Step-by-Step Guide: How to Change Location on iPhone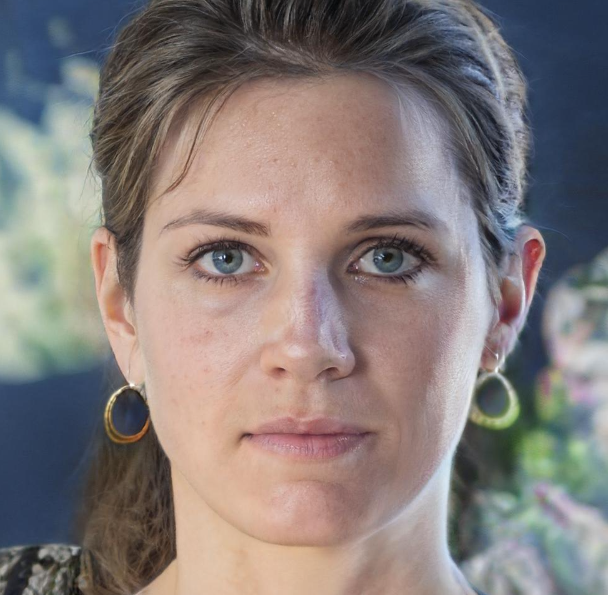 Carrie Murphy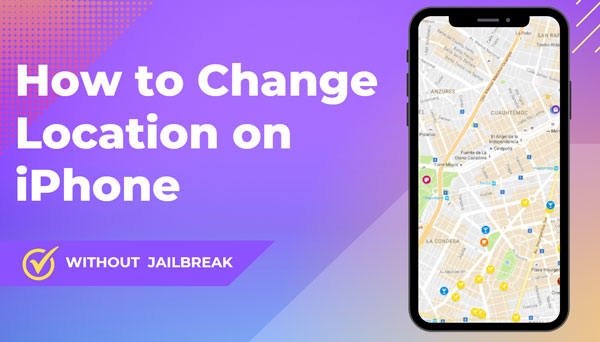 As far as I know, many iOS users want to know how to change location on iPhone in easy steps. Some would want to change the location for accessing restricted websites, while others would do it for playing banned games in their respective countries. Indeed, there are many ways to fake your location on your iPhone. However, all you have to do is choose the most reliable way to ensure safety.
Today, we will take a look at different ways to change location on iPhone in this article. Also, we will discuss the risks associated with changing location. Let's get started!
Why iPhone Users Need to Change Location?
As discussed above, iOS users may want to change their locations for many reasons. If there is any banned app they wish to use, changing location is an ideal choice. Below, you will find some common reasons among iOS users to fake their location.
Access geo-restricted content
If you want to access geo-restricted content, must to fake location on your iPhone. Many platforms such as Netflix use geolocation to limit what users can watch. One of the best methods to bypass restrictions is to use VPN. But, all the VPNs are not 100% secure to use.
Hidden location
In fact, many users search for how to change iPhone location for privacy protection. By hiding your location, people can't see your real IP. Thus, they can't track your online activities.
Location-based service games
Many location-based service games are available in different countries. For example, Ingress, Wizards Unite and Pokemon Go are some popular games that use your GPS location. By faking location on iPhone, users can easily access games that are restricted to specific areas.
Work remotely
Securely connect to corporate networks by changing your current location and hide from prying eyes of your online activities.
Is It Risky to Change Location on iPhone?
Changing your location on your iPhone may come with some risks depending on the method used to fake the location. Here are some of the risks you should know:
Your iPhone will no longer support tracking such as navigation.
Applications will use the wrong location.
Location-sensing apps can block you from using fake locations.
GPS spoofing apps can have details about your identity.
If you still insist on changing your position after knowing the risks, keep reading!
How to Change Location on iPhone without Jailbreaking
Currently, the most effective ways to change location on iPhone on the market are third-party tools.
Method # 1: MocPOGO 🔥
How to spoof iPhone location without jailbreaking? MocPOGO – Location Changer is one of the best methods to fake your location on an iPhone. Here is how you can use MocPOGO to change location:
One-Click to Change GPS Location on iOS/Android
168,282 people have downloaded it.
Change GPS location on iOS device without jailbreak.
Simulate GPS movement with custom speeds.
Change the location of all location-based games/apps.
Support GPS joystick to play AR game on PC.
Multi-Device control up to 15 devices.
Support the latest iOS 16/Android 13.
Step 1 First of all, you need to download and install MocPOGO for iOS on your computer.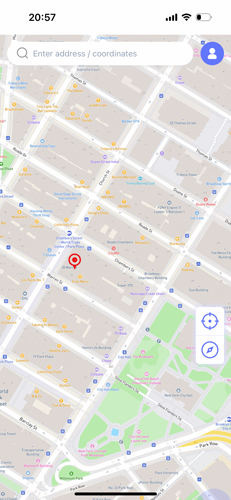 Step 2 Choose the desired location or enter the coordinates in the search box. Then select the location and hit "Teleport" on and map.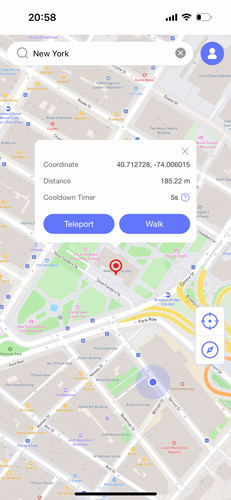 Step 3 MocPOGO for iOS will ask you to configure VPN, click on "Configure VPN" to go on.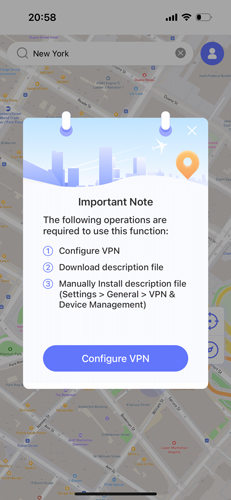 Step 4 Click on the "Go" option to teleport to the targeted location.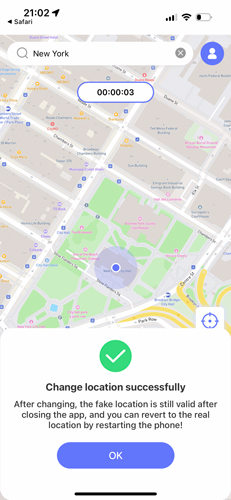 Method # 2: iBackupBot
How to change iPhone location without VPN? This is another method to fake iPhone locations without jailbreaking and VPN.
1. In the first step, you will need to connect your device to the computer and choose the "Back Up Now" option.
2. Open iBackupBot, then find the backup archive created using iTunes.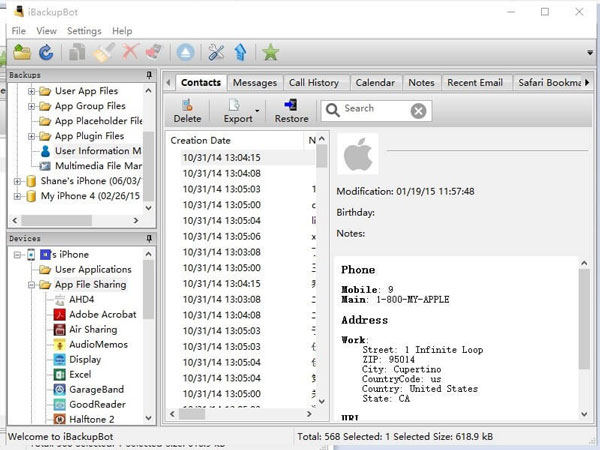 3. Once you've opened the backup archive, the next step is to edit the file in the program as follows:
System Files > Home Domain > Library > Preferences
User App Files > com.Apple.Maps > Library > Preferences
4. Close iBackupBot and navigate to Settings > Your Name > Find. You should turn off Find My iPhone and then restore a backup.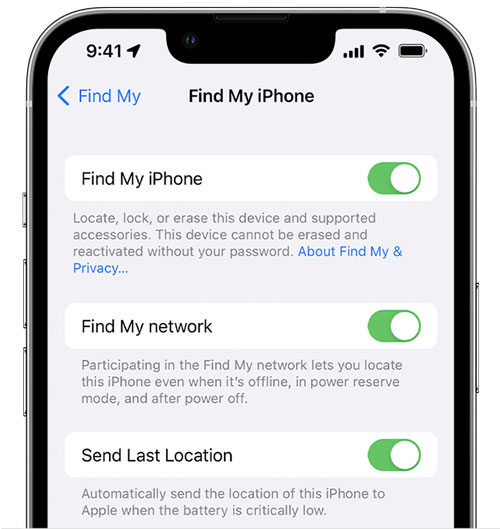 Method # 3: VPN
Using a VPN app is a good idea to change your location without any need for jailbreaking an iPhone. Follow these simple steps to fake your location:
1. Choose a VPN service you want to use. For example, NordVPN is a good and very effective option.
2. Install the VPN app and follow the on-screen instructions to use it.
3. You can also opt for a premium version to select any desired location.
Method # 4: 3uTools
This tool helps you set up a virtual location on your iOS device by following these steps.
1. Install 3uTools and connect your device to the computer.
2. After connecting your iPhone, select Virtual Location from the menu.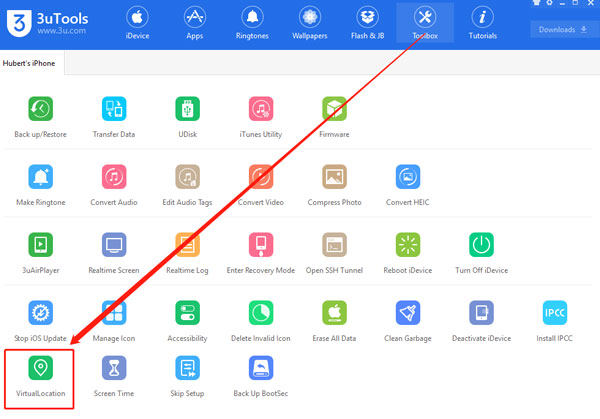 3. You can enter the GPS coordinates to search for a virtual location.
4. Verify the Settings to ensure they are turned off for the program you wish to use.
5. Tap on the "Modify Virtual Location" option to confirm your change of location.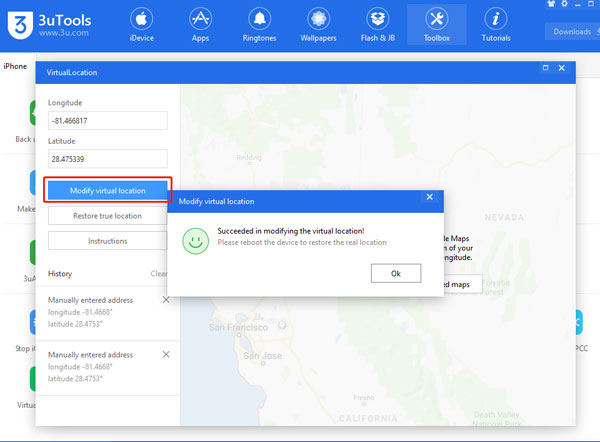 Also Read: How to Change Location in Pokemon Go
How to Change Location on iPhone with Jailbreak
Wondering how to change your location on iPhone? Many iOS users opt for jailbreaking their devices to change location. This method is insecure and not recommended for the users. When you jailbreak your device, you can change most of the settings on your iPhone.
Here is how can jailbreak your iPhone:
1. First, you need to download and install an app on your iPhone that can be used to fake location, there are many plugins in Cydia. Including Relocate Reborn Tweak, GPS Master, Locsim Tweak for iOS, etc. Here we take the free "Location Faker" as an example.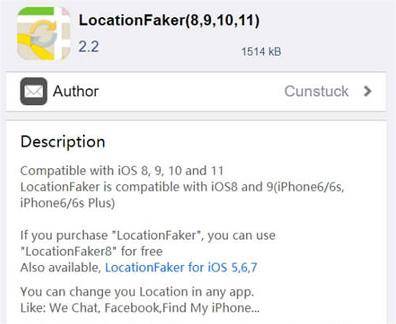 2. Download and launch the app and navigate to the location you want to fake.
3. Drag and drop the green pin representing your current location to any desired location on the map and confirm by clicking the button ON in the lower left corner.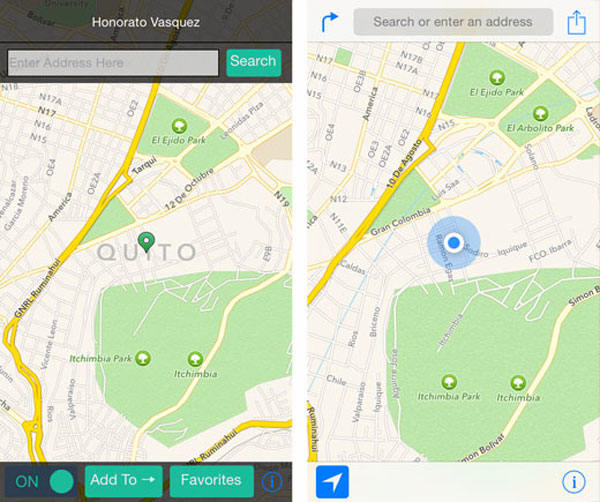 4. Open the selected app to see a new location.
Though many people search for how to change region in iPhone using jailbreak, this method may not be suitable for everyone. Jailbreaking an iPhone can lose most of Apple's security measures. Moreover, your device will no longer receive system updates and security updates. Here are a few pros and cons of jailbreaking an iPhone:
⭕ Pros
Gives your full control over your iPhone
Endless customization options
Fake your location to access geo-restricted apps
❌ Cons
No more updates from Apple
Jailbreaking goes against Apple's TOS
Your iPhone will be vulnerable to hackers and malware
Jailbreaking affects the battery's life
Also Know: How to Change Region on iPhone without Any Tools
If you simply want to change your location in the App Store instead of your real GPS location, then this method is perfectly adequate! Just to be clear, this method will not help you change the GPS of any other application.
Go to Settings > Media & Purchases > View Account > Sign in with your Apple ID password.
Select "Country/Region" > click to change the country/region you are using, just select a new country or region from the list.
Tap Agree and exit Settings. Your location in the App Store is now changed to the new country you just set.
Conclusion
Changing your location on iPhone can be possible in many ways. When you jailbreak your iPhone, it can lead to several risks. For this reason, MocPOGO – Location Changer is the recommended tool to fake your location without jailbreaking. If you're looking for the answer to how to change location on iPhone, download MocPOGO from the official website to fake your iOS device.