Spoof Life360 Location on iOS 17 without Anyone Knowing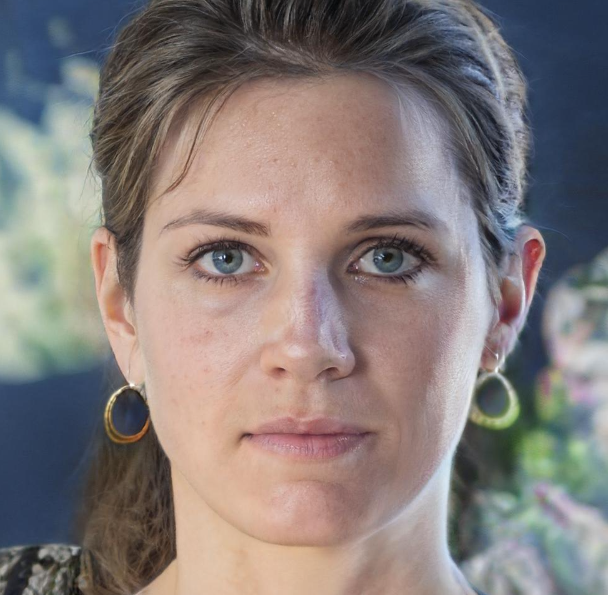 Carrie Murphy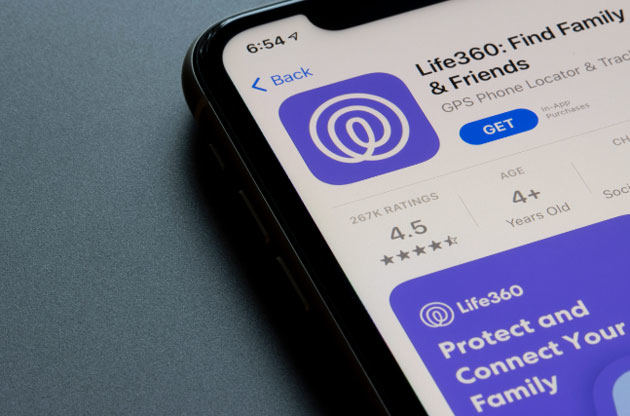 Many have been asking the same question: "Can a location be faked on the Life360 app on the iPhone?" and "How to spoof a location on Life360 without jailbreaking?" Luckily, we have an external application to make it possible to fake a location of Life360 on iOS. In addition to maintaining the user's privacy, the app allows you to update the fake location so that people connected with you won't ever detect your actual location. Continue reading to find out how to do that.
Is There Any Difference between Spoofing Life360 Location and Closing It?
Spoofing Life 360 and turning it off have a significant difference that makes one preferable to the other.
First, when you turn off your location, Life360 notifies each member in your circle, making people suspicious.
Secondly, when you spoof your location, the app keeps you online in the map, which can sometimes be fun. It allows you to maintain your privacy. You can only visit places of your choice without anybody knowing about your location.
Lastly, spoofing your location helps you keep yourself away from criminals. You can fool them by giving them a fake GPS while sitting in an outlying area.
How to Spoof Life360 Location iOS without Anyone Knowing
1. MocPOGO
One of the most recommended tools to fake GPS 360 on iOS is MocPOGO. Many users out there do not want anyone to track their location. However, they can rely on MocPOGO – Location Spoofer. The app lets the user change the location without being detected. Follow the steps below to use this magical app.
One-Click to Change GPS Location on iOS/Android
168,282 people have downloaded it.
Change GPS location on iOS device without jailbreak.
Simulate GPS movement with custom speeds.
Change the location of all location-based games/apps.
Support GPS joystick to play AR game on PC.
Multi-Device control up to 15 devices.
Support the latest iOS 16/Android 13.
Step 1 Click on the download option on the official page and install MocPOGO. You can manually enter the location coordinates in the search box at the top left corner of the screen. Hit "Search"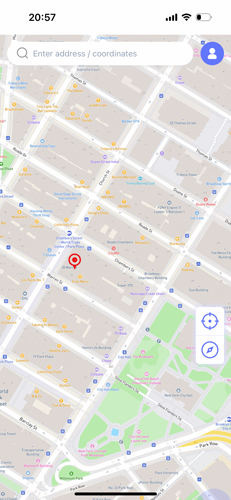 Step 2 Press the "Teleport" button on the box that appears on the net.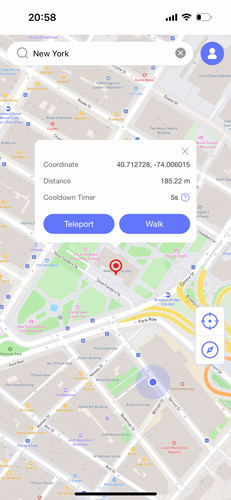 Step 3 MocPOGO for iOS will ask you to configure VPN, click on "Configure VPN" to go on.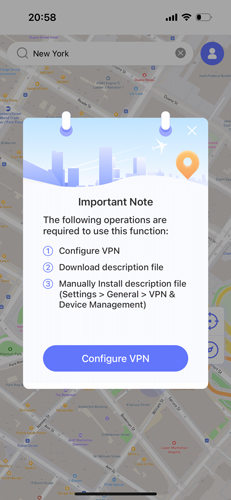 Step 4 In a second, it will teleport you to the virtual site.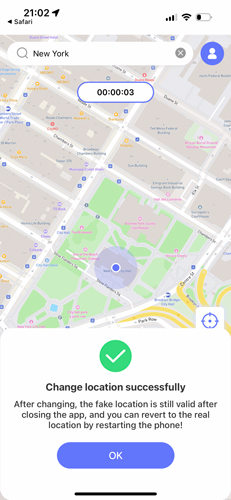 Note:
You can allow the developer mode on iPhone. Go to the Settings app, choose privacy and security and allow it. Your phone will ask for a restart. Enter your password to unlock your phone after a reboot.
2. Xcode (Complicated Steps)
The Xcode can be used to spoof Life360 locations, but it has more complicated steps than MocPOGO. However, you can follow the steps to spoof Life360 on your iPhone using Xcode without jailbreaking it.
Let us look at the step-by-step guide to spoof your location using Xcode.
Step 1: Create a Xcode account, if you already have it, go to your Account and select Download tools. Install Xcode. It may take several seconds and may give several indirect.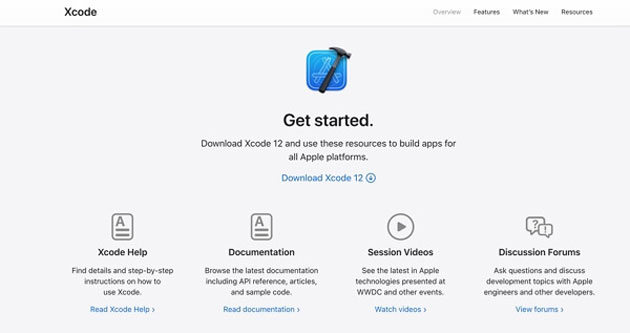 Step 2: Start Xcode and attach your device to your computer.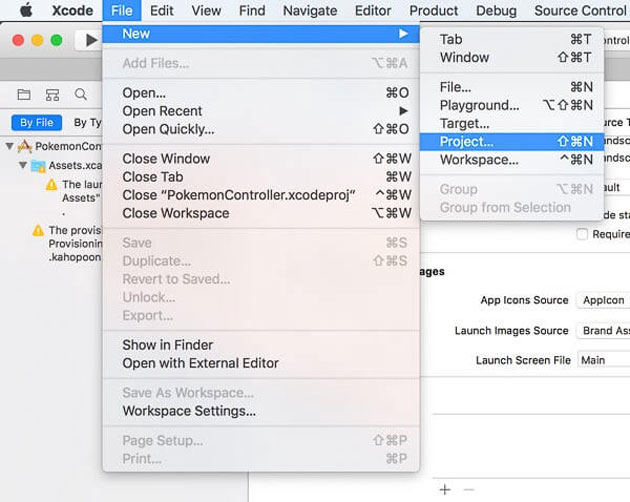 Step 3: Go to File > New > Project to create a new project. Select Single View application. And write the product Name.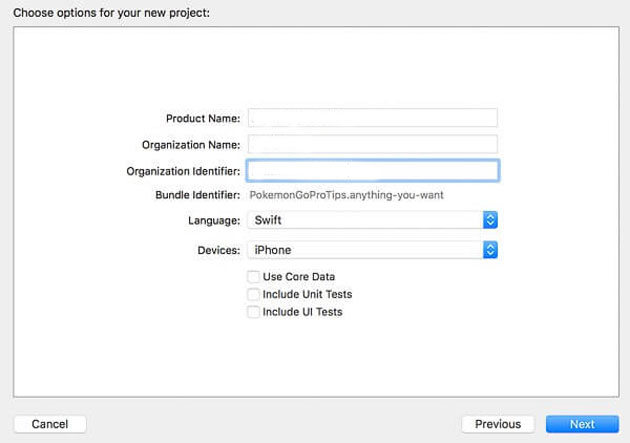 Step 4: Select the destination path of your project.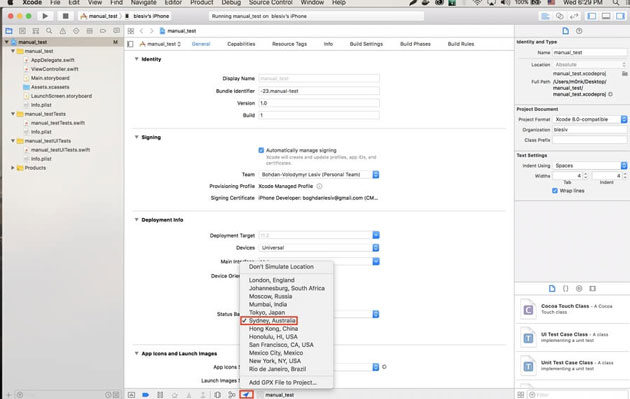 Step 5: Go to Xcode > Preferences > Account > Apple ID and then log in to your Account. Build the project by clicking the Arrow ">" icon.
Step 6: After the build, and a blank screen will appear. You can browse the map program on this page.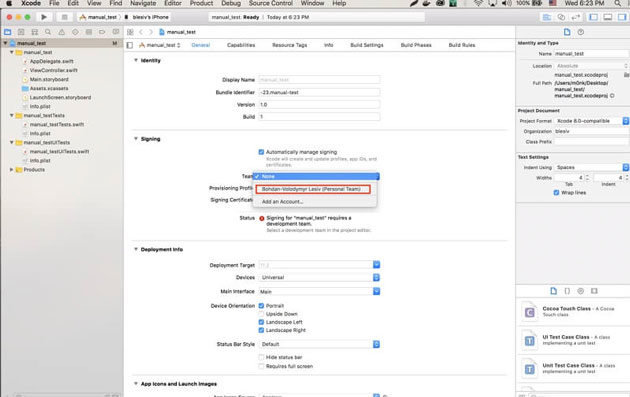 There are two approaches to spoof location in Xcode.
Debug Bar
When you select the location icon from the debug bar, you will get a list of all the available places. Just click Debug from the Xcode menu bar, then click Mock Locations.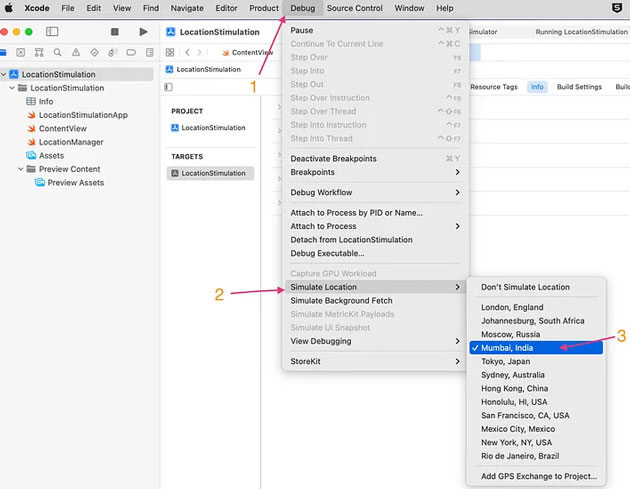 Xcode Schemes
The above two options temporarily stimulate location, meaning each time the program runs, you must enable it manually. It would be so tiring if you wanted to spoof your site longer. However, there is a way to do that too.
We set a location in an Xcode scheme option to simulate a place on each run.
Click on Schema Name > Edit Schema from the product menu's scheme option.
On the left panel, choose run or press the shortcut key Command + Shift+ R. Click on the options, and select the box next to Allow location stimulate.
Choose a location you wish to stimulate from the default location for each run.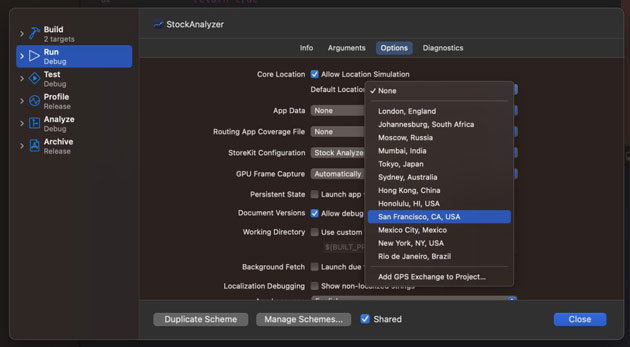 The steps of Xcode are complicated and require an all-time connection of your device to your computer.
If you want to fake your location on your iPhone without jailbreaking, you can try the MocPOGO tool. The easiest life 360 location spoofer without jailbreak. If you wish to use this easy and convenient tool, follow the steps to download the app.
Also Know: How to Disable Life360
The app Life360 was designed to share your location with your loved ones, but to maintain your privacy; you can deactivate it altogether. Follow along to turn off the Life360 app to stop people from tracking your location.
1. Disable location services
Turning off your GPS prevents all apps from using your location. Turn off the location service to disable Life 360 from tracking your real-time location.
Disable GPS on iOS
Open the Settings app. Then click on the privacy button. Go to "Location Services" and turn off the feature.
Disable GPS on Android
Firstly, go to the "Settings" app. Then search for "personal. Click on the location option and toggle off the tool.
2. Turn on Airplane Mode
Enable Airplane Mode. Enabling airplane mode will prevent your phone's internet/data connection and GPS, one of the most recommended things to stop others from getting your real-time location.
3. Delete your Life360 account
You must be thinking of simply uninstalling your account to stop Life360 location tracking. But it'll still display your location even if you uninstall the app. To permanently delete your data and location, delete your Life360 account.
To delete your account, cancel the subscription first if you have any. After canceling the subscription, your location will disappear from your circle. The app will no longer be able to track you.
4. Turn off your phone
You can disable life 360 fake location from tracking your location by switching off your device. This app only keeps track of your real-time location while your device is on. However, when you turn it off, the app won't be able to track the location. Instead, it will show that your device is powered off. The method is not recommended because it will make your loved ones start worrying about you.
5. Fake your location
MocPOGO – Location Spoofer – A Location spoofer is an advanced tool that provides a smooth experience. All of its features work effectively without relying on the user's location. It maintains the necessary tasks of the system while maintaining the user's privacy. Spoof your location and visit your favorite places without being detected.
Final Words
You can download the apps mentioned earlier for spoofing Life360 on iPhone. The most effective way is to use a location spoofer like MocPOGO or Location Changer to hide your actual location on Life360 without anyone knowing in your circle. MocPOGO, unlike competitors, guarantees users' privacy. Following the recommendations in this article, whoever uses it can change the shared location in Life360 and thus have more privacy.