3 Ways: How to Spoof Location on iPhone without Computer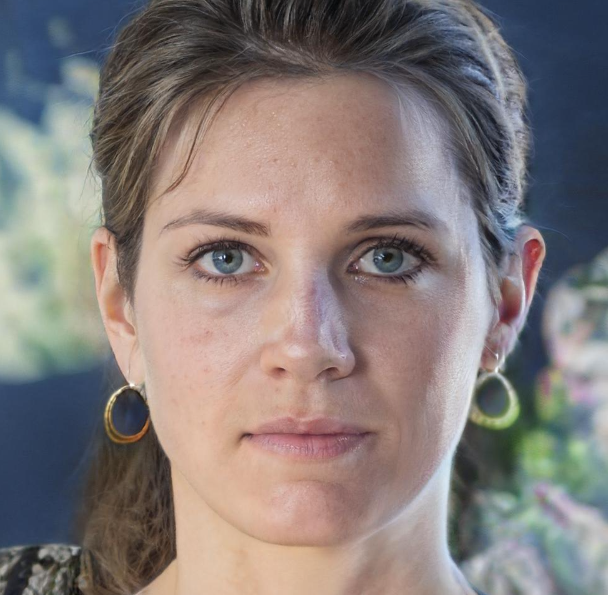 Carrie Murphy
At certain junctures, you might find it necessary to spoof your location on an iPhone. This could be for safeguarding your privacy, engaging with location-based games, or gaining access to content that's restricted in your region. What's interesting is that you can achieve this without requiring a computer; the right tools and techniques make it entirely feasible.
We'll delve into some of the most efficient methods on how to spoof location on an iPhone without computer in this article. Whether your aim is to maintain your location privacy or to embark on digital adventures beyond geographical constraints, we've got you covered.
Why Does Spoof Location on iPhone Mostly Need to be on PC?
Faking your iPhone's GPS location is indeed possible, but it presents certain challenges that render it complex. Below are explanations for these difficulties:
iOS Security Measures: Apple has established stringent security measures that hinder unauthorized access to device settings. This poses a challenge for users seeking to alter their GPS settings without resorting to jailbreaking their phones, which can be a complex and risky process.
App Store Limitations: Apple maintains strict regulations concerning third-party applications utilizing location services. Consequently, numerous fake GPS apps might not be accessible through the App Store, making it more demanding for users to discover a dependable solution.
Location Verification: Many apps now mandate users to confirm their actual location prior to granting access to specific features or content. Faking your location could trigger complications during these verification procedures, potentially obstructing your ability to reach certain content or utilize specific features.
Legal Ramifications: It's essential to recognize that faking your GPS location could potentially breach the law in certain nations, especially if employed for fraudulent purposes or if it infringes upon another individual's privacy rights. Consequently, users must exercise caution when employing fake GPS apps and ensure strict adherence to local legal frameworks and regulations.
How to Spoof Location on iPhone without Computer
Introducing a game-changer in location flexibility! Discover how to change GPS location on iPhone without a computer using MocPOGO, an innovative solution that empowers you to spoof your location effortlessly. Explore a world of possibilities as we delve into three seamless methods for achieving location spoofing without the need for a computer.
Way 1. MocPOGO for iOS
Unlock the ultimate solution for altering your iPhone's location effortlessly – learn how to change location without a PC using MocPOGO. This ingenious location spoofing app, guaranteed to work with a 100% success rate, empowers you to shift your device's location at your convenience, unlocking a plethora of advantages. Notably, MocPOGO empowers you to establish a fake location for various applications, including popular games like Pokémon Go, all while maintaining your position.
For those seeking an iPhone location changer app to master the art of faking GPS locations, MocPOGO – iOS GPS location changer is the answer. As an expert location spoofer, it empowers you to change locations on iOS devices without the need for jailbreaking. Prior to utilizing its features, remember to activate the developer mode on your iPhone. Here's a comprehensive guide to using the MocPOGO for iOS app. Let's dive in!
One-Click to Change GPS Location on iOS/Android
168,282 people have downloaded it.
Change GPS location on iOS device without jailbreak.
Simulate GPS movement with custom speeds.
Change the location of all location-based games/apps.
Support GPS joystick to play AR game on PC.
Multi-Device control up to 15 devices.
Support the latest iOS 16/Android 13.
To utilize the app for GPS location spoofing, adhere to these instructions:
Step 1 Upon opening the application, the current location will be displayed on the map. To alter your iPhone's GPS location, simply input the desired address or coordinates into the search box.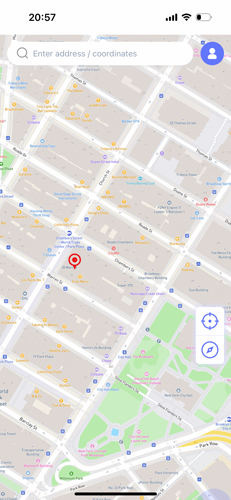 Step 2 Next, choose the new location of your choice and activate the "Teleport" option on the map.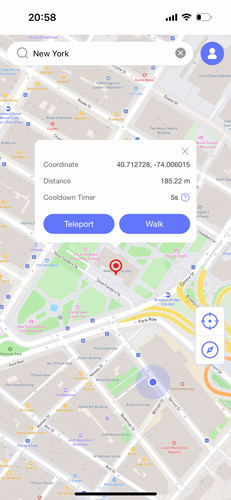 Step 3 MocPOGO for iOS will prompt you to configure the VPN. Proceed by clicking on "Configure VPN."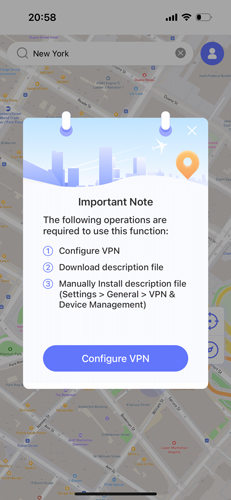 Step 4 In mere moments, your location will be seamlessly changed to the designated spot.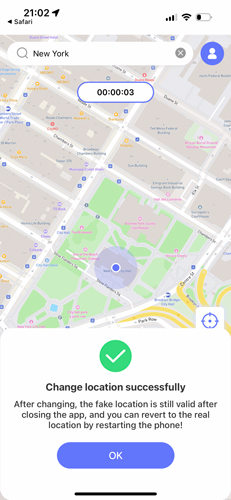 Way 2. VPN
Utilizing a robust VPN enhances your online experience by providing a fresh IP address linked to your chosen location, all while safeguarding your data through encryption. This not only ensures online anonymity but also grants access to geo-restricted content, including diverse Netflix catalogs.
The process of altering your iPhone's location is remarkably straightforward, requiring no installation of jailbreaking applications. Simply adhere to our step-by-step guide:
Obtain a trustworthy VPN app from the App Store.
Create an account and log in.
Within the VPN app, pick your preferred connection location and select it.
If prompted, grant permission for the app to add VPN configurations by tapping Allow.
With the new location now set on your iPhone, you're primed to explore the online world incognito.
Way 3. Cydia (Jailbreak Required)
Cydia, exclusive to jailbroken iOS devices, hosts apps unattainable via the App Store. Jailbreaking is prerequisite to accessing Cydia, allowing iPhones and iPads to surpass Apple's confines. Core to iOS location alteration is Cydia's tweak, LocationFaker—a GPS-mimicking tool resembling a VPN, granting effective location falsification.
Here's your roadmap to navigating this process through Cydia:
To harness Cydia's capabilities and integrate third-party tweaks, commence by jailbreaking your iOS device. This action paves the way for iPhones and iPads to traverse beyond the conventional confines.
Once the jailbreak is accomplished, access Cydia and zero in on the LocationFaker tweak.
Download LocationFaker, then proceed to open and configure it, ensuring that the requisite permissions are duly granted.
With the stage set, input the desired new location. The device will subsequently adopt this altered location as its own until you choose to modify it anew.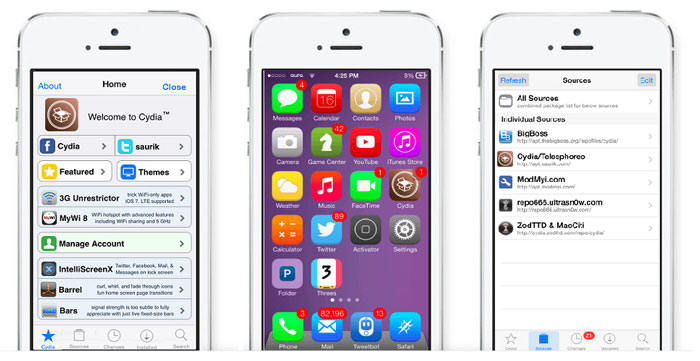 Tips: How to Change Location on iPhone with Laptop
Learn how to change location on iPhone with laptop seamlessly. Connect your iPhone to the laptop, open location-spoofing software (MocPOGO – GPS location changer), input your preferred coordinates, and activate the new location. Embrace location flexibility without the hassle of intricate configurations.
Summary
Spoofing location on iPhone is possible without a computer, but has challenges. Apple's security measures and App Store restrictions make it hard to alter GPS settings without jailbreaking, which is risky. Discover methods for effective location spoofing, from the groundbreaking MocPOGO – iOS GPS location changer app to utilizing robust VPNs and embracing Cydia for jailbroken devices. Navigate your path to freedom, explore digital realms, and enjoy incognito online experiences like never before.