How to Use Cydia Fake Location on iOS 17 (Beta)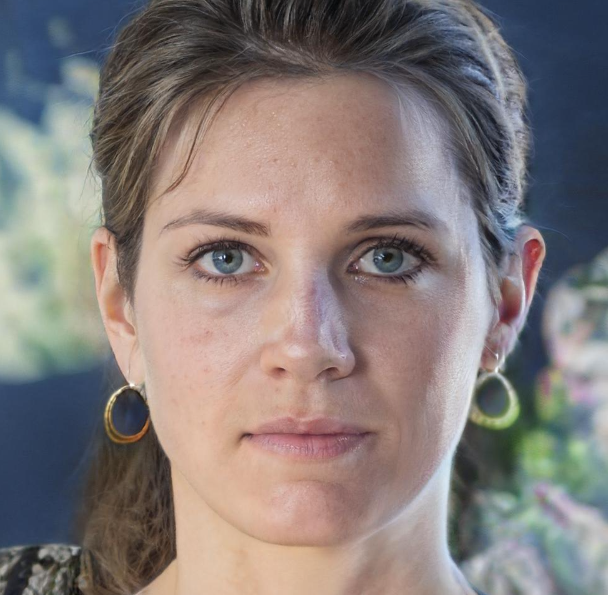 Carrie Murphy
Cydia is a third-party platform designed for jailbroken iOS devices, providing users with access to a wide range of apps that are not available on the official App Store. Jailbreaking allows users to remove restrictions imposed by Apple, enabling them to download and use Cydia to customize and enhance their iOS experience. In addition to apps, Cydia also offers various themes and features that users can download for their iPhones, giving them more options to personalize their devices.
One of the primary reasons why users choose to jailbreak their iPhones and use Cydia is the freedom it offers. Unlike the strict approval process of the official App Store, Cydia hosts a multitude of apps that may not meet Apple's requirements but still offer unique and valuable functionalities. For example, one popular feature sought after by users is the ability to fake their location using Cydia fake location apps.
Do I Have to Jailbreak to Use Cydia?
Yes, to use Cydia, you need to jailbreak your iOS device. Cydia is specifically designed for jailbroken iPhones and iPads. Jailbreaking is a process that allows users to gain access to the root file system of their iOS devices, removing certain restrictions imposed by Apple. Once your iOS device is jailbroken, you can explore apps in Cydia that offer location spoofing features, often known as Cydia Pokemon Go spoofers, Cydia fake GPS, or Cydia GPS spoofers.
Furthermore, some users may utilize Cydia fake GPS apps to access region-locked content or services restricted to specific geographic locations. By faking their GPS location, they can bypass these restrictions and access content unavailable in their actual location.
How to Use Cydia Fake Location?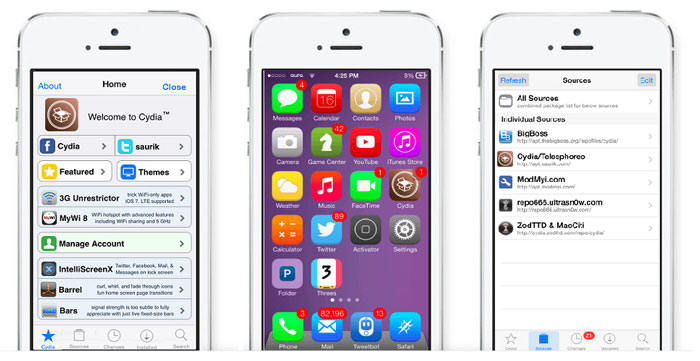 To alter your location on a jailbroken iOS device, you can utilize a Cydia tweak called LocationFaker. This tweak functions like a VPN, enabling you to fake your GPS location on the device. Unlike a regular VPN that only changes the location on your browser, LocationFaker goes further by modifying the location within apps.
LocationFaker is especially useful when you want to change your location for various apps such as Pokémon Go, Spotify, Facebook, WeChat, Twitter, and more.
As iOS devices have powerful geo-tracking capabilities, companies and apps are increasingly restricting content to specific geographical regions. This situation leads to a demand among users in these regions to gain access to restricted content, and apps like LocationFaker can be helpful in fulfilling that need.
Jailbreak your iOS device: To access Cydia and install third-party tweaks, you'll need to jailbreak your iPhone or iPad.
After jailbreaking, open Cydia and find the Location Faker tweak.
Download and install the Location Faker tweak.
Once installed, open the tweak and grant it the necessary permissions.
Enter the new location you want to fake, and the device will recognize this new location until you change it again.
Best Alternative: Fake Location without Jailbreak
MocPOGO – Location Changer is dedicated software for altering GPS location and virtual movement. It is the best alternative to fake GPS Cydia. MocPOGO Location Changer is the best GPS spoofer to investigate more fun on social and dating Applications. There are three strolling modes(two-spot, multi-spot and magically transport) with adaptable speed make you simple to play. Likewise, there are more valuable capabilities, for example, cooldown clock, multi-gadgets control, and so on. It is available on all iPhone/Android gadgets.
One-Click to Change GPS Location on iOS/Android
168,282 people have downloaded it.
Change GPS location on iOS device without jailbreak.
Simulate GPS movement with custom speeds.
Change the location of all location-based games/apps.
Support GPS joystick to play AR game on PC.
Multi-Device control up to 15 devices.
Support the latest iOS 16/Android 13.
Here's the procedure:
Step 1 After launching the app, you will see the current location on the map. Input the location name or coordinates in the search box and press "Search" to select the desired location.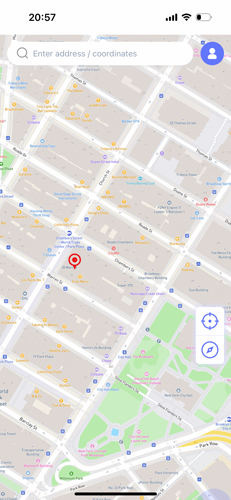 Step 2 Tap on the "Teleport" to find your current location if it's incorrect.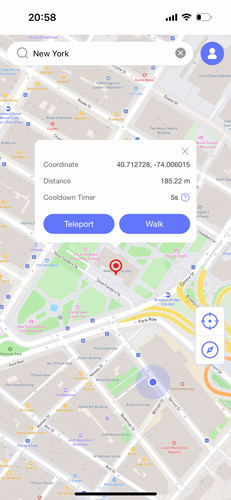 Step 3 MocPOGO for iOS will ask you to configure VPN, click on "Configure VPN" to go on.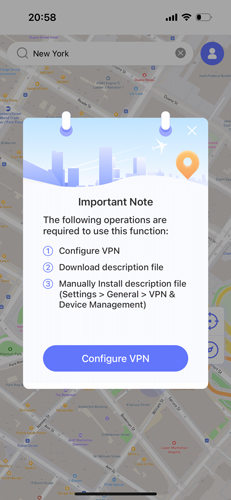 Step 4 Once done, click on the "GO" option on the map, and your location will be instantly teleported to the selected place.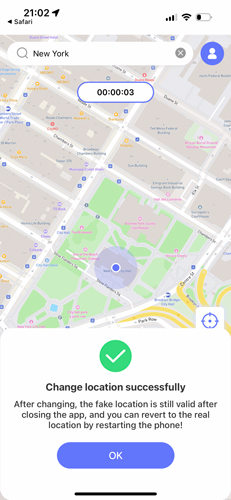 Cydia vs MocPOGO
Cydia and MocPOGO are distinct tools serving different purposes:
Cydia
Cydia becomes available after jailbreaking an iOS device, allowing installation of third-party apps, tweaks, and extensions not found in the official App Store.
It offers a wide range of customizations and modifications for iOS devices.
While not specifically focused on location spoofing, Cydia provides various tweaks and apps, some of which can manipulate GPS.
MocPOGO
MocPOGO is a dedicated location spoofing app designed to alter GPS location and virtual movement, particularly for location-based games like Pokémon GO.
It offers features such as teleportation to specific locations, movement simulation, and precise location adjustments.
MocPOGO is user-friendly and ideal for users seeking to fake their GPS location for gaming or other purposes.
For location spoofing in games like Pokémon GO or other apps, MocPOGO is the more suitable choice. It offers a focused and straightforward solution for altering GPS locations and creating virtual movement on mobile devices.
MocPOGO is a dedicated location spoofing app designed specifically for altering GPS location and virtual movement. It's user-friendly and perfect for users wanting to fake their GPS location for gaming or other purposes. If you're interested in location spoofing, MocPOGO is a recommended choice.
Summary
Cydia and MocPOGO are two different tools with distinct purposes. Cydia is a third-party platform available after jailbreaking iOS devices, providing access to custom apps and tweaks not found on the official App Store. It also offers some location spoofing options, but it's important to be cautious as jailbreaking can have security and warranty implications.
Jailbreaking is not necessary to use MocPOGO – Location Changer, making it a safer and more straightforward alternative for those who want to fake their location without going through the jailbreaking process.