How to Change Location in Pokemon Go – Best Way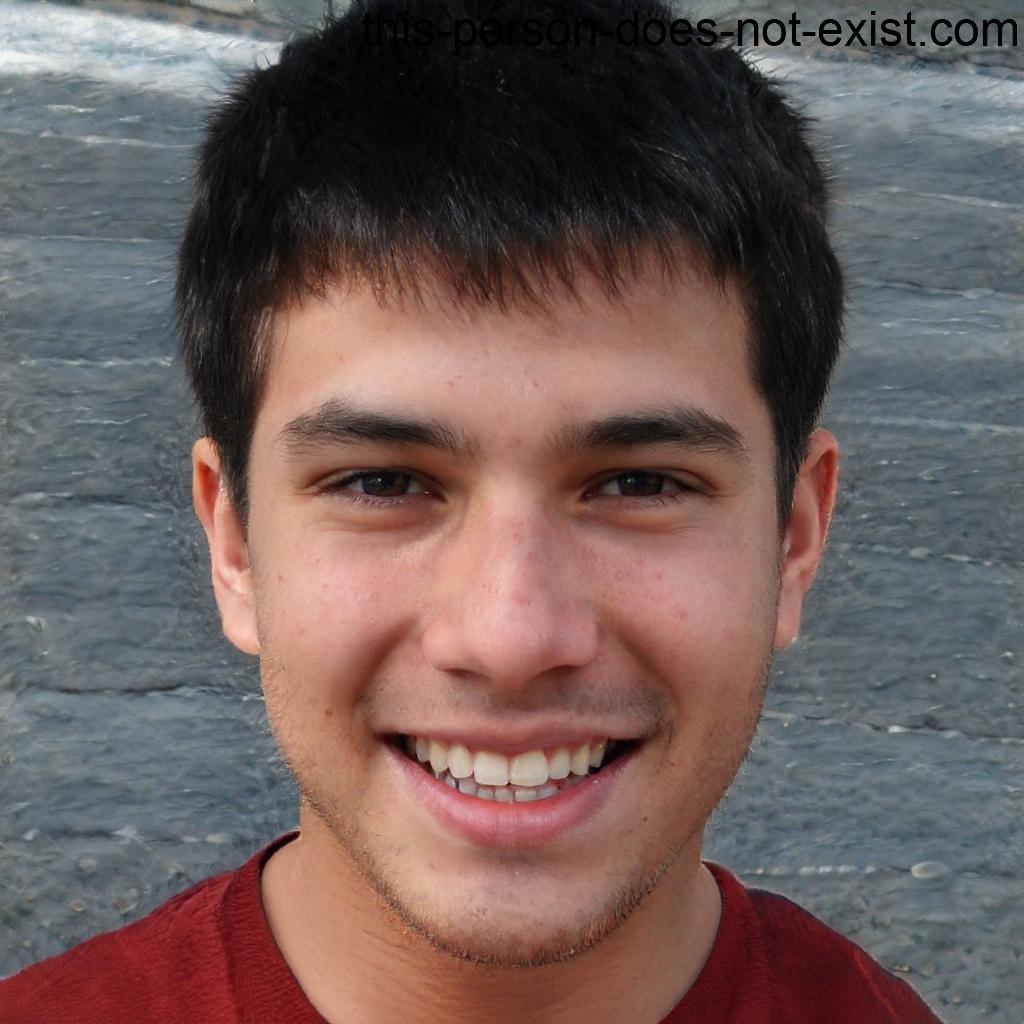 Tim Felton
Pokemon Go players need to travel to different locations to catch Pokemon and visit Gyms and Pokestops. But it is not easy to walk or travel to distant places such as other countries.  Therefore, players spoof their location so that they can easily Go to any location in the game.
Beginners usually try VPN to change their location on the game, but it does not work because a VPN cannot spoof the GPS location, it can only change IP address.
You need to use a reliable GPS spoofer that can change the location without leaving any traces. In this article, you will see how to change location in Pokemon Go with the safest location spoofer. But first, let's see what you need to know before doing it.
Part 1. Before Changing Location in Pokemon Go
Before you change your location in Pokemon Go, it is a must to understand how everything works. Otherwise, there are chances of getting your account banned.
There are some  that help you change the GPS location, but they require rooting or jailbreaking of the device. These methods are not recommended, and you should use a reliable tool that can virtual location without jailbreak or root such as MocPOGO.
The developers can ban your Pokemon Go account if they find anything suspicious. They do not allow location changes. In case of an account ban, you will lose all the progress and effort. Thus, the best way to keep your account safe is by using a GPS spoofer and a VPN at the same time. The GPS app will change the location, and the VPN will change the IP address; thus, there won't be any clue or trace left for getting banned. Let's discuss the details in the next part.
Part 2. How to Change Location in Pokemon Go Super Easy
The easiest way to change location in Pokemon Go is MocPOGO. It is a GPS spoofer for Android and iOS devices and can change your GPS location instantly. You can choose the desired GPS location, stimulate movement on the map at variable speeds, create a customized route, and enjoy tons of features. The best part is that you use it for all location-based applications and games.
MocPOGO – Location Changer can spoof the location of up to 5 devices at a time. Thus, you can even play along with your friends. You can import specific GPX route files to catch Pokemons without any hassle. It does not leave any traces, and it also has a cooldown timer to prevent excessive changes in the location.
The software has the feature of saving favorite routes. You can save the routes where you have caught Pokemon. All your traveled locations are kept in the history records.
Here are some simple steps to use MocPOGO to spoof location on Pokemon Go.
Step 1 Download MocPOGO from the official website and install it on your computer. Launch the application. Click on Start to continue.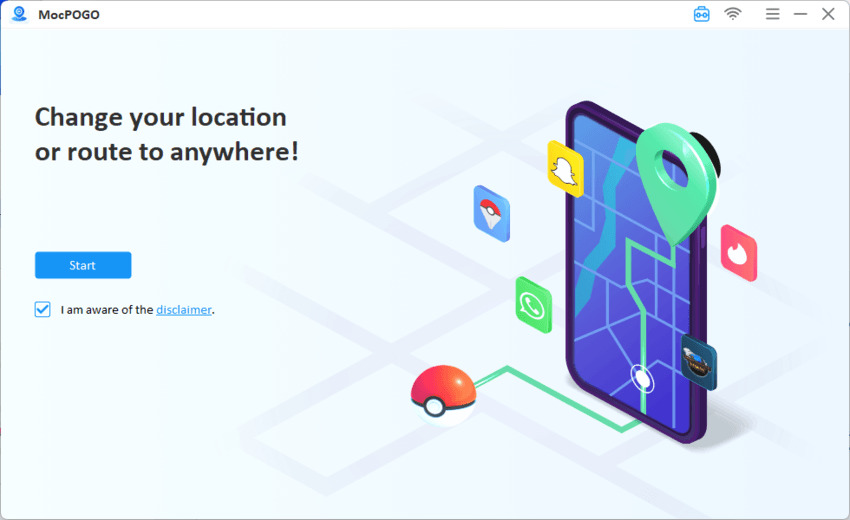 Step 2 Connect your device using a USB cable or Wi-Fi. You will see a map on the screen. Click on the Teleport icon.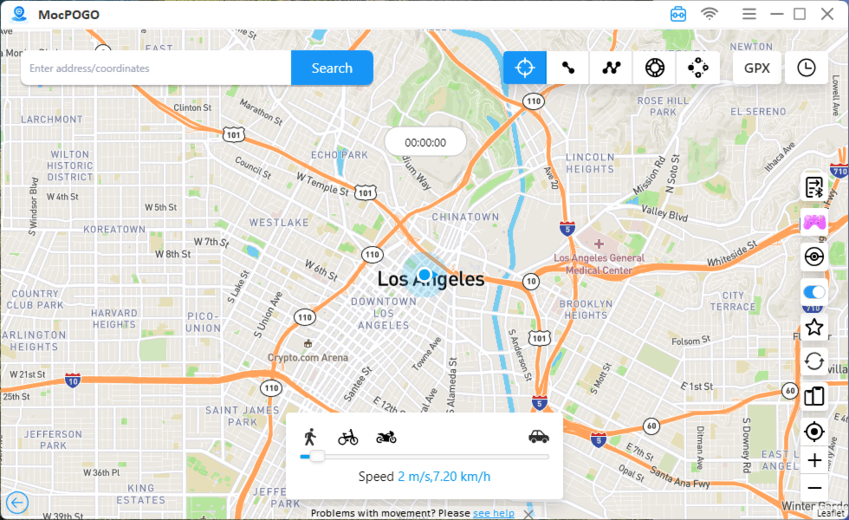 Step 3 Enter the location in the search bar. You can also enter the coordinates. Click Search.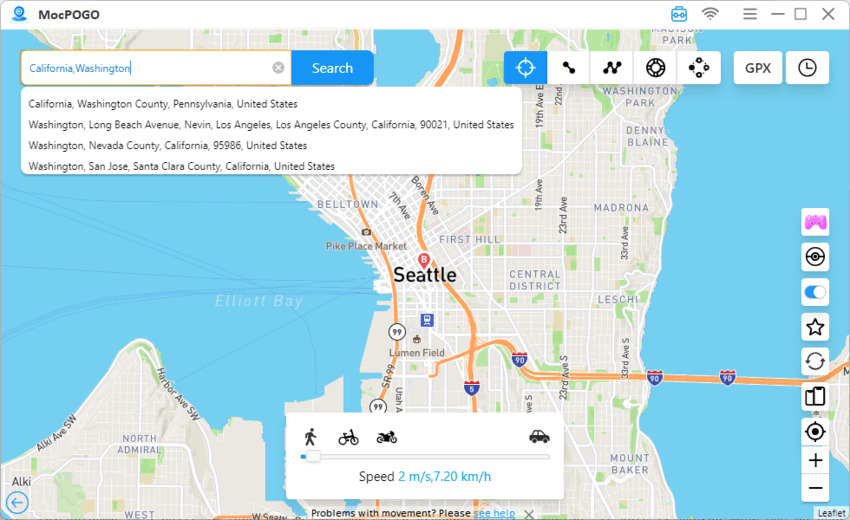 Step 4 Click on Go, and your location will be changed in no time.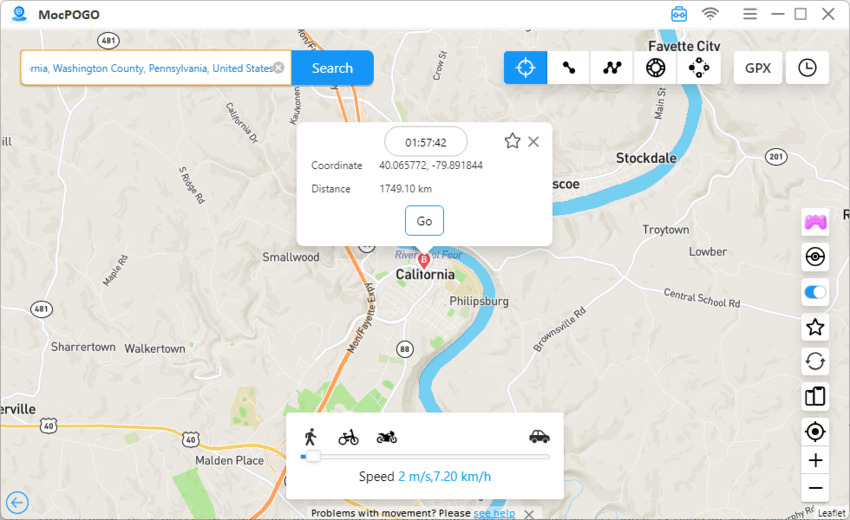 MocPOGO changes the GPS location of the device and mocks Pokemon Go, but it does not change the IP address like all GPS spoofers. For the IP address, you can use any VPN, we suggest Express VPN. Choose the same location on VPN, so your IP address and GPS location will be matched.
Tips: How Do You Get Regional Pokemon without Traveling?
For regional Pokemon, you need to use a GPS spoofer and change the location to where the Pokemon is available. If the Pokemon is available in Australia, you need to spoof the location accordingly. You can use the steps we have mentioned earlier in this article.
Here are some of the regional Pokemon and their expected locations.
| Pokemon | Region |
| --- | --- |
| Kangaskhan | Continent Australia |
| Chatot | Northern Australia |
| Farfetch'd | Japan and South Korea |
| Tauros | Continent North America |
| Corsola | Northern Australia |
| ZanGoose | Continent Australia |
| Relicanth | New Zealand |
| Pachirisu | Russia |
| Illumise | Continent North America |
| Mr. Mime | Continent Europe |
FAQs
Q1: How to hide mock location from Pokemon Go?
Always use a reliable GPS spoofer, such as MocPOGO. It will hide your mock location and will not leave any traces. The tool changes your GPS location to the desired place, and you can also use a VPN to change the IP address according to the new location. This way, you will never get caught.
Q2: Can you trick Pokemon Go walking?
Yes, GPS spoofer applications have a special feature of variable speed. With this, you can set the speed of walking and trick Pokemon Go. You can also select multiple points on the map to create a customized route.
Q3: What happens if Niantic catches you spoofing?
If Niantic catches you while spoofing the location, your account will be soft-banned, which means you won't be able to catch any Pokemon for a few hours. It can be for 1 hour or up to 12 hours. But if you repeatedly violate the rules, the account can get permanently banned. Then, you will have no choice other than to create a new account.
Final Words
We have discussed how to change location in Pokemon Go through a reliable method. You should use a GPS spoofer to change the GPS location and to be on the safe side, use a VPN to change the IP address. MocPOGO is an amazing GPS spoofer that works on Android and iOS and changes the locations of up to 20 devices at a time. It has some incredible features, including customized routes, GPX files, a cooldown timer, and a joystick. You can use it to change location Pokemon Go and for all GPS-based games and applications. It does not leave any traces and prevents the banning of your account.