[2023 Tested] Best Pokémon GO Spoofers iOS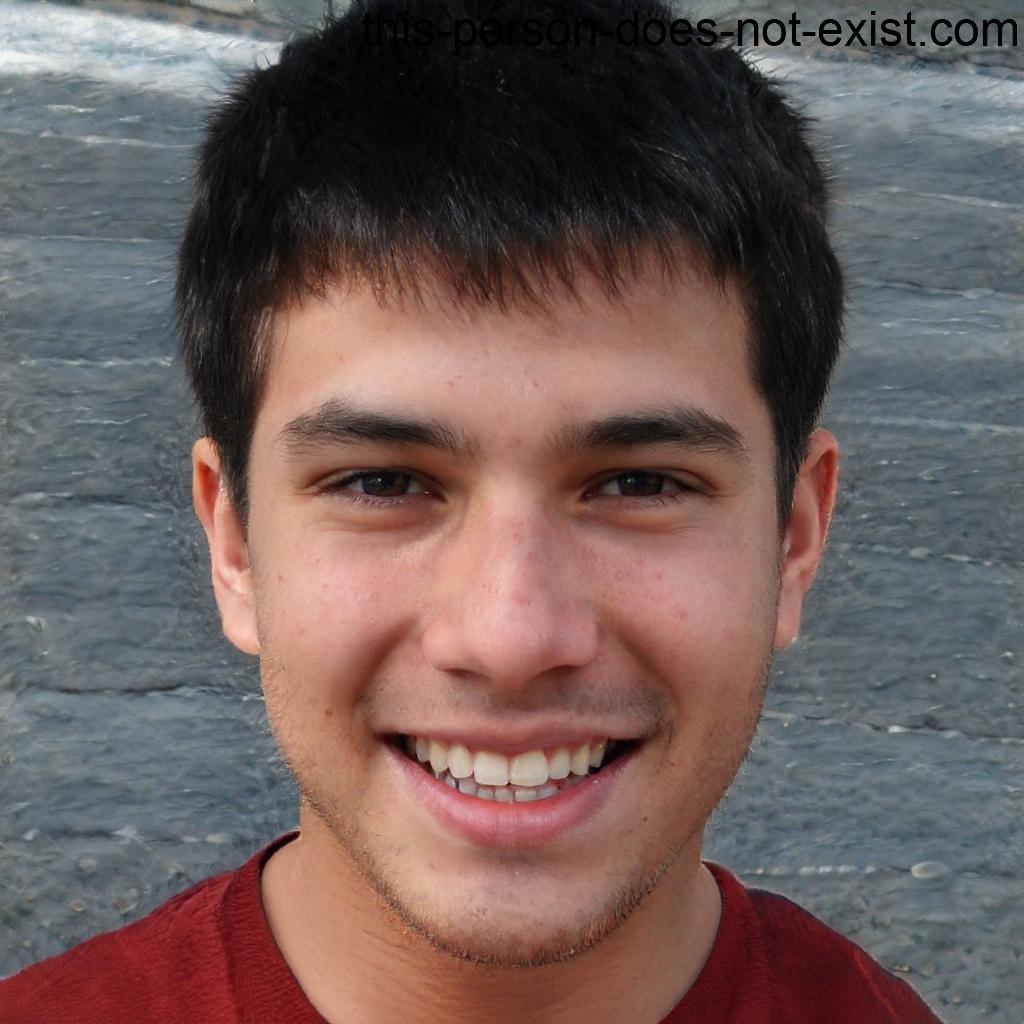 Tim Felton
As a Pokémon GO player, traveling and moving far away to find more Pokémon characters is the most maddening act. Getting and hitting more characters while playing Pokémon GO is tough but crucial for attaining a high status.
If you are a die-hard Pokémon GO player, this article will be your problem solver. We are going to give you the solution via the best Pokémon GO Spoofers iOS list with their pros & cons. Moreover, we will also share some of the best locations to get and hit the Pokémon characters for sure.
How to Properly Choose a Pokémon GO Spoofer for iOS
Before sharing the best Pokémon GO Spoofers for iOS, here are some tips and important points that a player should consider consciously before getting done with any Spoofers. Limited tools and applications are available in the market but with unsatisfactory user experiences. These points will help you to save time by setting the best option. The best Pokémon GO Spoofer iOS should be:
Safe and secure, shouldn't cause an account ban
Free for walking speed adjustments
No jailbreak/root required
Able to teleport to any location
GPS Joystick supported
Considering all these important features of a good location Spoofer, MocPOGO is the best choice, offering all these services for the latest device versions, including iOS 16 and Android 13. It can also alter your device's GPS location without jailbreaking on multiple devices simultaneously. We will discuss it in detail in the upcoming part of this article.
Best Pokémon GO Spoofer iOS Download for Free
As the above talked about conditions, a good iOS Pokémon spoofer is not so easy to find. Many Pokémon Go spoofing apps do not meet these needs and are likely to cause unnecessary problems. However, a desktop software like MocPOGO – Pokémon Go Spoofer can fulfill all the functions of a perfect Pokémon Go spoofer and it supports both iOS and Android.
You can do the following in Pokémon Go with MocPOGO:
One-click to spoof Pokémon Go on iOS/Android without jailbreaking
Simulate GPS movement with a natural speed and customized route
Support using GPS joystick on Pokémon Go without limitations
Import GPX file and walk specific routes to get the region Pokémon
As a new Pokémon spoofer, it brings together all the needs of the user and is easy to use. You can try the features for free, download MocPOGO here!
Here is the detailed guide to use MocPOGO.
Step 1 Connect your device to computer via Wi-Fi and launch MocPOGO, click on "Start" to use the software.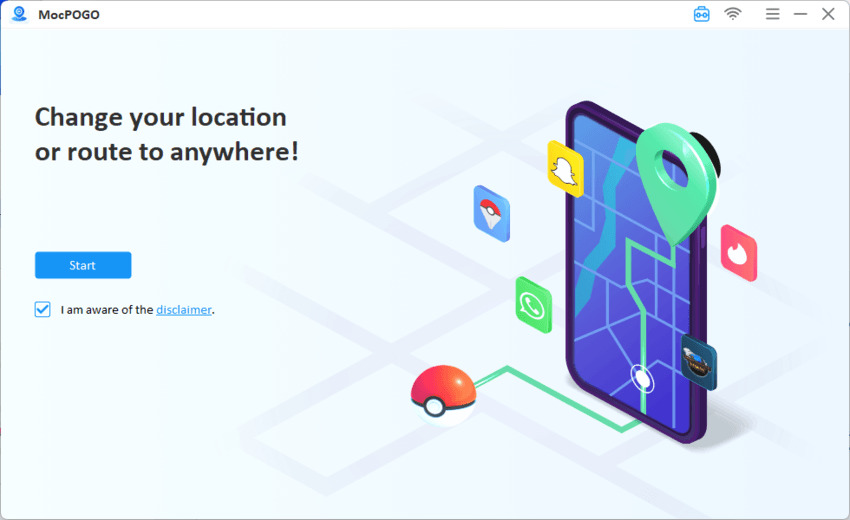 Step 2 Launch Pokémon Go and you will see the current location where you are on the map. To spoof location please click a location on the map randomly and hit "Go."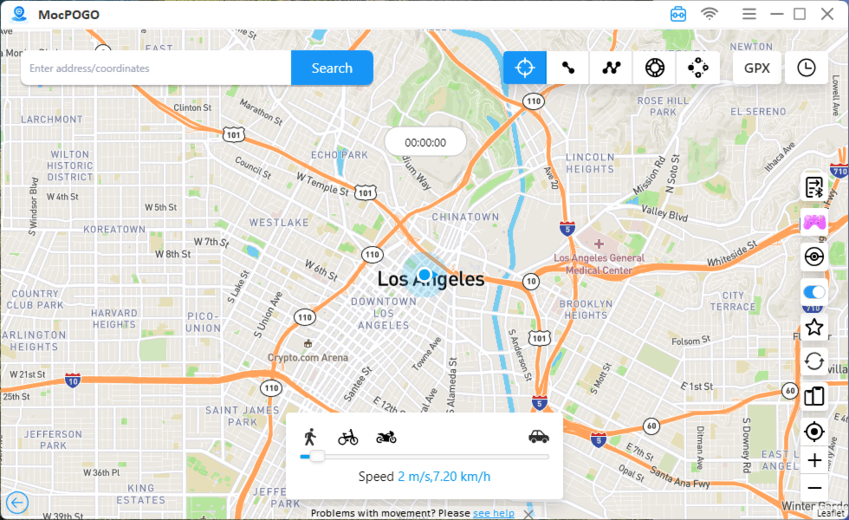 Step 3 Your location will be teleported instantly, and you can search Pokémon in this area.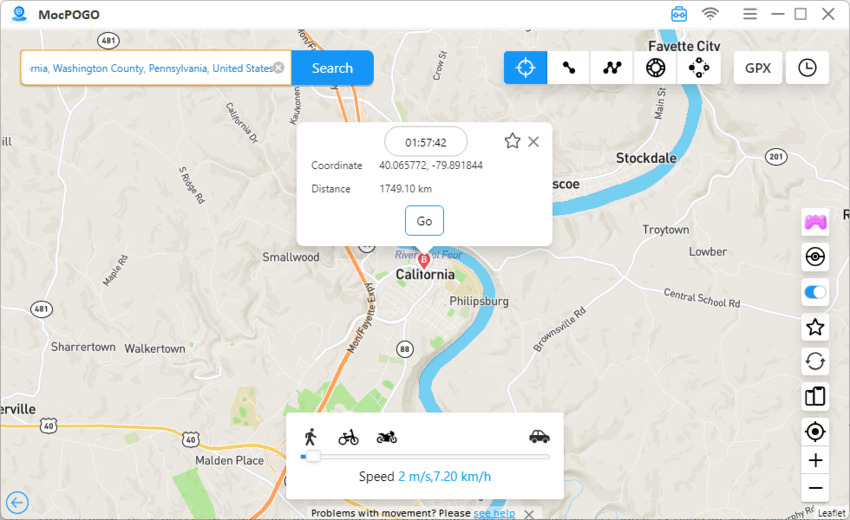 What's more, MocPOGO also displays a cooldown timer to prevent you from being penalized for changing locations too often!
Other Pokémon GO Spoofer iOS You Can Try [Tested]
iPogo
iPogo is a powerful and intuitive application that supports users to play games and use social media anytime from anywhere through easy alteration of GPS location. iPogo automatically suggests the lured cities for catching characters through Walk & Relax and Battle & Raid features. No doubt, it is a good application with automatic suggestions and movements, but it can be detected by the game's software. Hence, your account may be banned after its recognition.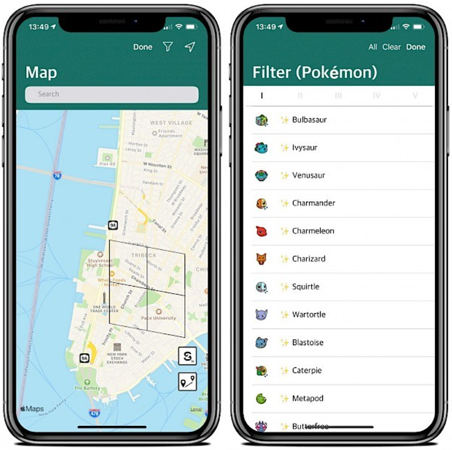 Pros:
Very simple and easy to use
Compatible with all iOS devices, including iOS 12.3
Cons:
Desktop is required
Cannot work without jailbreaking
Expensive premium subscriptions
PokeGo++
For those who are using a jailbroken device and looking for a good location Spoofer, PokeGo++ is a good application for them. It will help them to alter their virtual position as well as manually pin the location on the world map multiple times according to the user's wish. General customizations like the character's speed, on/off teleport, and many more make this application more suitable for all levels of users. One of the major advantages of PokeGo++ is manually spoofing the location to catch the Pokémon.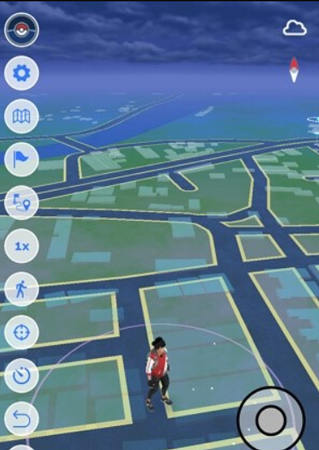 Pros:
Easy movements with a joystick
Allow teleportation
Adjustments to the Avatar's speed
An amazing list of additional features and functions
Manual location pinning
Cons:
Only for Pokémon GO
This Pokémon GO spoofer iOS requires jailbreak.
Not 100% secure and safe
iToolab AnyGo
iToolab AnyGo is one of the best location spoofers out there. This location-changing software is designed with a high-end algorithm to support multiple functions at a time. It allows speed adjustments to the extent of realistic mode, thus helping simulation between natural and variable speeds. You can also easily follow your way through efficient joystick control. Moreover, it keeps a historical record of fake movements and GPS teleport for benefiting future use. Overall, iToolab AnyGo can be a satisfactory companion to spoof Pokémon GO iPhone.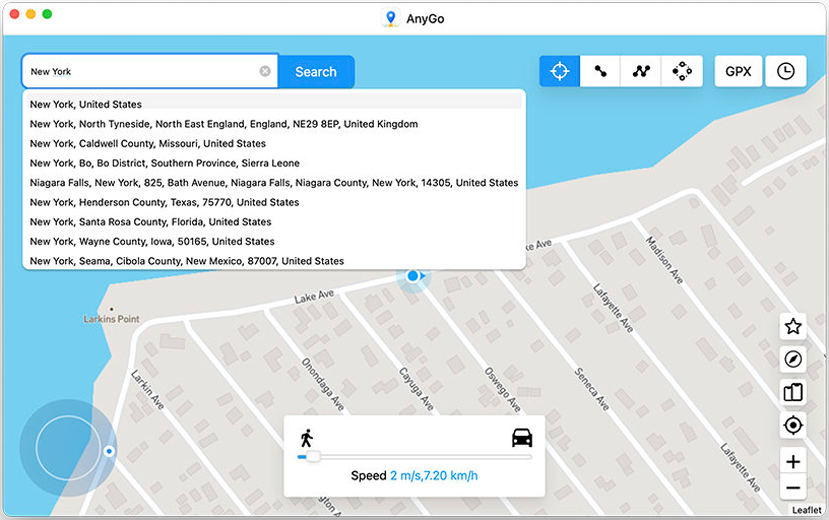 Pros:
Easy to use
Simple user interface
Available for both iOS and Android devices
Can Spoof over Wi-Fi
Can collect your favorite routes
Cons:
MagicGo
MagicGo is one of the market's most recommended Pokémon GO spoofer iOS. It allows users to not only smoothly change their GPS location, but they can also move from one place to another using four exciting features. You can use Two-Spot mode, Multi-spot mode, GPS location mode, and Joystick mode to shift yourself virtually on the map in a very simple and effective way.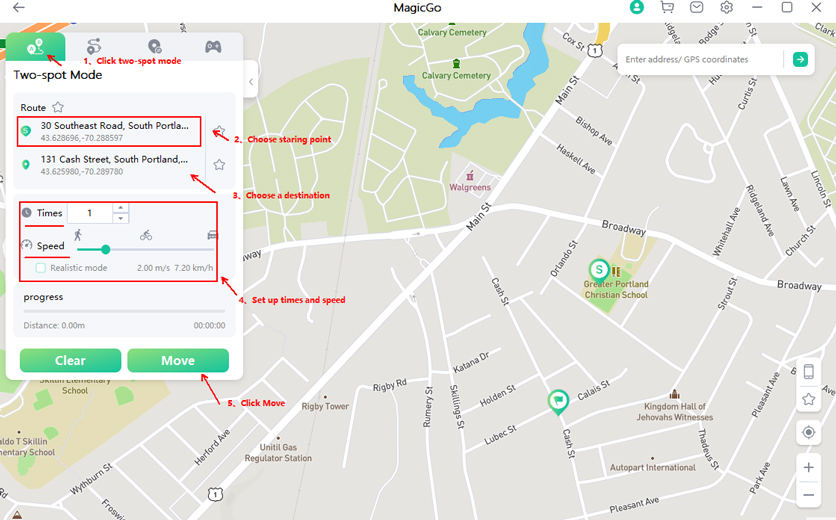 Pros:
Compatible with the latest iOS versions
You can mimic walking among various locations
Can be used for multiple platforms
Safe and secure, no jailbreaking required.
Pros:
Your account can get banned.
Sometimes, users face issues in changing the location.
AnyTo
iMyFone AnyTo is another one of the best GPS location changers in our list. It is powerful and amazing software that instantly changes locations according to the world map. Using iMyFone AnyTo, you can simulate movements in Pokémon GO smoothly through an effective joystick control. It is the latest software that supports all devices, including iOS 16 and Android 13. Moreover, iMyFone AnyTo also supports the export and import of GPX files in order to save your favorite route for future use.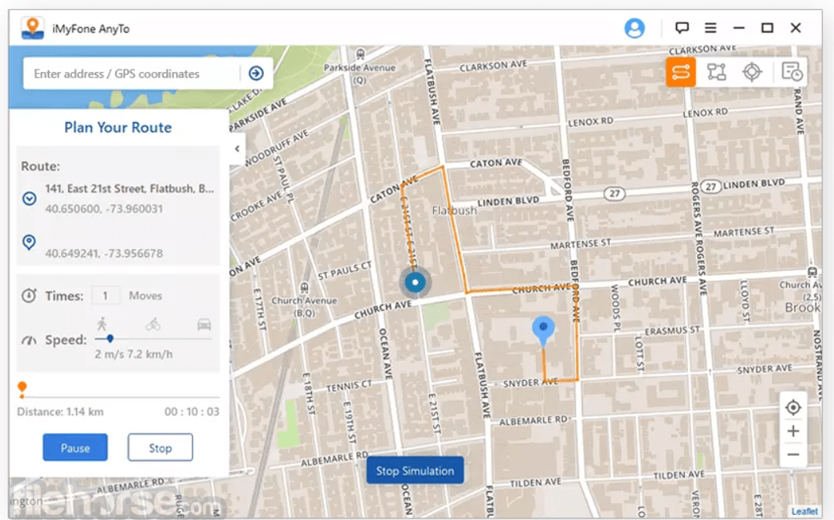 Pros:
No jailbreaking
Work well with all location-based applications
Supports geo-specific feature
No location limitations
Cons:
Additional permissions for Android users
Overuse of the teleport feature is not safe.
Virtual Location (Dr.Fone)
Dr. Fone-Virtual Location is a desktop-based assistance tool that helps users to change their location on their mobile while playing Pokémon GO. Through its user-friendly interface, you can easily mock and simulate locations between two or multiple spots. The major advantages of this Spoofer are multiple location marking through location names as well as through location coordinates. According to the user experiences, Dr. Fone-Virtual Location cannot be detected by the Pokémon GO game software, meaning it is 100 % safe and secure Spoofer.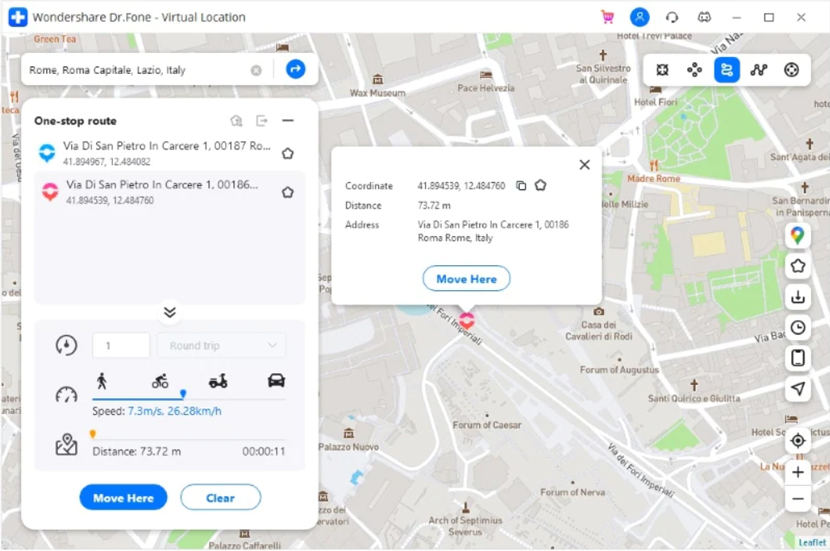 Pros:
No jailbreaking is required
Allows easy spoof Pokémon GO iPhone location
Intuitive user interface
Spoof location with a single click
Safe and secure
Cons:
Do Not supportAndroid devices.
Where Are the Best Places to Catch Pokémon
Pokémon GO is a popular game played worldwide. Its characters are used to be spread in the world map automatically by the game software. Due to the large world map, it becomes very difficult to find and catch the rare Pokémon speedily. But don't worry. Here is a list of some important places where anyone can easily find rare Pokémon from their own place through Pokémon GO Spoofer iOS.
Pier 39, San Francisco, California, USA
New York, USA
Chancay, Peru
Consolação, São Paulo, Brazil
Porto Alegre, Brazil
Conclusion
Spoofing locations while playing Pokemon GO has become very common now. No doubt, it helps players to play games in a tricky way, but it is dangerous at the same time. In this article, we have shared some of the best Pokemon GO Spoofing iOS tools and applications that can assist players with safety. If you want a Pokemon GO spoofer iOS that is safe and easy to use, MocPOGO could be a perfect option. Its features are amazing, and you can enjoy the game to the fullest.