Updated: How to Use 3uTools to Change iPhone Location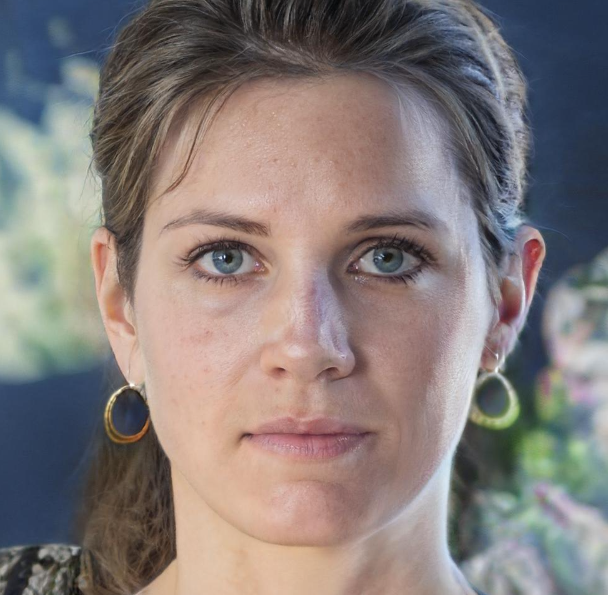 Carrie Murphy
The desire to spoof or alter your mobile device's virtual location can arise for various reasons. Whatever your motive, numerous tools empower you to modify your real-time location according to your preference. Among these, 3uTools location spoof stands out as a renowned option. This tool offers a range of built-in features, enabling users to effortlessly manipulate their mobile device's GPS location.
However, despite its excellence, certain flaws exist in this software. In this article, we'll delve into how to use 3uTools to change iPhone location and address solutions for fixing potential issues. Moreover, we'll introduce an exceptional alternative – MocPOGO – as your recommended tool. Stay tuned to discover the capabilities of these tools and their potential to transform your location experience.
1 Minute Summary of 3uTools Virtual Location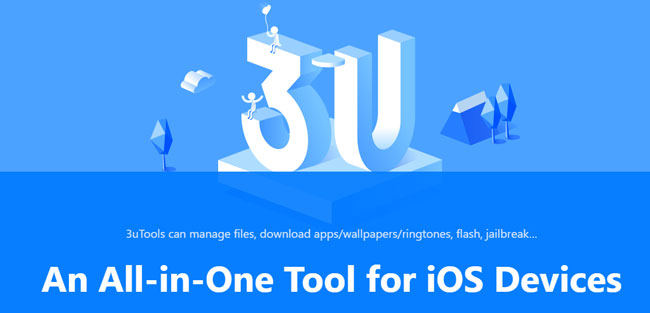 3uTools Virtual Location offers users a revolutionary way to alter their iPhone's GPS coordinates. This tool allows users to set any desired location on their device, enabling privacy protection, gaming enhancements, and access to geo-restricted content. With the ability to simulate movement between locations, 3uTools Virtual Location offers a versatile solution for various purposes. Whether you're looking to safeguard your privacy or engage in location-based activities, this tool provides an accessible and effective means of achieving your goals.
How to Use 3uTools to Change iPhone Location
Experience the power of 3uTools' VirtualLocation and learn how to use 3uTools to change iPhone location. With this feature, you can set a virtual location on your iDevice and showcase it on your social media, breaking free from region restrictions in certain games. Setting it up is straightforward:
Download and install the most recent version of 3uTools, then connect your iDevice to your computer.

After connecting, access "Toolbox → VirtualLocation."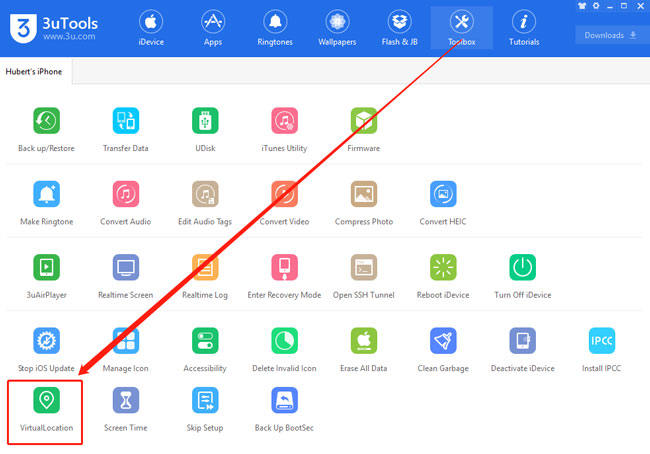 Input your desired latitude and longitude.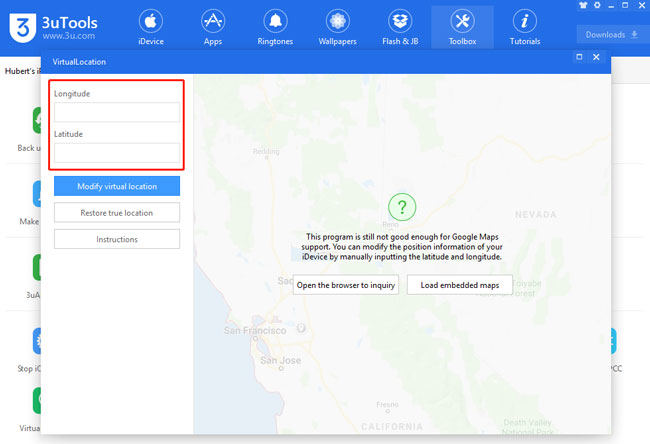 Click "Modify virtual location".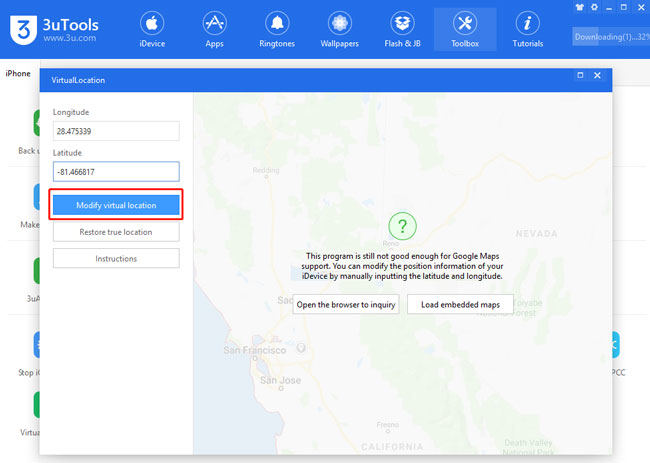 Await the prompt confirming success.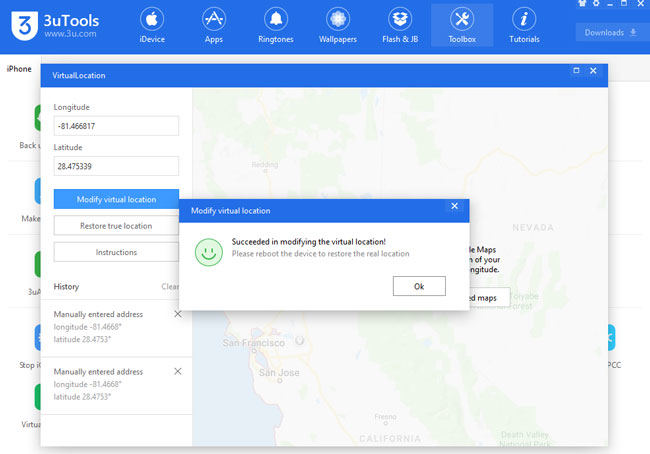 Note: Ensure your screen remains unlocked during the process to prevent potential failures.
Observe your social media displaying the new virtual location.
To restore your original location:
Tap on "Restore true location" and restart your iDevice.Direct reboot also restores the genuine location.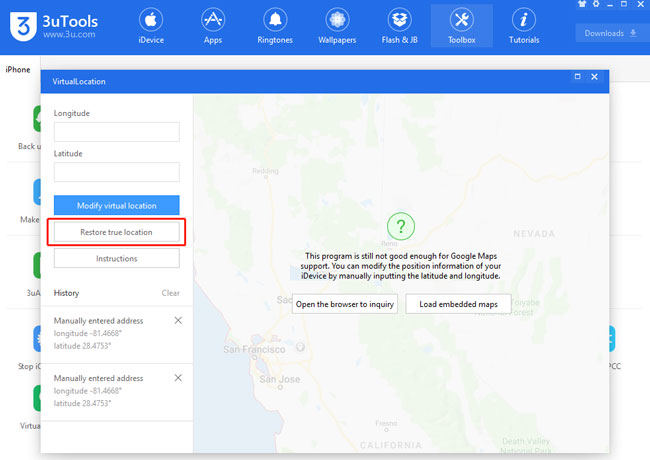 A gentle reminder:
Enable Location Services for your social media in "Settings – Privacy."
Modifying VirtualLocation affects all iDevice apps and might cause map-related errors, swiftly resolved by a reboot.
3uTools Virtual Location Not Working How to Do
Encountering problems with 3uTools VirtualLocation? Here are steps you can take to resolve the problem. If 3uTools virtual location not working is causing a headache, try these solutions:
Basic Troubleshooting:
If your 3uTools VirtualLocation program isn't functioning as expected, there are several troubleshooting suggestions to consider. For instance, ensure that the program has fully downloaded and installed all dependent components to facilitate proper functionality. Additionally, double-check the accuracy of the entered location coordinates, and ensure that your iOS device remains unlocked throughout the entire process.
Check Connectivity:
A frequent instance of the 3uTools VirtualLocation not working issue is when the program fails to modify the virtual location. To address this, start by examining the status of your internet connection. The 3uTools VirtualLocation requires a stable internet connection to operate effectively. Additionally, confirm that your iOS device is correctly linked to the computer, and that 3uTools successfully detects your device. If this is not the case, there may be an underlying connection problem that needs attention.
Resolve Map Loading Issues:
Although 3uTools has its merits, it's not exempt from limitations and challenges. One prevalent concern with the program is the frequent occurrence of the map failing to load. This issue is particularly significant as the absence of a functioning map renders changing your device's GPS location impossible. To address this, start by verifying the normality of your network connection. If the connection is stable, consider switching the map source within 3uTools from the default OpenStreetMap to GoogleMap, which might resolve the map loading problem.
If the measures mentioned above fail to yield the desired outcome and your 3uTools VirtualLocation continues to present issues, it might be time to explore alternative solutions that offer seamless and reliable location manipulation. One such option that stands out is MocPOGO, a powerful tool designed to provide effective location spoofing capabilities. By delving into MocPOGO, you can unlock a world of possibilities when it comes to altering your device's GPS location. More about MocPOGO in the following section:
A More Powerful Tool than 3uTools Virtual Location! 🔥
If you have exhausted all the troubleshooting steps mentioned above and find that the 3uTools VirtualLocation problem persists, it may be time to explore an alternative solution. In such cases, we highly recommend considering the use of MocPOGO – GPS location changer as an alternative location-changing tool.
When you download a program with the intention of altering your GPS location, your expectations naturally revolve around efficiency, reliability, and security. In this context, MocPOGO emerges as a standout option. Crafted with meticulous attention to functionality, MocPOGO presents itself as a potent GPS location changer equipped with an extensive array of versatile and comprehensive features. The beauty of MocPOGO lies in its flawlessly designed functionality, allowing for effortless GPS location manipulation. Whether your motivation is privacy concerns or simply seeking amusement, MocPOGO has you covered, ensuring that changing your GPS location has never been this accessible or enjoyable.
One-Click to Change GPS Location on iOS/Android
168,282 people have downloaded it.
Change GPS location on iOS device without jailbreak.
Simulate GPS movement with custom speeds.
Change the location of all location-based games/apps.
Support GPS joystick to play AR game on PC.
Multi-Device control up to 15 devices.
Support the latest iOS 16/Android 13.
To utilize the app for GPS location spoofing, adhere to these instructions:
Step 1 After launching the app, you will see the current location on the map. Input the desired location name or coordinates into the search box. Select the location by clicking "Search."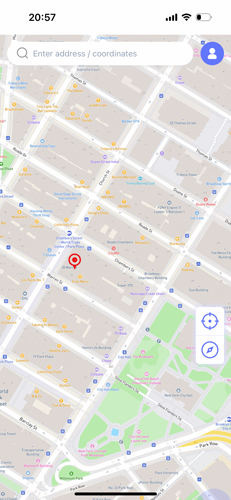 Step 2 Now, Step into "Teleport" by clicking its icon to rectify any incorrect current location.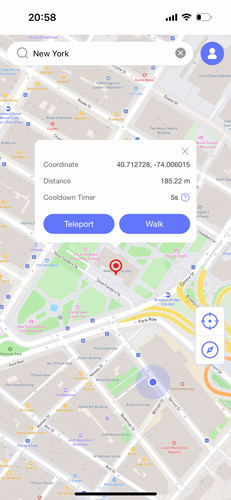 Step 3 MocPOGO for iOS will ask you to configure VPN, click on "Configure VPN" to go on.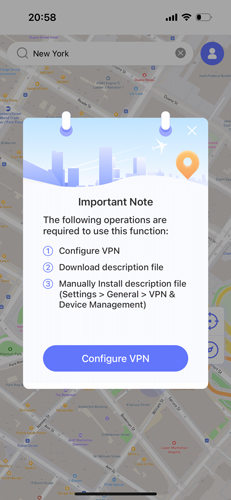 Step 4 In a second, your location will seamlessly teleport to the chosen spot.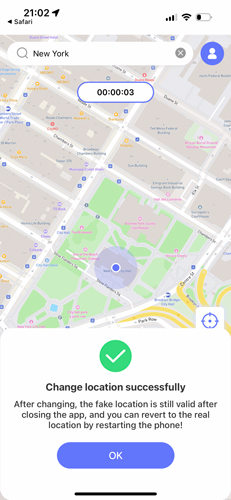 Summary
For various purposes, the ability to swiftly and safely alter GPS locations on mobile devices holds significance. In cases where 3uTools Virtual Location encounters issues, our suggested solutions might help. For persistent problems or an easier alternative, consider MocPOGO – GPS location changer . Offering enhanced functionality, fewer software glitches, and a user-friendly interface, MocPOGO becomes an ideal choice to modify GPS virtual locations hassle-free.