How to Change My iPhone Location Permanently in 2023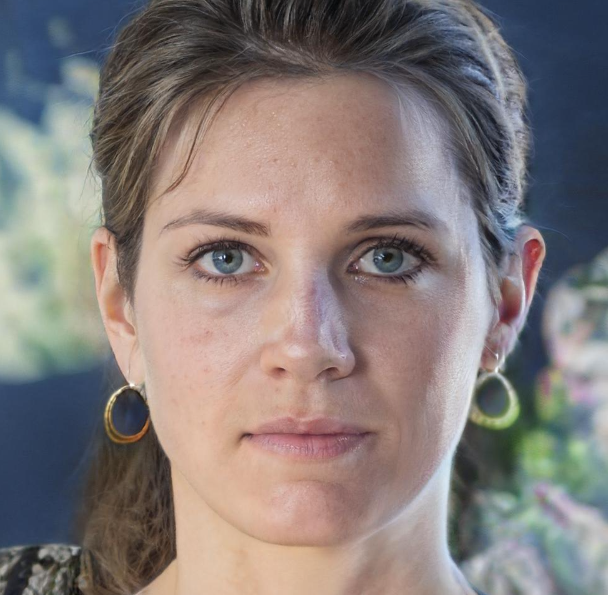 Carrie Murphy
In the ever-evolving landscape of technology, the boundaries of what our devices can achieve continue to expand. Among the intriguing capabilities that have surfaced is the ability to alter your iPhone's location, offering a spectrum of benefits and possibilities. Whether it's for privacy, accessing region-specific content, or even enhancing gaming experiences, the ability to manipulate your iPhone's location has garnered significant attention.
In this insightful article, we delve into the intriguing realm of changing iPhone locations, focusing on two distinct approaches. The first avenue explores the intriguing method of permanently altering your iPhone's location through Apple ID settings, answering the question of how to change my iPhone location permanently. On the other hand, for those seeking to temporarily alter their iPhone's location for specific activities, we present an innovative solution.
Can I Permanently Change My iPhone Location?
Yes, you can change the country or region associated with your Apple ID settings on your iPhone. This change affects the digital content and services available to you within the Apple ecosystem based on the chosen country or region. However, it does not alter your iPhone's actual physical GPS location. The device's GPS location remains separate and unaffected by changes to your Apple ID's country/region settings.
You can revert to your original country or region settings for your Apple ID after making changes. Keep in mind that this action will revert your access to content, services, and payment methods back to what was available in your original country or region. However, once again, this change does not impact your iPhone's physical GPS location, which remains separate and unchanged.
How to Change My iPhone Location Permanently
If you're wondering how to permanently change my iPhone location, you have the option to adjust your country or region settings within your Apple ID. However, it's important to note that some individuals advise exercising caution due to potential complications that can arise. Determining whether altering your location suits your iPhone's purpose depends on the specific use case. Nevertheless, before committing to a permanent location change through your Apple ID, it's wise to take certain factors into account. These aspects include:
It's wise to assess whether your existing purchases from iTunes, iBooks, and the App Store in your current location will be affected by the shift. If uncertain, you can re-download your acquisitions and test their functionality in the new location.
If your account is part of a Family Sharing group, changing the country or region could be restricted.
If you have subscriptions linked to your Apple ID, ensure they are canceled and completely processed before initiating the country or region change.
A remaining balance in Apple ID credit may impede the alteration of your country or region.
It's recommended to back up all data across your iPhone and other Apple devices to mitigate potential data loss due to any operational glitches during the process.
Have the billing particulars for the new region or country ready. It's imperative that the updated billing information align with the country you intend to transition to.
When you're set to proceed, adhere to these straightforward steps for a lasting location change on your iPhone:
Launch the Settings app on your iPhone, followed by selecting your name at the top.
Go to "iTunes & App Store > Apple ID" and then click on "View Apple ID."

Opt for "Country/region" and then proceed to select "Change Country or Region." Then choose the new location and duly "Agree to the Terms and Conditions."

Input your new payment method details, encompassing the billing address. Tap "Next" to finalize the process.
By adhering to these steps, you can execute a permanent location change on your iPhone.
Tips: How to Temporarily Change iPhone Location
If your intention is to play location-based games like Pokémon GO, or other similar games, without the need for jailbreaking, you might find MocPOGO to be a suitable solution. While altering your location without jailbreaking can be quite challenging, there are certain free tools available that can simplify the process. One particularly convenient and efficient option is leveraging MocPOGO for iOS. MocPOGO allows you to simulate movement along a predetermined path on a map. Notably, the best part is that using mocPOGO doesn't require you to jailbreak your iPhone.
This tool functions seamlessly with a variety of commonly used location-based applications, including Pokémon GO, Life360, WhatsApp, and Snapchat. It boasts compatibility with a broad spectrum of iOS devices and versions, extending even to the latest models such as the iPhone 13 running iOS 16. This makes mocPOGO a versatile solution for those seeking a convenient way to modify their iPhone's location for various purposes, especially when engaged in location-sensitive gaming experiences.
One-Click to Change GPS Location on iOS/Android
168,282 people have downloaded it.
Change GPS location on iOS device without jailbreak.
Simulate GPS movement with custom speeds.
Change the location of all location-based games/apps.
Support GPS joystick to play AR game on PC.
Multi-Device control up to 15 devices.
Support the latest iOS 16/Android 13.
Here's a comprehensive guide to using the MocPOGO for iOS application:
Step 1 Input the location's name or coordinates into the designated search box. Afterward, press the "Search" button to select the desired location.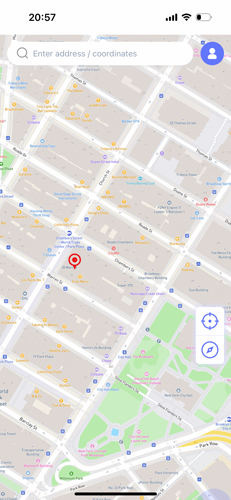 Step 2 Start by tapping the "Teleport" icon.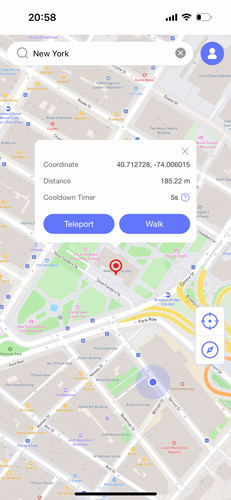 Step 3 MocPOGO for iOS will ask you to configure VPN, click on "Configure VPN" to go on.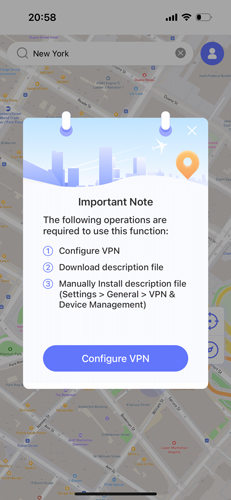 Step 4 Upon successful selection, your location will be changed to there.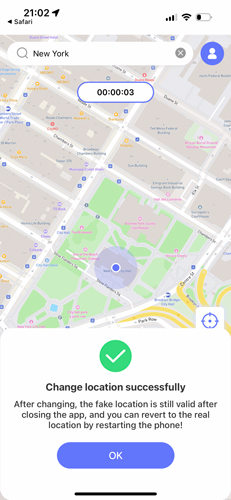 These straightforward steps encompass the process of using the MocPOGO for iOS app, allowing you to seamlessly manipulate your device's location to cater to your specific needs.
Also Read: Step-by-Step Guide: How to Change Location on iPhone
Summary
Learn how to change my iPhone location permanently by adjusting your Apple ID's country/region settings. Exercise caution due to complications, back up data, and consider existing purchases and subscriptions. For temporary location changes, use MocPOGO to simulate movement in games like Pokémon GO without jailbreaking. It's user-friendly, supports various apps, and works on the latest iOS versions.