Fix SoundCloud Not Available in Your Country with 4 Ways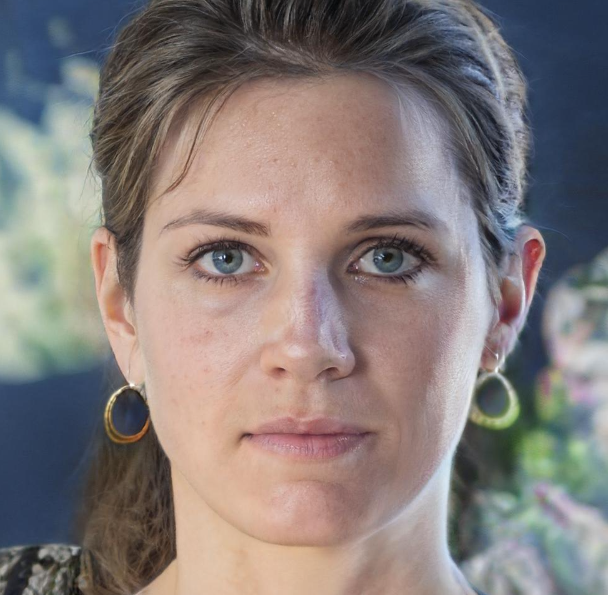 Carrie Murphy
SoundCloud, a renowned online streaming platform, showcases music from exceptionally skilled independent artists globally. However, due to licensing restrictions, not all content on this platform is accessible in every region. If you attempt to access SoundCloud from an unsupported country, you'll encounter a frustrating error message stating, "SoundCloud not available in your country."
This guide will elucidate four distinct methods to resolve the "SoundCloud not available in your country" issue and help you gain access to the platform regardless of your location.
Is SoundCloud Better than Spotify?
The question is SoundCloud better than Spotify depends on personal preferences. SoundCloud, known for user-generated content, caters to independent artists and offers diverse tracks. If you enjoy exploring underground music, it's an excellent choice. Spotify, in contrast, provides a massive library of licensed music from major artists, curated playlists, and a polished interface for seamless listening.
Your preference boils down to whether you prioritize a vast catalog of licensed music (Spotify) or relish the raw creativity of independent artists (SoundCloud). Many users even use both platforms, choosing based on their mood and musical interests.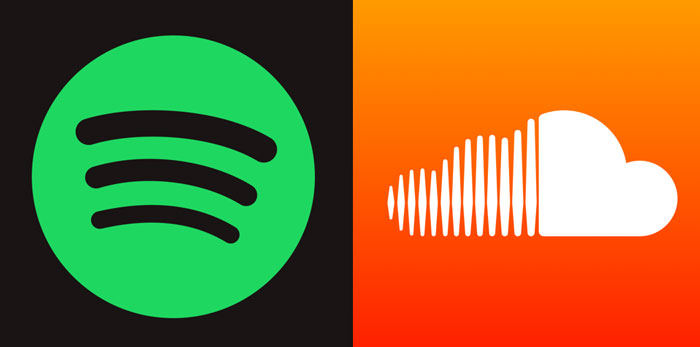 SoundCloud Not Available in Your Country How to Do
What Countries is SoundCloud Available in?
SoundCloud's current availability spans several countries. In North America, you can access it in the United States and Canada. Across Europe, it covers the United Kingdom, Ireland, France, Germany, the Netherlands, Belgium, Italy, Portugal, Spain, Switzerland, Austria, Denmark, Finland, Norway, Sweden, and Russia. It's also available in Oceania, encompassing Australia and New Zealand. If you're wondering, What countries is SoundCloud available in, these are the regions where it is currently accessible.
SoundCloud has ambitions for global expansion, with plans to reach more countries in the future. However, if you reside outside of these supported areas at the moment, you can explore the solutions provided below to bypass geo-blocks and enjoy SoundCloud from your location.
How to Unblock Songs on SoundCloud
1. VPN
If you're wondering how to change your location on SoundCloud to bypass geo-restrictions, utilizing a VPN connection is the most effective method. A Virtual Private Network service offers the means to conceal your actual location and IP address by directing your traffic through an encrypted tunnel to a remote server.
By doing this, you can unblock SoundCloud while maintaining your online privacy and security. Here's a step-by-step guide on how to change your location on SoundCloud using a VPN:
Opt for a well-established VPN service provider and initiate a subscription.
Download the dedicated VPN application and perform the installation on your device.
Initiate the VPN application and access it by logging in using your provided credentials.
Remember to establish a VPN connection before opening your SoundCloud app to ensure you don't lose access to your saved offline tracks.
2. Access from Tor
The Tor Browser is a web browser designed to conceal your IP address and reroute your web traffic through a series of pathways. This allows you to adopt different IP addresses provided by the Tor Browser, effectively masking your real IP from others.
Here's a three-step guide to achieving this:
Locate and launch the Tor Browser from your Windows start menu.
Click on the menu icon in the upper-right corner and choose "New Identity," or use the shortcut "Control+Shift+U."
Wait for a pop-up window to appear, requesting a browser restart to establish a new identity. Click "Yes" to confirm. Your IP address is now concealed.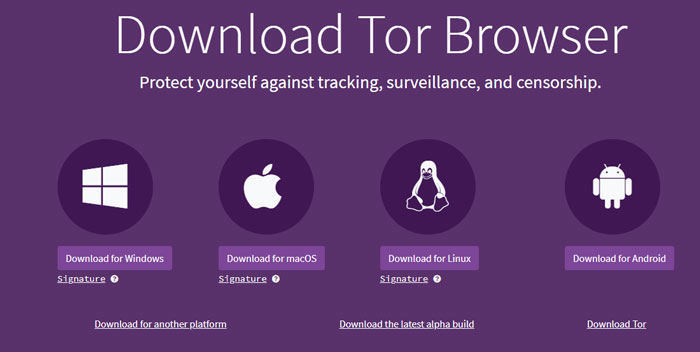 3. Use Proxy Server
To modify your IP and location using a proxy server:
Begin by selecting an appropriate Proxy Server and copying its details.
Access your phone's settings, then tap on the Wi-Fi option and choose your current network.
Scroll down to the IPV4 network settings section. Select "Configure IP" and choose the manual configuration option. Enter the Proxy Server information and save the changes.
By following these steps, you'll observe a change in both your IP and location.
4. Use Smart DNS
Smart DNS Services offer a swifter and more cost-effective alternative to VPNs. Additionally, setting up Smart DNS is a simpler, software-free process.
Here's how to do it:
Activate Smart DNS Services by registering your current IP Address.
Acquire the new IP Address provided by Smart DNS Services and configure your DNS settings.
Manually input the IP Address and reboot your device.
By following these steps, you'll enjoy the benefits of Smart DNS with ease.
How to Change Country in SoundCloud (PC & Device)
Discover how to change your country on your SoundCloud profile by following these straightforward steps. If you find the need to switch to a different region on SoundCloud, here's how you can do it easily.
1. On PC
Launch the SoundCloud application and tap on the petite arrow icon within the profile segment.
Select the "Profile" option.

Tap on the "Edit" button.

Change the country in the "Country" section.

Press the "Save changes" button.
2. On iPhone/Android
To modify your country on SoundCloud, whether you're using Android or iOS, follow these steps:
Open the SoundCloud app.
Access your profile, usually found by tapping on your profile icon or navigating to the Library or Your Profile section.
Click on the edit or pen icon within the profile section.
Locate the Country field and tap on it to select your desired country from the list.
To save your changes, look for the checkmark or Save button, and press it.
One-Click to Change the Location of Most Apps
Introducing MocPOGO – Location Changer, a versatile location modification app designed for both iOS and Android devices. This tool empowers you to manipulate your GPS location, allowing you to simulate movement on your device. It's not limited to location-based games; it's also ideal for applications requiring precise location tracking. MocPOGO provides a flexible solution for location modification, enhancing your mobile experience across various apps and games.
Here is a concise guide for effectively utilizing MocPOGO:
One-Click to Change GPS Location on iOS/Android
168,282 people have downloaded it.
Change GPS location on iOS device without jailbreak.
Simulate GPS movement with custom speeds.
Change the location of all location-based games/apps.
Support GPS joystick to play AR game on PC.
Multi-Device control up to 15 devices.
Support the latest iOS 16/Android 13.
Step 1 Initiate the process by selecting the "Teleport Mode" icon, a feature designed to enhance the precision of your current location, particularly when it is inaccurately displayed.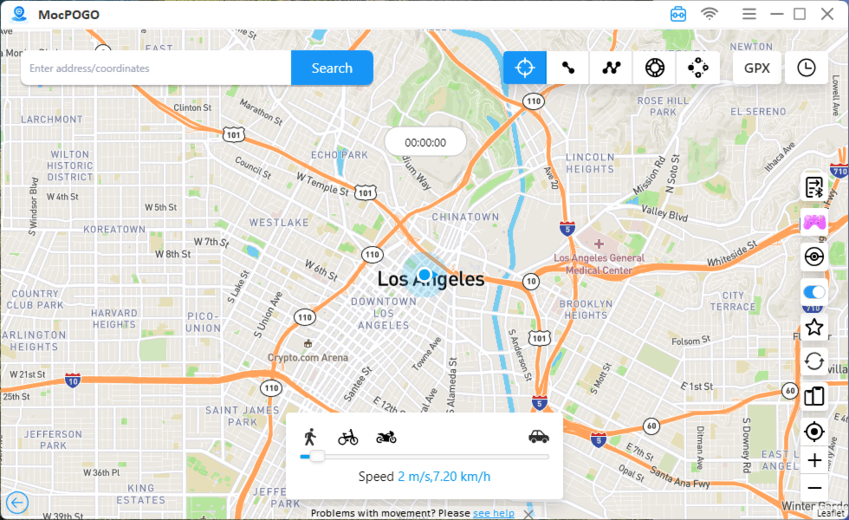 Step 2 In the search box, input either the name or the coordinates of your desired location. Subsequently, initiate a search operation by clicking the "Search" button to identify and choose the location you intend to establish.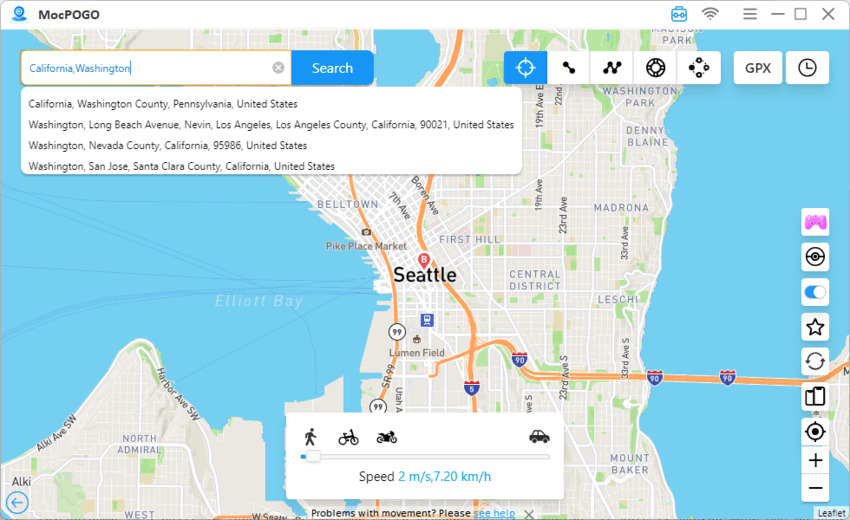 Step 3 Once you have pinpointed your preferred location on the map, an "GO" option will become available. Proceed by selecting it, at which point your device's location will undergo instantaneous teleportation to the chosen destination.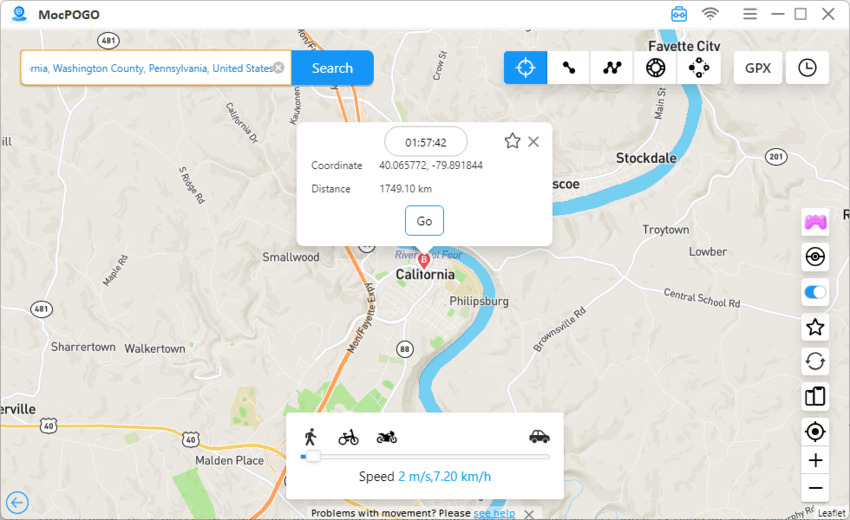 Summary
Resolve SoundCloud not available in your country with four methods. SoundCloud, a global streaming platform, may restrict access due to regional licensing. Learn how to unblock it using VPNs, the Tor Browser, proxy servers, or Smart DNS. Explore SoundCloud's supported regions, and if your country isn't listed, use these solutions to bypass geo-blocks. Finally, discover MocPOGO – Location Changer, a versatile location spoofing app compatible with iOS and Android. It enables precise location manipulation for various applications, enhancing your mobile experience.