Life360 Says I Left Home But I Didn't — Now What?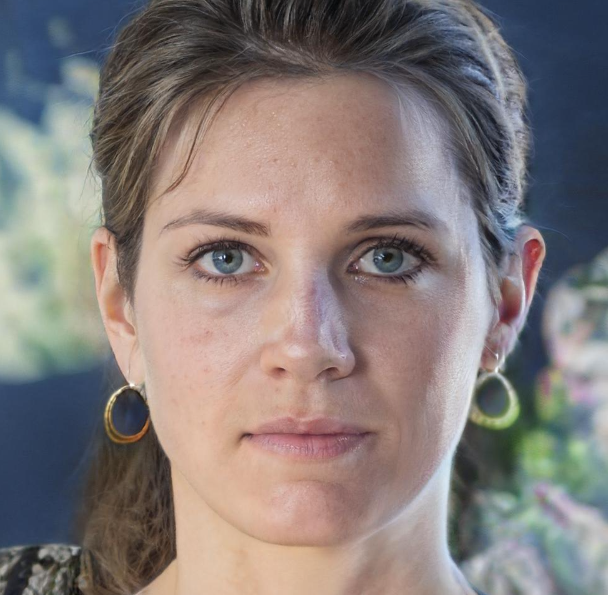 Carrie Murphy
Life360 is a highly popular family tracking app, allowing users to access the real-time location of their loved ones. With the option for notifications on arrivals, departures, and low battery, it offers valuable features. While the basic version is free, users can opt for the premium version at an additional cost.
In most instances, Life360 proves to be a reliable companion. Yet, in unfortunate situations, users may encounter the frustrating issue of Life360 showing the wrong location such discrepancies can lead to feelings of anxiety and concern. So how to solve the situation that Life360 says I left home but I didn't?
To prevent such occurrences, it is essential to understand the root causes behind the app's display of incorrect locations. By identifying and addressing these factors, users can ensure the app functions accurately and provides the intended peace of mind.
Why Does Life360 Say I Left Home? But I didn't!
Users have been encountering several issues with the Life360 app, with the most prevalent being Life360 says I left home but I didn't. This persistent problem has raised questions about why is Life360 showing wrong location. There could be various reasons contributing to this recurring glitch, such as location services being turned off or not configured correctly, network connectivity problems, interference from VPNs or location changers, and lack of background processing for the Life360 app. Identifying and resolving these potential factors may help rectify the inaccurate location display and improve the overall user experience.
Effective Way to Fix Life360 Says I Left Home But I Didn't
If you're facing the issue of Life360 not showing correct location, there are several effective ways to troubleshoot the problem:
1. Move to an area with good signal
In many cases, Life360 shows the wrong location due to weak signals, especially while commuting. Check the network connection to see if it's causing the issue, and consider moving to an area with a better signal.
2. Disable low power mode
If you haven't already, try turning off Power Saving/Low Power Mode on your phone. Enabling this mode can block background services, leading to incorrect location issues on Life360. Follow these steps to turn it off:
For Android devices:
Swipe down the Notification bar.
Tap on Power Saving to turn it off.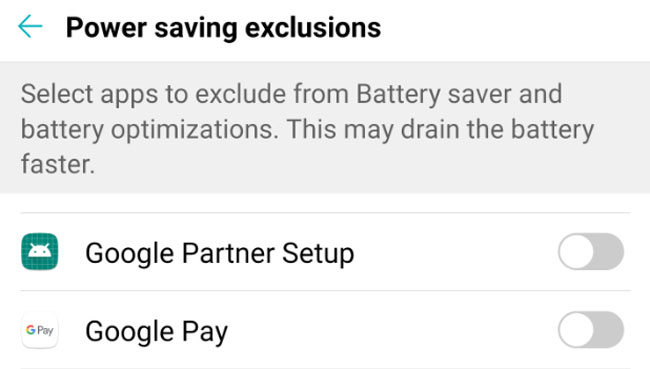 For iOS devices:
Go to Settings.
Navigate to Battery.
Toggle off the Low Power Mode.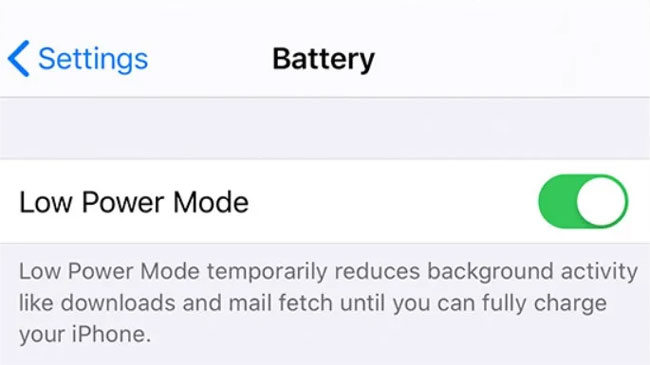 3. Enable precise location
To address the Life360 location incorrect issue, check your device's location services. Make sure to enable location settings and grant the Life360 app permission to reload automatically in the background for up-to-date location updates.
For Android:
Swipe down your status bar and enable location services.
Set the app to operate in the background, depending on your device model.
For iOS:
Navigate to "Settings," then access "Privacy," and finally, tap on "Location Services."
Enable location access for Life360 to "Always."
Enable Precise Location.
4. Log in with one device at a time
o prevent the Life360 wrong location issue, it's crucial to use a single device for your Life360 app login. Logging out from other devices and maintaining a single login is essential for accurate results. Multiple logins from different devices simultaneously can lead to Life360 says I left home but I didn't errors while tracking an individual's whereabouts. This may result in receiving incorrect information. To ensure accurate tracking and avoid this problem, make sure to log in from a single device only.
5. Check the Life360 app
In the event of the Life360 app providing inaccurate locations due to the location wrong error, consider restarting the app. Try these methods:
Ensure the Life360 app is updated to the latest version from the Play Store or App Store.
Reinstall the app if needed to ensure a smooth process.
Log in again to check if the Life360 wrong location issue is resolved.
Your phone, as device issues may affect the app's performance.
6. Make sure Wi-Fi, cellular data are normal
Check your connectivity and try restarting Wi-Fi or cellular data. Switching between Wi-Fi and cellular data can also help identify which connection works better for accurate location tracking.
7. Enable high GPS accuracy mode
As highlighted earlier, location services significantly influence this error. Thus, it stands as the most crucial fix when encountering the problem of Life360 not showing the correct location. To address this problem, follow these steps:
For Android:
Swipe down the taskbar/notification bar and turn on location.
Alternatively, go to "Settings" > "Location Services" > toggle on location access and choose "High accuracy" mode.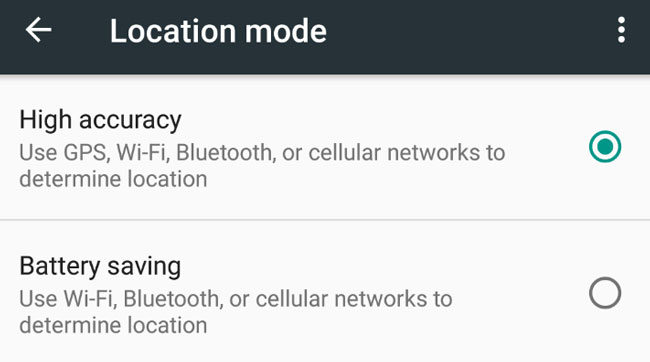 For iPhone:
Go to "Settings" > "Privacy" > "Location Services" and turn it on.
8. Contact Life360 support
Initially, attempt all the mentioned methods to resolve the Life360 wrong location issue. If the problem persists and you're still unable to track the correct location, it's time to reach out to the official support team. To obtain assistance, visit the Life360 website and use the provided contact information to connect with them. By doing so, you can quickly find a solution to the Life360 wrong location problem.
By following these steps, you can troubleshoot and improve the accuracy of Life360's location tracking, ensuring it shows the correct location effectively.
Why is Life360 not showing correct location? In the next section, we will discuss the best way to fake location.
More People Asked: How to Fake Location on Life360
MocPOGO – Location Changer is specialized software designed for GPS location manipulation and virtual movement.
To use MocPOGO:
One-Click to Change GPS Location on iOS/Android
168,282 people have downloaded it.
Change GPS location on iOS device without jailbreak.
Simulate GPS movement with custom speeds.
Change the location of all location-based games/apps.
Support GPS joystick to play AR game on PC.
Multi-Device control up to 15 devices.
Support the latest iOS 16/Android 13.
Step 1 Click on the "Teleport Mode" icon to identify your current location, in case it displays the wrong one.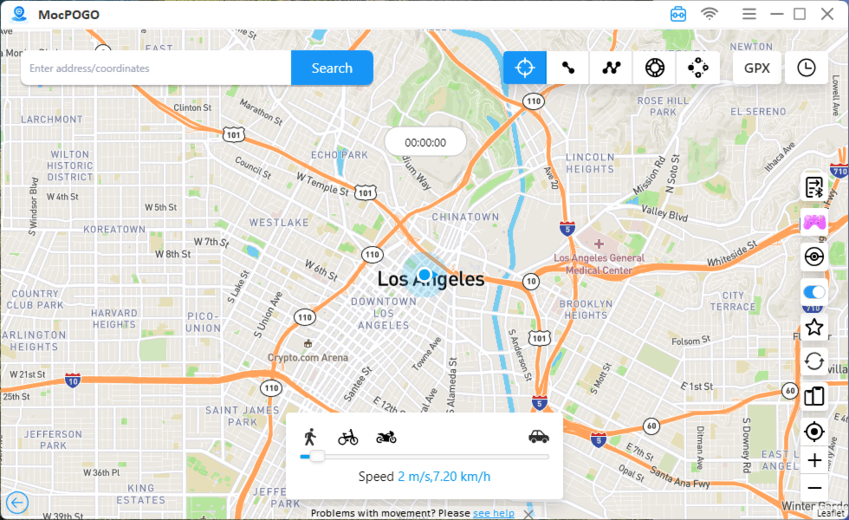 Step 2 Enter the desired location name or coordinates in the search box, and then click "Search" to select the location.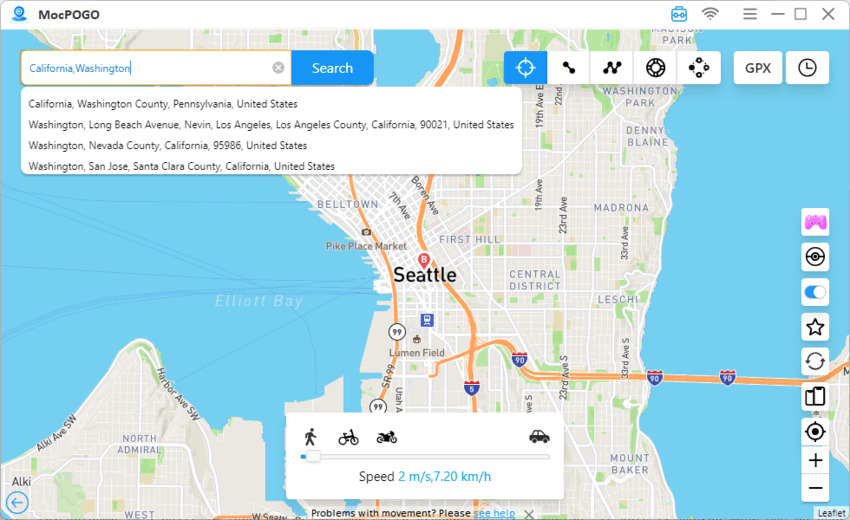 Step 3 Once you find your desired location, click on the "GO" option on the map, and your location will be instantly teleported to the selected place.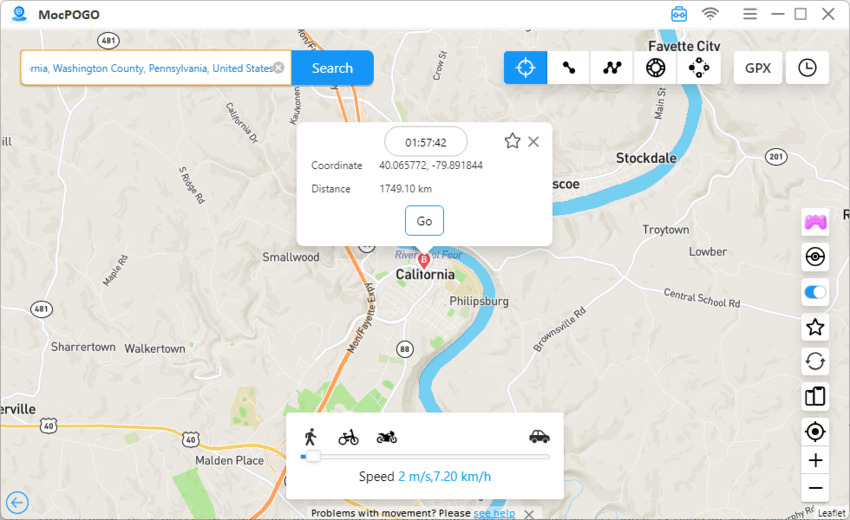 Also Read: Final Solution: How to Pause Life360 without Anyone Knowing
Closing Remarks
Life360, a popular family tracking app, may sometimes show the wrong location, causing anxiety and concern for users. Various factors, such as weak signals, low power mode, and multiple logins, contribute to this issue. To resolve it, users can enable location services, stay logged in with one device, and check app settings. If Life360 says I left home but I didn't problem persists, contacting Life360 support is recommended. Additionally, users interested in faking their location on Life360 can use specialized software like MocPOGO – Location Changer, which allows teleportation to desired locations with ease.
MocPOGO
MocPOGO is a location changer that helps you spoof the location of Life360 without someone knowing