2023 The Latest Review of PGSharp Pokemon Go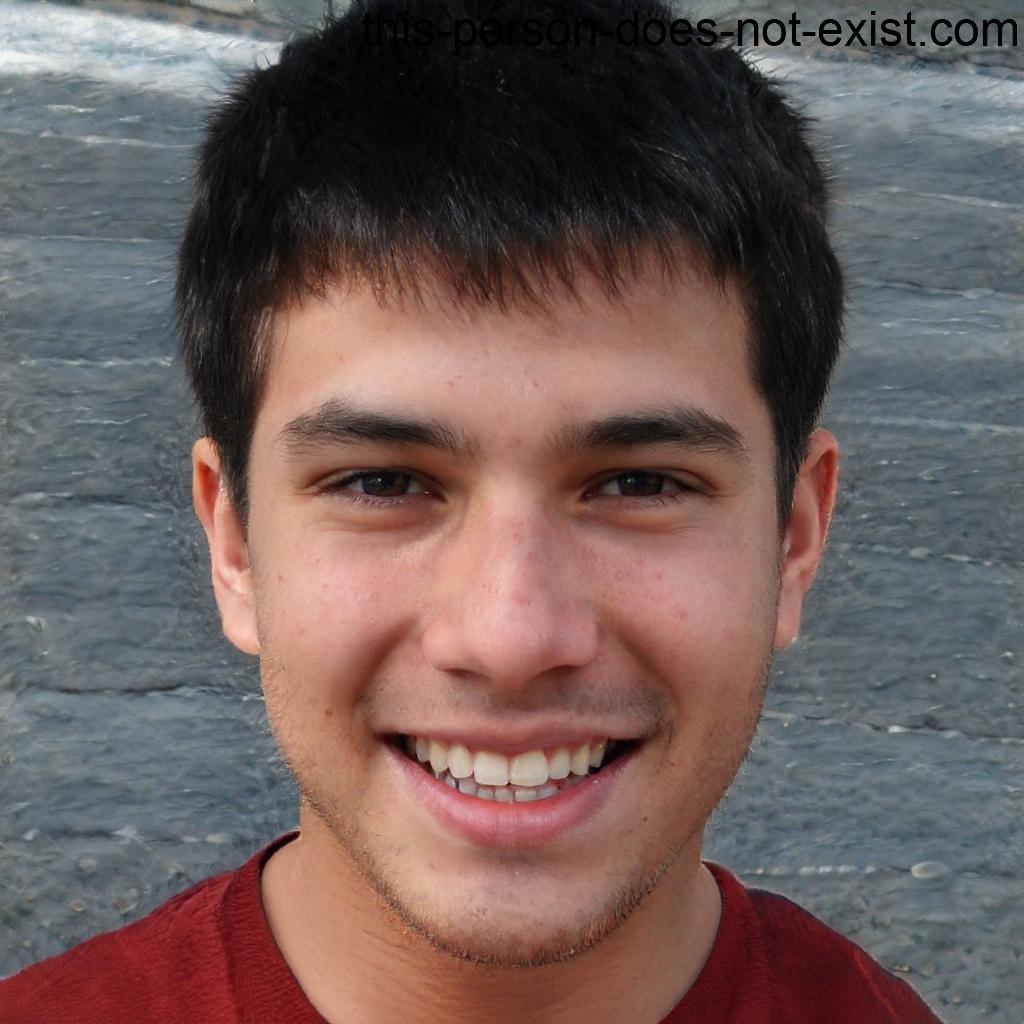 Tim Felton
Many users asked about PGSharp is it working and is it worth to try. Well, here we're going to discuss PGSharp to play Pokemon Go. In addition, we'll go over the best alternatives to PGSharp that will work in most cases. Because Niantic is very active in monitoring users, using this tool may result in an account ban. MocPOGO is one of the best alternatives to tools commonly used for spoofing. Let's get started on the blog right away.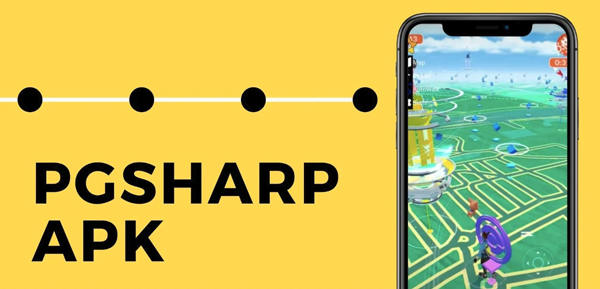 Part 1. What Is PGSharp Pokemon Go
PGSharp is a third-party software tool that allows players to access and play Pokemon GO on their mobile devices. PGSharp Android, created by a group of enthusiasts, aims to provide an alternative method for playing the popular augmented reality game. The tool makes use of a modified version of the Pokemon GO app, granting users access to features not available in the official version. One of the key features of PGSharp is the ability to spoof your GPS location. Players frequently use this feature to catch Pokemon in different regions, participate in remote raids, and explore areas that they may not otherwise have access to.
If you decide to use PGSharp or other similar tools, you should be aware of the potential risks, including the possibility of being banned from Pokemon GO. The tool has the following incredible features:
GPS Spoofing
Joystick Controls
Enhanced Catching
IV and Stats Display
Multi-Account Support
Automated Features
Enhanced Radar and Scanning
Part 2. Does PGSharp Still Work in 2023?
PGSharp is safe and secure for spoofing purposes but there are always risks attached to such third-party tools. If you use it, there are high chances of getting red-flagged if Niantic discovers that you're using a third-party tool. However, if you still want to use this tool to play your favorite game then move to the next section.
Part 3. How to Use PGSharp Pokemon Go
Here is how you can use the PGSharp Pokemon Go to catch your favorite Pokemon without having to change your location physically.
Download and install the PGSharp APK file from the official website.

Install the app on your device.

Open the tool on your device.

Open the settings menu within the PGSharp app.
Locate and tap on the "Teleport" button.
Once this feature is enabled, you can choose a specific location by entering coordinates or a complete address.
After selecting the location, PGSharp will immediately spoof your location with the chosen spot within the Pokemon GO game.
Part 4. What's the Disadvantage of PGSharp?
Here are some important disadvantages that you must take into notice before using PGSharp Pokemon Go.
It violates the Terms of Service of Niantic
It may pose security risks.
PGSharp has certain unreliable features which stop working in most cases.
It doesn't support iOS devices.
In addition to using pgsharp, there are ipogo and spooferX tired apps that can be used. All of these apps can be very good to help you have more fun in pogo. If you just want to spoof location on Pokemon Go, you can choose MocPOGO, which is an impressive premium third-party tool designed to fake GPS location on Pokemon Go.
Tips: How to Spoof Pokemon Go Location on iOS/Android
MocPOGO – Pokemon Go Spoofer is an impressive premium third-party tool designed to facilitate the playing of location-based games, with a particular focus on Pokémon Go. This tool has gained popularity for its ability to enable location spoofing. You can also simulate GPS movement to play Pokemon Go at home. The "display cooldowm timer" feature enables you to avoid being banned.
MocPOGO
MocPOGO aims to provide users with the most professional technology to spoof location in location-based games.
Steps to use MocPOGO to spoof Pokemon Go location:
Step 1 Download, install, and launch MocPOGO on your computer. Next, click on the Start button and connect your device to move on.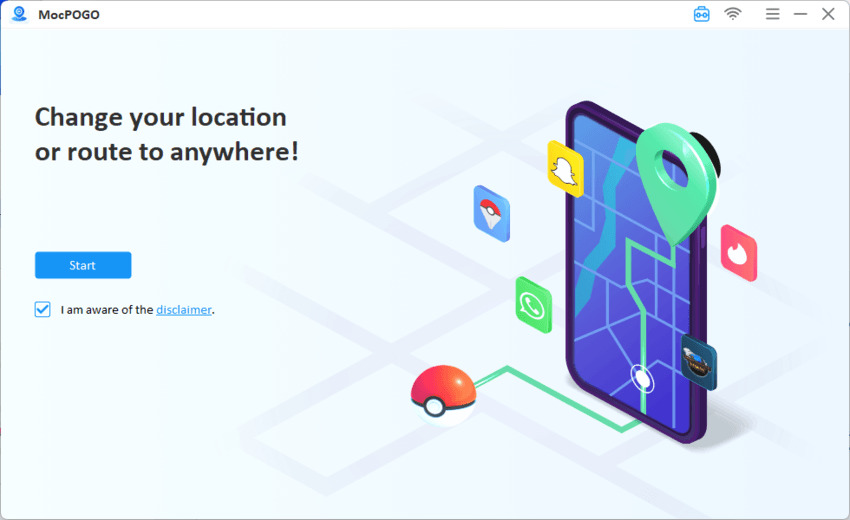 Step 2 Connect your device to the computer using a USB cable or Wi-Fi. Once connected, Click on the "Teleport Mode" icon located within the software interface.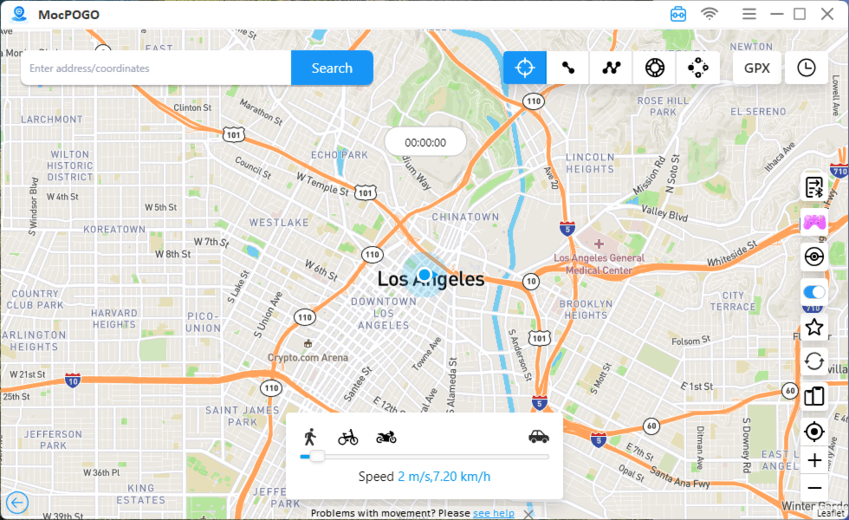 Step 3 Enter the desired location name or coordinates in the search box. Tap on the "Search" option to select the location.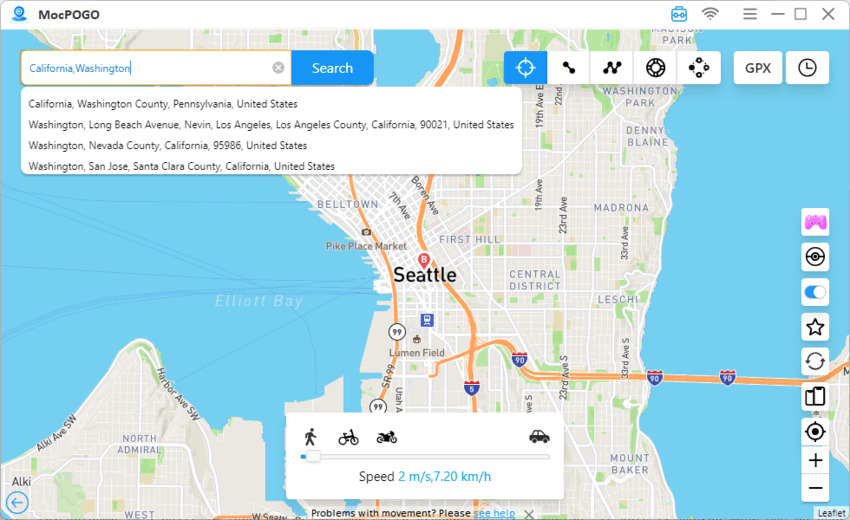 Step 4 Once the map displays the "Go" option, click on it to teleport to the targeted place.
FAQs
Q1: Why is PGSharp not logging in?
There can be number of reasons why you're not able log in which are as follows:
Invalid Credentials
Server Issues
Outdated Version
Internet Connection Problems
Account Suspension or Ban
Clear Cache and Data
Q2: How long is a PGSharp ban?
The duration of a soft ban imposed by PGSharp depends on various factors, including the distance between countries and specific algorithms used. While it is challenging to provide an exact timeframe due to the complexity of these factors but a soft ban can last up to 2 hours, but in severe cases, it may extend up to 12 hours.
Q3: Does PGSharp use a VPN?
You don't need to install any VPN tool or VPN if you're already using the PGSharp. As mentioned above, PGSharp is a third-party tool that allows users to spoof their location without requiring them to change their location physically.
Summary
PGSharp is a third-party tool designed to enhance the Pokemon Go experience by enabling location spoofing and providing additional features. However, its usage carries risks, including violating Niantic's terms of service, potential security risks, and unreliable features. MocPOGO is a recommended alternative with user-friendly operations and advanced spoofing capabilities. It offers features like joystick controls, GPS movement simulation, and importing GPX files. To avoid risks associated with PGSharp, users can lookup for the best alternative such as MocPOGO for location spoofing