More Than 10 Pokemon Go Cheats You Should Know in 2023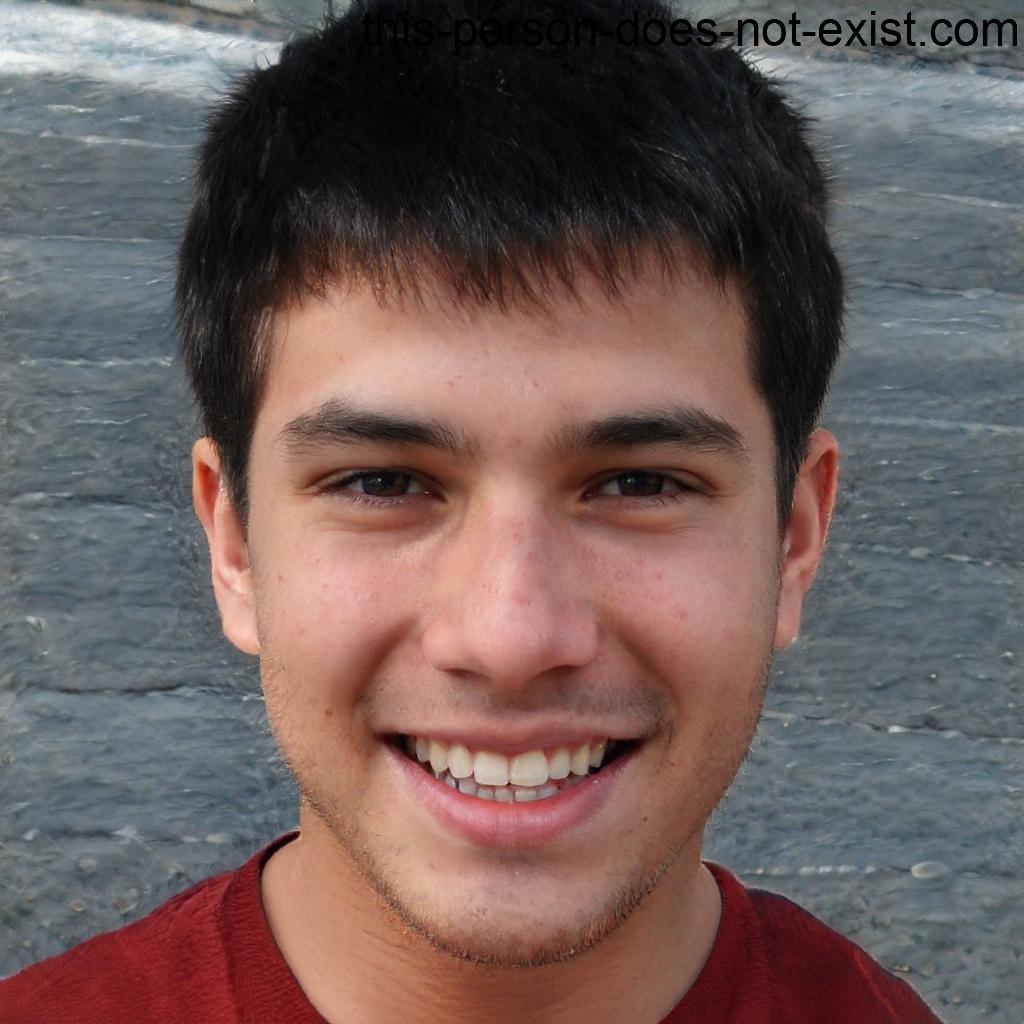 Tim Felton
If you are a Pokemon Go player, you should be aware of the Pokemon Go cheats, hacks, and shortcuts. These can be really helpful in speeding your progress; however, some cheats should be avoided to prevent account bans.
In this article, we are going to share some of the best Pokemon Go cheats that work on the mobile game. You can use these cheats and hacks on your Android or iPhone. We will also share how you can spoof your location on Pokemon Go and enjoy new regions while staying at home.
Part 1. 12 Pokemon Go Cheats You Should Know
1. Spoof GPS Location
Due to the nature of the game, the player has to move from one place to another to catch Pokemons, go to Pokestops, have battles, etc. Initially, it was a cool feature of the game because it connects the player somehow with reality; however, it is not easy to walk physically and travel to distant places.
Some players are not allowed to leave their homes to play this game, while some are quite busy and do not have enough time to physically move to other places. The best way in this case is a GPS spoofing tool. It will help you teleport to any location you want while sitting at your home. You can choose the country or specific location and enjoy the game to the fullest.
The GPS spoofing tool changes the GPS location of the device and hides the real location. With this, playing Pokemon Go becomes a lot easier. The best part is that players can explore different countries and locations and catch rare and new Pokemon easily.
There are tons of GPS location spoofers available on the market, but not all of them are safe to use. Your account can also get banned. We will introduce an excellent location-changing application at the end of this article and help you and tell you the step-by-step procedure to use it.
2. Simulate GPS Movements
Teleporting to other locations in Pokemon Go is possible by using GPS spoofing tools. But it is not enough because you also need to move on the map to catch Pokemon, and most importantly, imitate natural movements.
Some GPS spoofers also allow you to simulate movements on the map. You can pick multiple locations and spots on the map and move at the desired speed. It shows you natural movement.
Secondly, Pokemon Go players can also use GPX route files. If there is any special route where there is a high probability of finding special Pokemon, it would be great to import the file to the GPS location changer and simulate GPS movements there.
3. Auto-IV checkers
Pokemon Go players think a lot before evolving a Pokemon because they want to spend candies and get the optimal outcome. They do not want to spend candies on a Pokemon that is not worth it after its evolution.
The hack or cheat for this problem is an auto-IV checker. These applications evaluate the Pokemon you have and then give an appraisal. It gives you a better idea of which Pokemon is worth the precious candies.
There are various applications available, and they give value to each Pokemon based on its characteristics after evolution. They give you an edge over other players.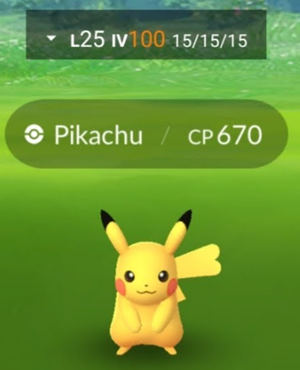 4. Skipping Animations
When you try to catch a Pokemon, the animations waste a lot of time. These are usually a few seconds, but it will be better if you save these seconds and catch more Pokemon at the same time.
Pokemon Go players would love to catch Pokemon faster because when there are tons of Pokemon out there, it is better to collect as many as possible.
The animations can be skipped, and the time can be saved. It is a cool cheat or tick that every Pokemon player should know.
When you start catching a Pokemon, you see a Pokeball icon on the right. Tap on it and drag it to the left and hold it. While holding the Pokeball, use another finger and throw the Pokeball at the Pokemon. Release the Pokeball button. Now, you will see the Pokeball drawer. Tap anywhere on the screen to dismiss it, and then tap on the Escape button.
It is quite easy to save time with this trick by skipping animations. Try it, and you will be amazed by the results.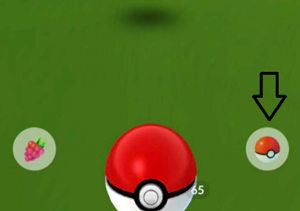 5. Advancing Time
Pokemon Go is an augmented reality game, so it takes care of the time you are in. If it is night, it will show night in the game.
However, there is a way to advance time. On your device, you can change the time zone and time. The game fetches the location from the mobile, so it will show whatever time you set. But keep in mind that this trick might not work in the new versions of the game.
6. Account Sharing
Account sharing is quite beneficial because it helps you get rare and special Pokemon from other regions without the use of any third-party tool.
For instance, if you live in the US, and your friend or anyone else lives in the UK. You both can share the account credentials and catch Pokemon for each other. It will help you get different Pokemon and enhance your experience. You can enjoy new locations without the use of location spoofing tools.
But keep in mind that you need to share your credentials with others. So, you must select a reliable person. Although it is a win-win for both, there are some risks.
7. AR Mode Shiny Checking
Pokemon Go players love to catch shiny Pokemon because these are rare and special variants. They have a different color and sparking animation. It is not easy to catch such Pokemon, which is why these are rare and Pokemon Go lovers try their best to catch them.
Shiny Pokemon are usually found on a community day or fest. These can also be found in the wild. When there are tons of Pokemon around you on a community day, the best way to catch shiny ones is to catch as many Pokemon as you can without wasting time. There are a lot of Pokemon in a small area.
The cheat for reducing the catching time to turn off the AR mode. It will remove the animation that is shown when you catch the Pokemon, so you can catch it quickly. It will allow you to catch more Pokemon at the same time.
8. Check the Weather Forecast
Stardust is an essential resource or currency in Pokemon Go that is used to evolve or power up the Pokemon. There is no way of buying stardust; it can be attained by catching Pokemon or walking.
The weather forecast helps you to increase the value of stardust you get after catching a Pokemon. If you catch a suitable Pokemon that has some resemblance or link with the weather, you will get more stardust than usual.
Thus, it is better to check the weather forecast first. It will give you a better idea of what types of Pokemon are suitable and where you can find them.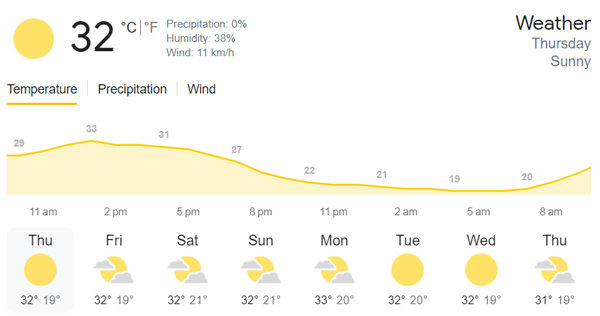 9. Choose Pickachu for Your First Pokemon
Many players have recommended that Pikachu should be the first Pokemon of new players. It is because Pikachu is the main character of the series, and it has a special worth and attention. It is also the first Pokemon of Ash.
When you start the game, it is better to ignore the Pokemon you see. Try to find Pikachu and catch it. It shows a natural bonding to the Pokemon and preference.
10. Transfer the Pokemon
The Pokemon storage in the game is limited, so you can't catch and keep as many Pokemon as you like. It is better to keep some space in the storage for new and better Pokemon.
Secondly, not all Pokemon are useful. Some are just at their low power and stats because you have never evolved them or increased their power. They just take up space in your Pokemon storage.
The best way to manage Pokemon Storage is to transfer Pokemon. You can check the low-stat and useless Pokemon and transfer them in the app. It will not only create space in the storage but also earn you candy. Thus, transferring Pokemon is an excellent way to gain candies. Catch new Pokemon and transfer the useless ones to collect more candies.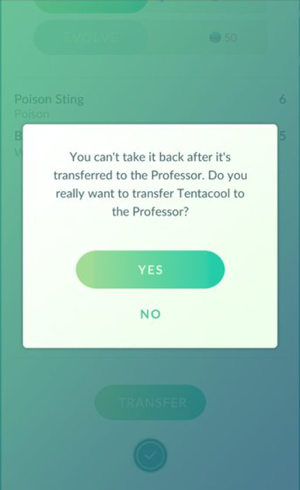 11. Inspect the Moves
Every Pokemon in the game has a combat power or CP. It is a factor that players consider to be very important. They increase the CP using candies and stardust.
But CP is calculated on various factors, and the CP of every Pokemon can be increased. It is an important factor, but the players should also focus on the moves. These are the special characteristics of the Pokemon, which can help you win the game. If a certain move of the Pokemon has better strength, it can be a great choice.
Therefore, you should also focus on the moves while choosing the Pokemon for battle.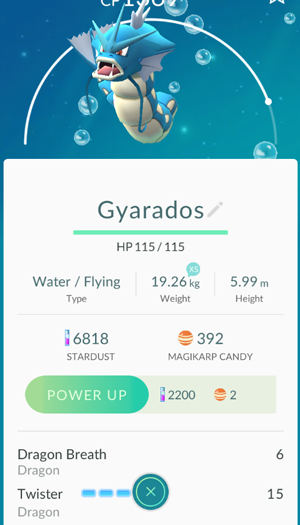 Part 2. Do Not Use Pokemon Go Cheat Code
We have shared many Pokemon Go cheats in this article, and they can make the game a whole lot easier. These give you an edge over other players.
But keep in mind that we do not recommend using cheats. Although some do not require third-party tools, they work on glitches and bugs. The developers do not allow cheats, hacks, and third-party tools. The game is meant to be equal for everyone.
Thus, if the developer finds anything skeptical or any kind of cheating, you can lose the account and all the progress.
Pokemon Go has a three-strike policy. In the first strike, you receive a warning and the gameplay is limited. But after a few days or a week, everything gets back to normal.
The second strike leads to a temporary suspension of the account for about 30 days. You cannot log into your account and play the game. But after the period, you can resume with the same progress.
The third strike is for the permanent termination of the account. You cannot log into your account anymore. All your progress is gone. However, there is an option to appeal if you think the decision is not correct.
Simply put, it is better to avoid Pokemon Go cheats because it can lead to an account ban. Never use an unreliable third-party tool that can be caught by the developers.
Also Know: Best Way to Spoof Pokemon Go Location in Clicks
If you want to spoof your location on Pokemon Go, it is a must to select a reliable tool. Otherwise, there are higher chances of getting the account banned.
MocPOGO is an excellent choice for location spoofing. It works on Pokemon Go, Find My Friends, dating apps, games, and tons of applications. It can help you teleport to any location you want within a few clicks. You can also customize your route and select the desired speed. It offers a complete simulation of GPS movements.
There is no need for jailbreak or root. You can spoof location on Android or iOS by following the steps below.
Step 1 Download MocPOGO from the official website and install it on your computer.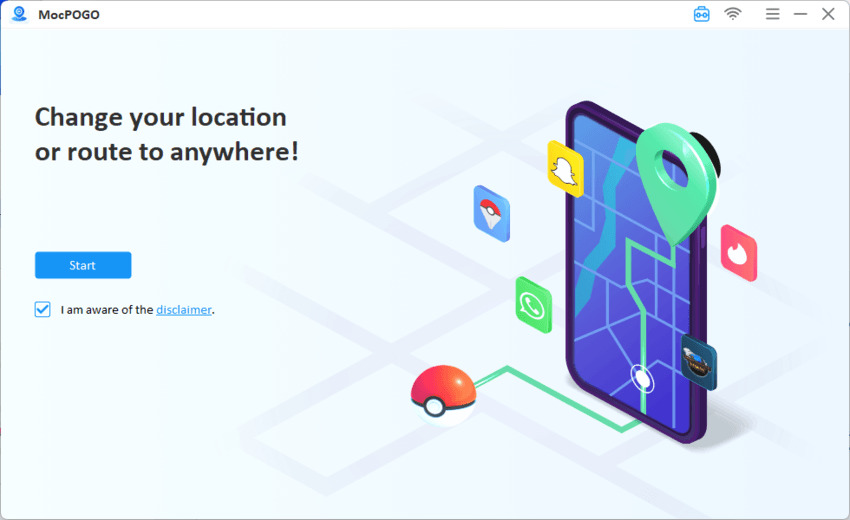 Step 2 Open the application and click the Start button. Connect your device to the computer and select Android and iOS.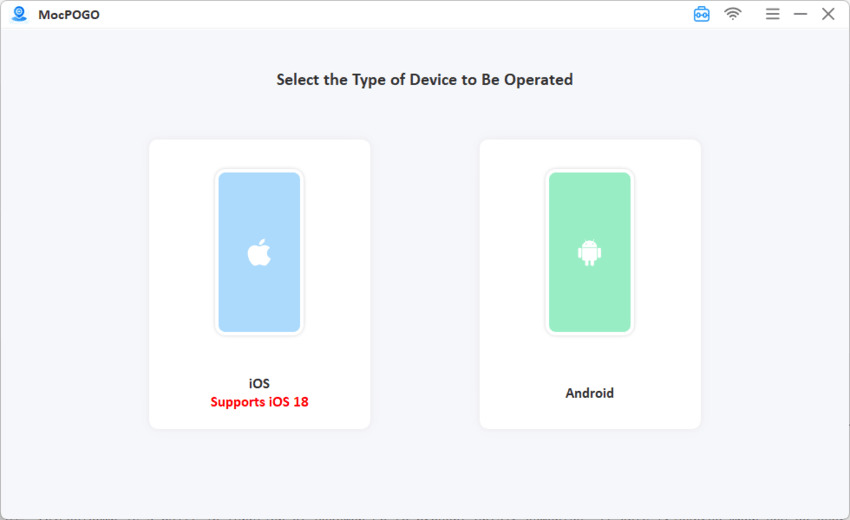 Step 3 You are ready to use the software. Click on the Teleport mode. Enter the location in the search bar and click Go. You can also select the speed you like.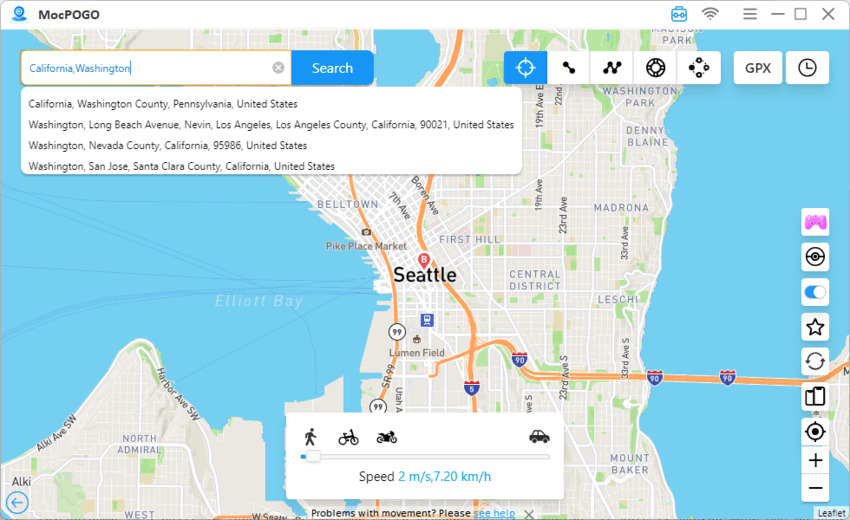 Step 4 Other than the Teleport mode, you can try the two-spot and multi-spot modes. Select the points on the map and click Go. You can also use the joystick mode to move easily on the map.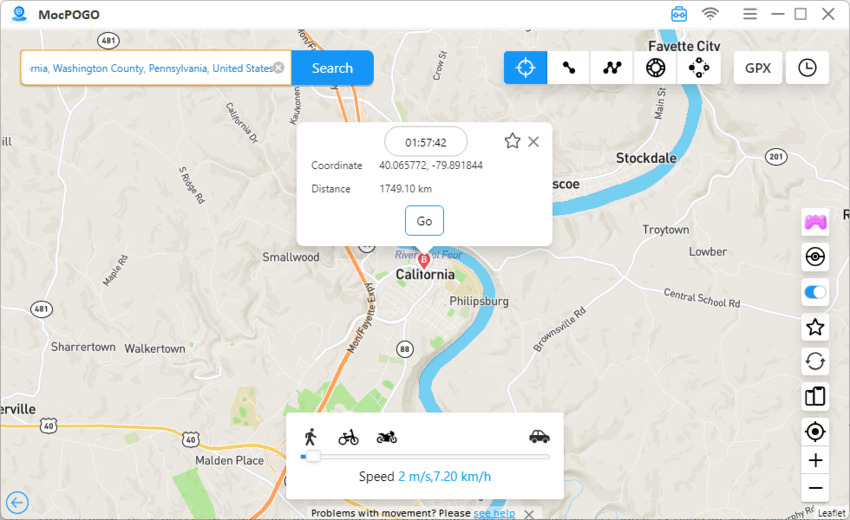 Wrapping Up
Now, you know the best Pokemon Go cheats that can boost your progress in the game. But it is not recommended to use these cheats because some of them can lead to an account ban. However, you can spoof your location on Pokemon Go using a reliable tool. We have shared how you can do it using MocPOGO. It is an excellent tool for spoofing locations on Pokemon Go and other games and applications.