Top Monster Hunter Now GPS Joystick for iOS/Android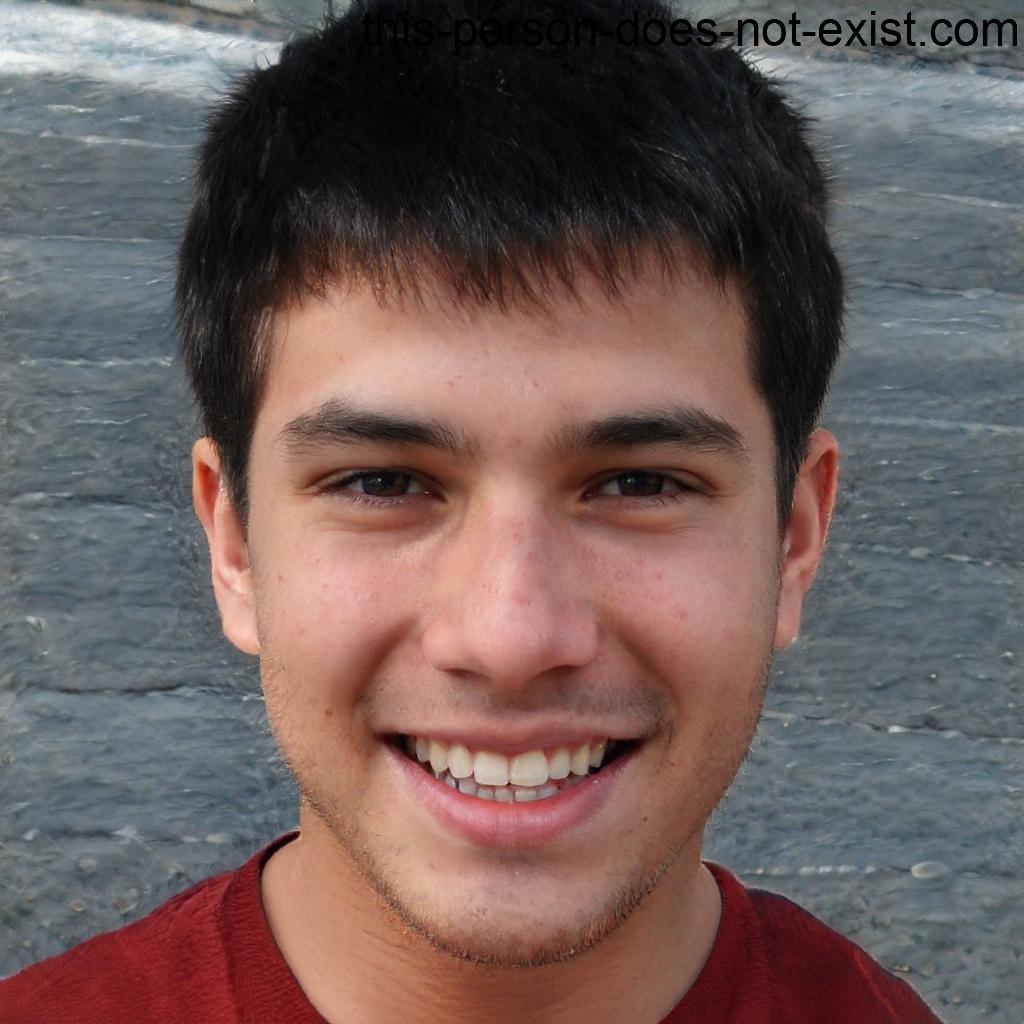 Tim Felton
Capcom and Niantic have taken the Monster Hunter franchise to the next level by introducing the first-ever augmented reality and GPS-based game for Android and iOS users. Game enthusiasts and franchise fans have loved the game, graphics, monsters, characters, etc.
Undoubtedly, it is an interesting game, and the gameplay is quite attractive. The only issue that players are facing is the real-time movement. It is not easy to walk several kilometers and wander here and there just to defeat monsters.
Fortunately, there are some GPS joysticks for the game to make it more enjoyable. In this article, we will cover what a GPS joystick does, its benefits, and how you can use it.
What Does a Monster Hunter Now Joystick Do
A GPS joystick is a location spoofer that changes the location of your device to the desired location. But unlike other GPS spoofer, there is a special joystick that gives you more control.
Here are the key roles of a GPS joystick in Monster Hunter Now:
A GPS joystick imitates walking, which is why you can play the game while staying at home. The game thinks you are walking in the real world, but the actual movement is done by the GPS joystick app. It makes the game a lot easier for people who can't go outside or travel long distances.
The GPS joystick gives you extra control over the location spoofing. You can move in any direction on the map. It offers 360-degree direction control. Using the keyboard keys, you can move wherever you like and find monsters.
The app also controls the speed of movement. You can select the walking or running speed. Therefore, the game app does not get any clue of location spoofing.
Benefits of Using Joystick in Monster Hunter Now
Using a GPS joystick is undoubtedly beneficial for the players. It makes the gameplay more interesting and enjoyable.
1. Enjoy Different Regions
In a GPS joystick app, you can choose any country, city, or location. You can enter the address or even the GPS coordinates. The app will change the location instantly. With that being said, you can enjoy the game in multiple regions and enjoy the game to the fullest.
2. No Waiting Time
In Monster Hunter Now, there are respawn and reset times for monsters, collectibles, biomes, etc. You encounter large monsters again every three hours, and in the meantime, you have to wait. Secondly, the large collections appear after 3 hours of their collection.
3. Progress Faster
The GPS joystick allows you to progress faster in the game. You can find as many monsters as you want by changing the location and finding more collectibles. These help you progress faster in the game by defeating more monsters and upgrading weapons and skills.
A Popular Monster Hunter Now GPS Joystick
MocPOGO is a GPS joystick app that allows you to spoof location on Android or iOS. It works with Monster Hunter Now, Pokemon Go, and various other games and social media apps. You can install it on your Windows and Mac and control up to 15 iOS/Android devices at a time.
The application offers tons of features that make MH Now more enjoyable. Firstly, the 360-degree joystick and speed control allow you to travel on the map in any direction and imitate natural walking in the game. You can import the GPX route files and save your favorite routes, and even if you haven't saved any location, you can check your location history.
If you have MocPOGO, you can play MH Now in multiple locations, defeat many monsters, and collect a ton of in-game items without any hassle. The best part is that its free version is available, so you can play with it and unlock the premium features after satisfaction.
Play Monster Hunter Now with GPS Joystick
168,282 people have downloaded it.
Change GPS location on iOS device without jailbreak.
Simulate GPS movement with custom speeds.
Change the location of all location-based games/apps.
Support GPS joystick to play AR game on PC.
Multi-Device control up to 15 devices.
Support the latest iOS 16/Android 13.
Let's see how to use MocPOGO as a Monster Hunter Now joystick.
Step 1 Download the software from the official website and install it on your computer. Open the tool and click on the Start button.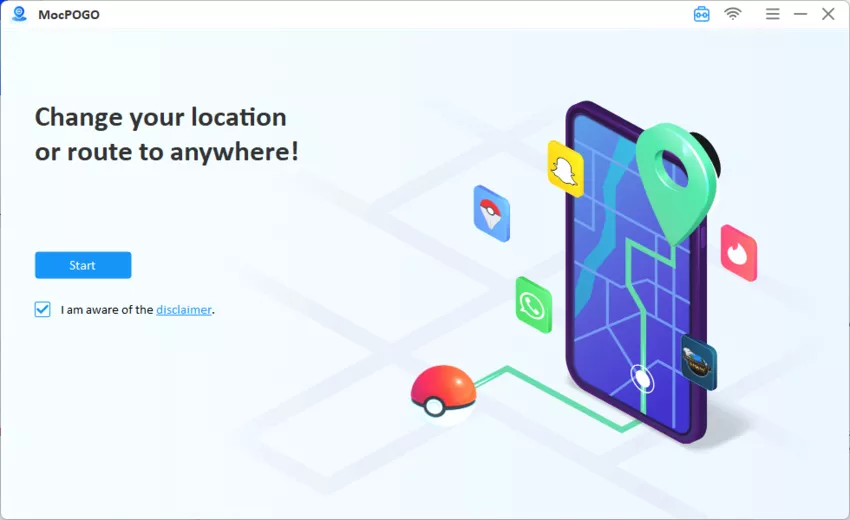 Step 2 Connect your device through Wi-Fi and select Android/iOS. You also need to enable the Developer mode on iOS and USB Debugging on Android for the first use.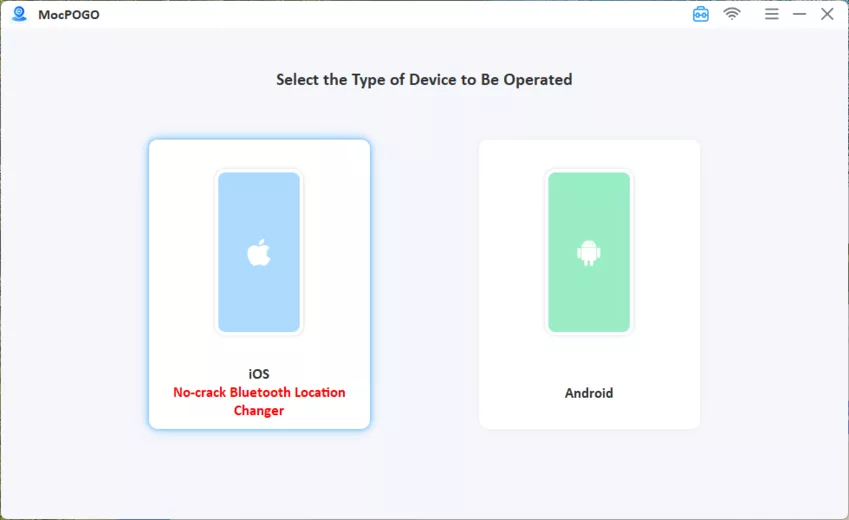 Step 3 You will see the map with your current location. Now, enter the desired location in the Search bar. Once you see the location, click Go.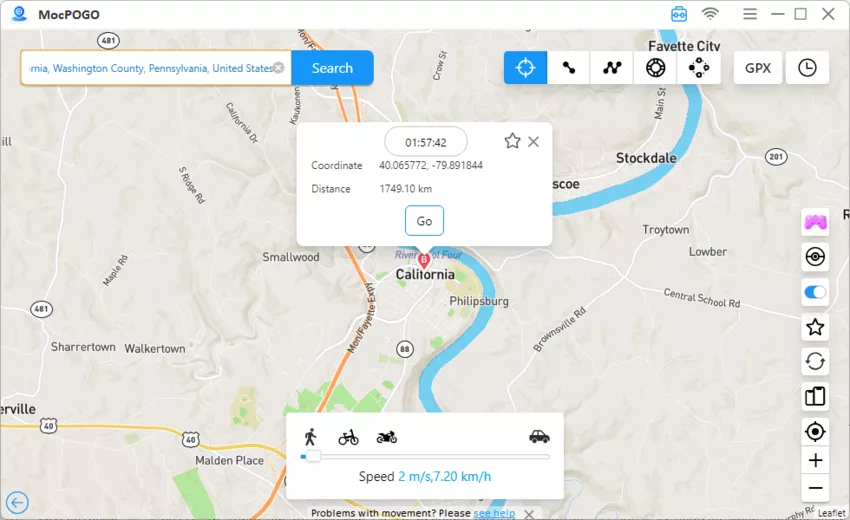 Step 4 At the bottom left corner of the screen, you will see the joystick. Tap the play button to start. Now, use the keyboard keys (A, W, S, and D) to move. Open the Monster Hunter Now and enjoy the GPS joystick feature.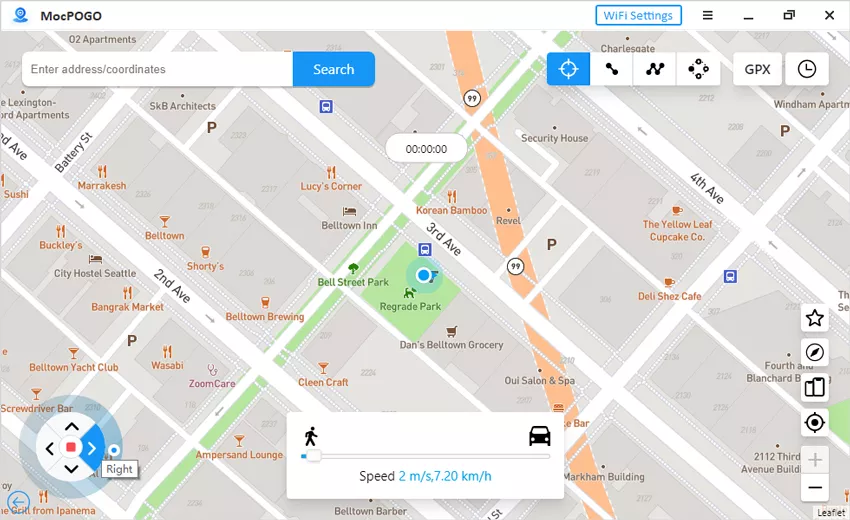 Tips for Optimizing Joystick Controls in Monster Hunter Now
Don't Overdo
Location spoofing is not allowed in Monster Hunter Now. But if you want to use it, you need to do everything within the limit. Overdoing spoofing will leave clues, which will impose a temporary or permanent ban on your account.
Use Keyboard Controls
Keyboard shortcuts can help you change the direction on the map and move using the joystick without any hassle. Do not rely on the mouse.
Save Special Places
If you encounter large monsters in a large park, it is better to mark the place. In large parks, the monsters respawn every hour. Secondly, mark the gathering points. These saved places will help you spoof locations easily and land in the right place.
Joystick and Multiplayer Experience in Monster Hunter Now
As GPS joysticks can change the location of multiple devices, let's see how we can optimize the MH Now experience.
Change Location Simultaneously
MocPOGO can change the location of up to 15 devices at a time. So, select the desired location and play with your friends and family members.
Attack on Monsters Together
Monster Hunter Now allows you to hunt monsters with nearby players. When you spoof the location with your friends, hunt large monsters together. It is a win-win.
Conclusion
Monster Hunter Now is more enjoyable with a GPS joystick. You can change the location to any place, which ensures more hunts and collections in a day. So you can progress faster while staying at your home. MocPOGO – MHN GPS Joystick is an excellent Monster Hunter Now joystick you can use. It offers multiple features, such as a cooldown timer, favorite routes, and GPX support, to make the gameplay more exciting. Download the free version today and defeat monsters in multiple locations.