[3 Ways] How to Change Location on OKCupid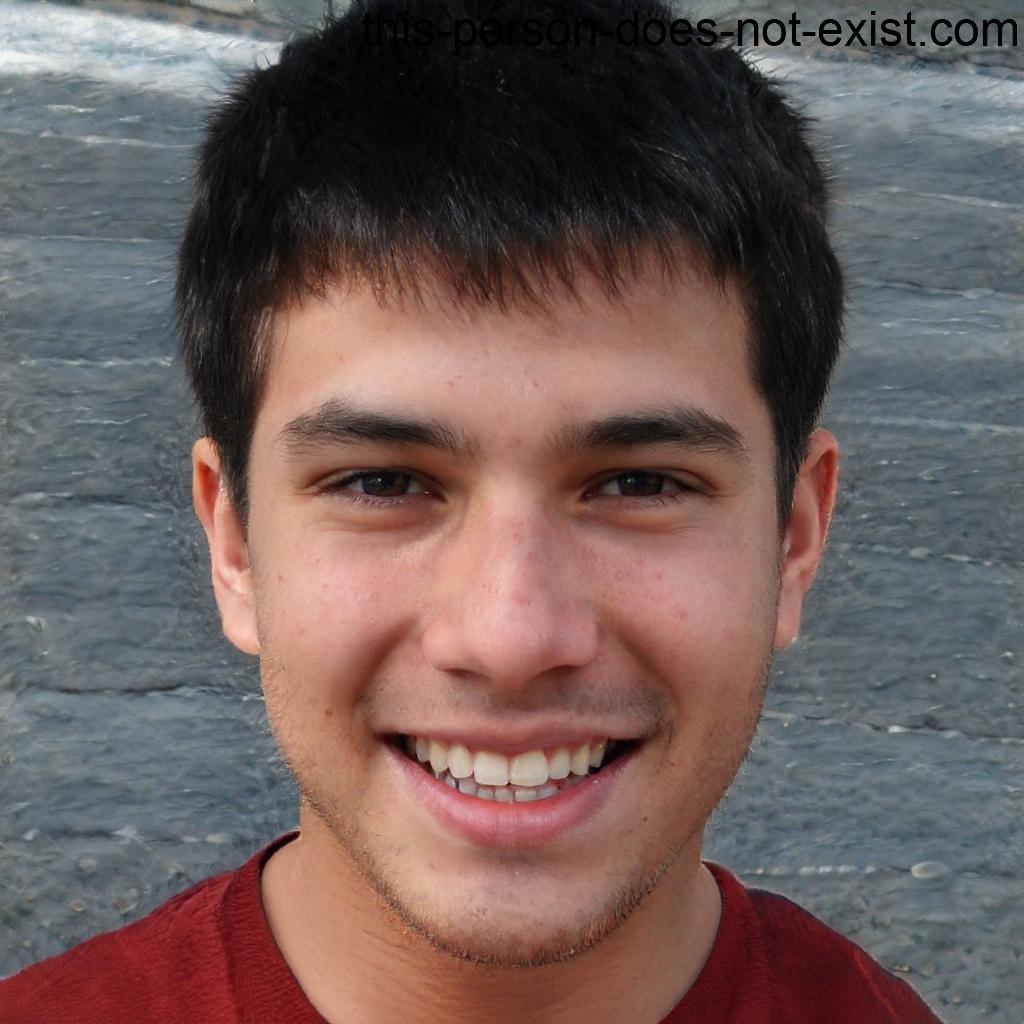 Tim Felton
OkCupid is among the most famous dating apps on the internet. The app has thousands of online users who are always looking for someone special. OkCupid is perfect for people who are looking for hookups, friendships, and short-term or long-term dating. Most social media dating applications provide profile suggestions depending on the user's location. OkCupid is also one of them, as you're most likely to get profile suggestions from people living in or around your state.
Talking about How to change location on OKCupid, most users are looking to meet different people from other cities. Well, this blog is dedicated to those who want to change their location without having to relocate to another location. We'll discuss several official methods to help you get through any problem that is hindering you from finding a reliable partner.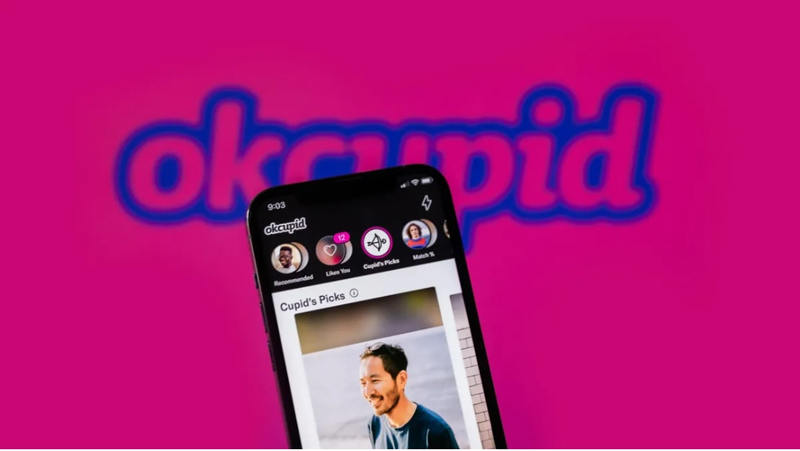 Part 1. Why And How to Change Location on OKCupid?
There can be several reasons to change location of OkCupid. We're going to list some of them here:
Expanding options by exploring a larger pool of potential matches.
Preparing for relocation or travel plans to connect in advance.
Seeking specific preferences in terms of partner location.
Testing the dating scene and comparing experiences in different areas.
Maintaining privacy and anonymity by reducing chances of recognition.
Moving to a new city and wanting to establish connections before arrival.
Exploring dating opportunities in different cultural or ethnic communities.
Looking for long-distance relationships or connections in specific regions.
Trying to match with someone in a popular tourist destination for potential meetups.
Expanding their social network and meeting new people in unfamiliar locations.
There can be several other reasons why users will need to spoof their location on OkCupid. Nonetheless, the topic of concern is now how to change location on OkCupid. In this section, we're going to discuss the official method to change location of OkCupid.
On the Web
Open the official website of OkCupid.
Log in using your username and password.
Now, access the settings page.
On the App
Open the OkCupid app on your phone.
Go to your profile and locate the edit pen icon positioned below your name.
Tap on the edit pen icon, which will open the editing options. Look for the Current Location section.
Select your desired location from the options provided or manually type in another location to update your profile's location information.
If you cannot find your correct location, you can use the Discover mode on the app. It'll change your location to the correct one so that people nearby can easily find you.
Part 2. How to Spoof Location on OKCupid Easily?
We've discussed several situations why you want to spoof your location on OkCupid, for instance, you don't want your friends and family to find you. Most of the time wonder, "Can you change location on OkCupid?" The answer is yes, you can do it with a GPS location spoofer.
MocPOGO is a standout location spoofing application that surpasses other internet tools. It excels in various scenarios and provides a convenient option for people who want to impress people from another region on a dating website. Compatible with iPhone and Android devices, this tool effortlessly spoofs GPS location. Its remarkable features include GPS movement simulation, multi-device control, and joystick mode. It seamlessly supports location-based games like Pokemon Go, allowing you to play without physically moving. The user-friendly interface ensures a hassle-free experience. Follow these steps to spoof your location and change it on OkCupid using MocPOGO:
MocPOGO
MocPOGO is a professional location changer for various dating apps and location-based games. No jailbreak required and easy to use.
Step 1 To get started, you'll need to download and install MocPOGO onto your computer. Once the installation is complete, open the tool and follow the registration process. Once you've finished registering, just click on the Start button to proceed to the next step.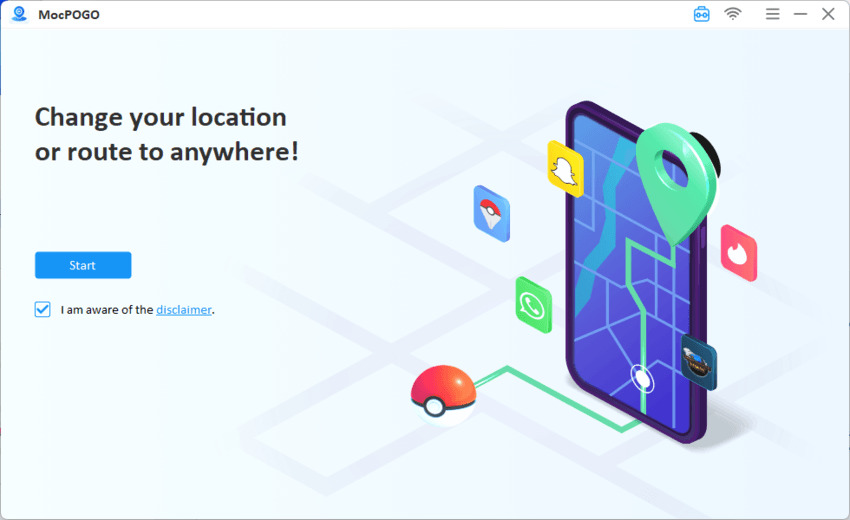 Step 2 Next, you'll have to make a connection between your device and the computer. To ensure a reliable connection, choose your device from the software and connect it using either Wi-Fi or a USB cable.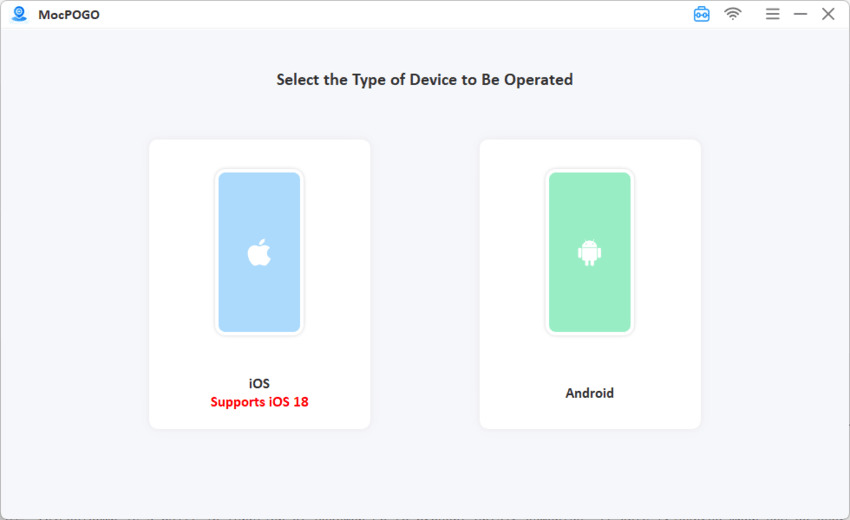 Step 3 Click on the "Teleport Mode" option on the tool. And then, you can change the location by entering the name of the target location or by entering location coordinates in the search box.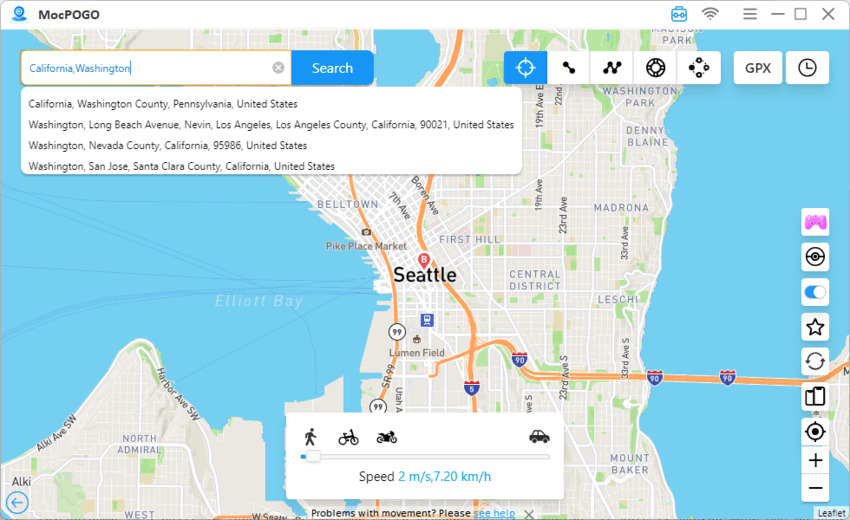 Step 4 You'll now have to click on the "Go" option located on the map. MocPOGO will quickly change your current location with the target location.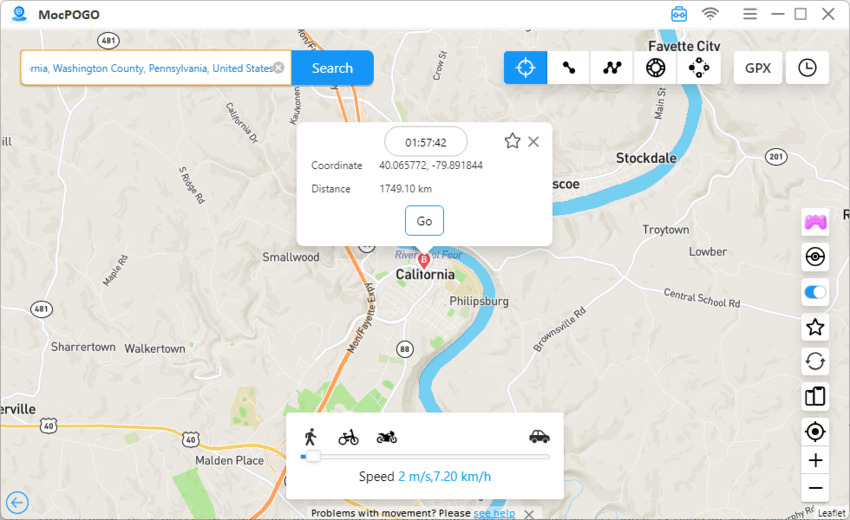 Part 3. How to Hide My Location on OKCupid?
Most people are concerned about their privacy; therefore, they'll perform every action to hide their location. In this section, we'll separately define steps for hiding location on iOS and Android devices. Let's get started with Android first.
On Android Phones:
Log into your phone and navigate to the Settings menu.
Now, select "Apps" from the available options.
Locate OkCupid in the comprehensive list of your installed applications.
Within the app's settings, select "Permissions."
Deny permission and specifically choose to deny access to the location.
On iOS Devices:
Sign in to your phone, go to the settings, and select OkCupid from the menu.
Within the OkCupid settings menu, locate and choose Location Services.

Choose either the "Never" or "Ask Again Next Time" option from the available choices. Remember, without your consent, your location won't be accessible.
If you prefer to be more flexible with sharing your location, select the "Ask Next Time" option. This means that whenever you open OkCupid on your phone, a notification will appear, giving you the choice to disclose your location at that moment.
FAQs
Q1: How do I change the distance on my OkCupid app?
To do an OkCupid change location is very easy, you don't have to master the complex task as it's very easy. You just need to open http://www.okcupid.com/match on your phones or PC's web browser. This will take you to the official website of OkCupid. Now, you'll have to log in using your username and password. Next, click on the drop-down list to view different options of radius. You can select the "5 miles" to get started.
Q2: How do you avoid people you know on OkCupid?
If you want to avoid a particular person(s), you can simply block them. You can block people by tapping the three dots icon at the top of their profile, or by tapping on the icon on the top right when viewing a received message to see a block button pop up. You can view your blocked/unmatched users on the app by tapping on your profile, then on Account Settings.
Q3: Why does OkCupid show me people from other countries?
OkCupid may show you, people, from other countries because the app's algorithm considers various factors when suggesting potential matches, including location preferences, search filters, and user activity. If your search preferences or filters are broad, or if there's a lack of users within your immediate area that match your criteria, OkCupid may expand the search to include individuals from other countries to provide you with more options. In short, an extra good match will be suggested to you irrespective of your preferences.
Summary
OkCupid is a well-known dating app that caters to a diverse range of users seeking various types of connections, including hookups, friendships, and long-term dating. Similar to other dating apps, OkCupid suggests profiles based on user location, typically focusing on people living in or near your geographic location. However, if you want to do OkCupid change location, there are official methods available. Additionally, if you're looking to spoof your location on OkCupid, a third-party – MocPOGO can be used for offering features like GPS movement simulation and multi-device control. The tool is recommended for almost all location spoofing purposes and for playing location-based games.