[Must-Read] How to Get Tinder Gold for Free 2023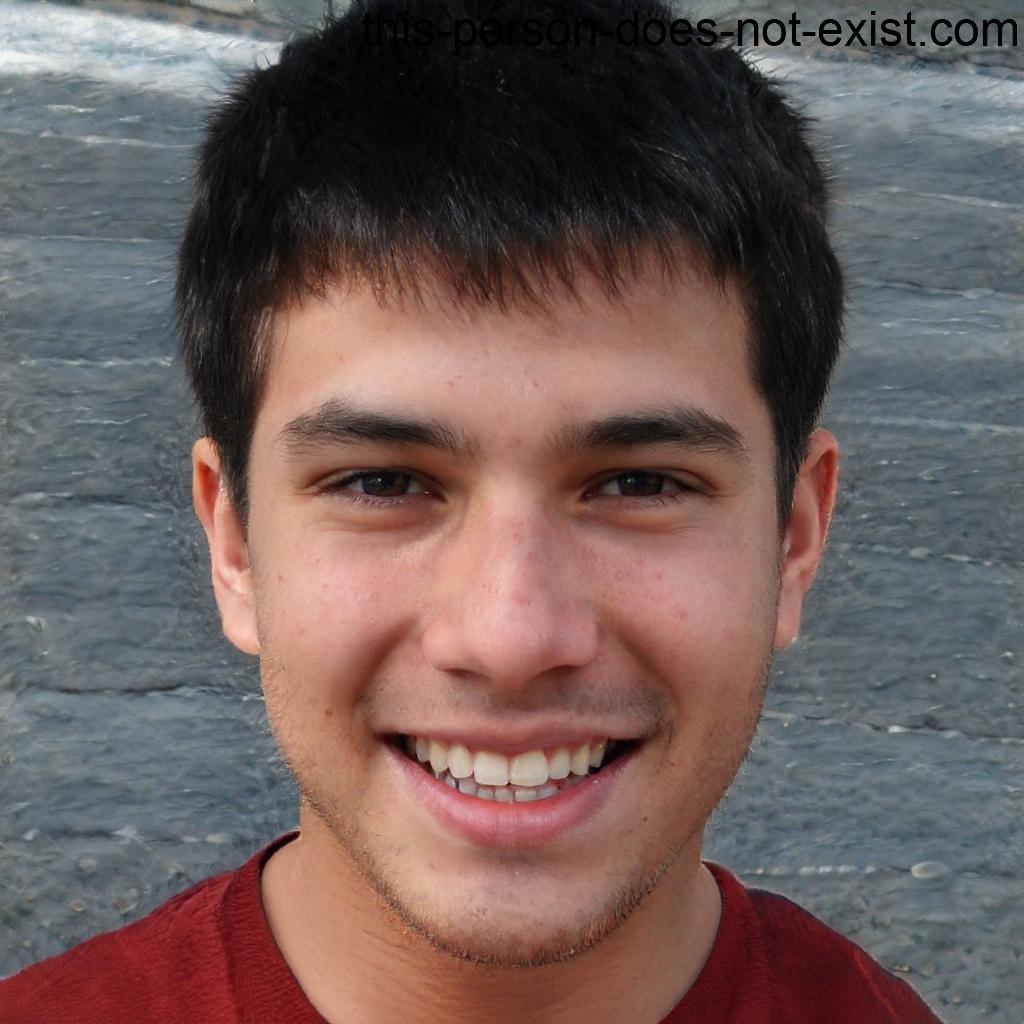 Tim Felton
Tinder has gained immense popularity among all the dating applications, and people are very happy to use it. But the scenario has changed right now, users can avail Tinder Gold which includes unlimited likes, removing restrictions from the number of profiles they can swipe in a day, and allowing them to explore profiles from different countries and cities limitlessness. But unfortunately, Tinder gold is very expensive, and people feel they need to break the bank to get it.
Well, you do not need to feel like you need to break the bank. Here in this guide, we will help you to know about the best options that can help to know how to get tinder gold for free. Without further ado, let's get started!
Part 1. Get a 3-Day Tinder Gold Free Trial
Tinder Gold offers a 3-day trial period as well. In this 3-day trial period, you can easily analyze whether you want to invest in the premium account. But to get access to the gold, it is important for you to mention your bank details. After three days, if you forget to cancel the subscription, the amount will get automatically deducted from your account. Therefore, you need to be sure whether you want to continue with it or not. Also, if you want to know how to get Tinder gold for free with no human verification, this one is best to consider.
The steps to get a 3-day free trial period are as follows:
Step 1: Open your Tinder account and locate the Upgrade to Gold. Click on it.
Step 2: Here, you will find out different plans, and you need to choose the one accordingly. Tinder Gold comes up with three options: you can go for a month, six months, or 12 months; you can choose the plan as per your convenience.
Step 3: After selecting the plan, you will be redirected to the next page and mention your bank details. When you mention your bank details, you are all set to have access to the Tinder gold trial period.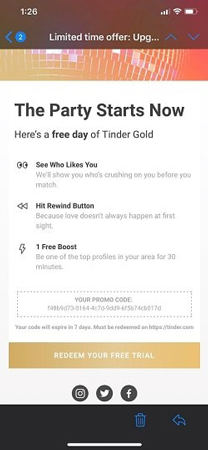 Pricing for Tinder gold:
For Tinder Gold 3 pricing models are available, and these are as follows:
12 months for $12.50 per month.
6 months for $18.83 per month.
One month for $21.99 a month.
Part 2. Get A Tinder Gold Promo Code
These days there are multiple websites available that offer promo codes for various platforms. If you are someone who does not want to engross themselves with unnecessary steps for entering the bank details and then avail of Tinder Gold, you can get a Tinder gold promo code as well from such portals.
Here's how to use the promo code on Tinder Gold are as follows:
Step 1: Visit the online site from where you can get the promo code. You can either visit https://www.couponupto.com/deals/tinder-gold or https://zoutons.com/tinder-coupons.
Step 2: After entering the site, search for Tinder Gold. All the Tinder gold coupon codes will be available here. You need to choose the discount code that goes as per your budget. Now you need to click on "Show code" to see the code.
Step 3: Now click "Tap to copy," and you will get redirected to the Tinder Gold website. On the official website, you need to choose the plan you want to purchase and add it to the shopping cart. Proceed to the checkout page, and on the checkout page, be sure to paste the promo code that you have copied previously from the portal.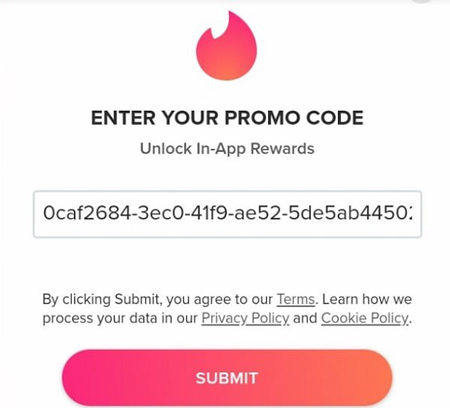 Step 4: When you are done mentioning the promo code, you are all set to move ahead and complete the order. Wait until the credentials get generated.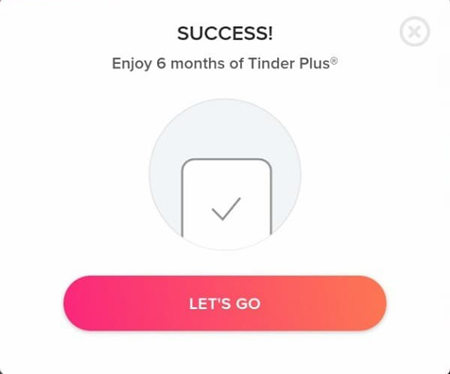 Part 3. Use A Hacked Version of Tinder APK:
Currently, it is quite common to have access to modified versions of all the applications. The same is specifically true for dating applications. The modified versions can be installed on your device for free. In order to get Tinder Gold for free, no human verification is required too when you search for a reliable MOD APK and install it on your device.
But to install the APK version on your device, you need to make some changes. For that, just go to Settings > Security and enable toggle next to "Unknown sources (third-party)".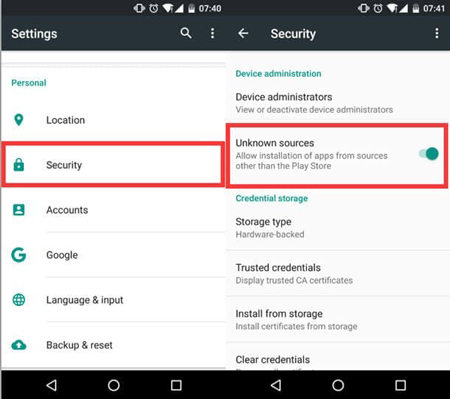 Once done, start searching online to get the MOD APK version for Tinder Gold. Soon as you get it, download the APK file and install it on your device. After the installation has been completed, launch it. You can now enjoy the Tinder Gold version and features for free.
Useless Way: Tinder Subscription ID Generator
You may feel like this is not true, but yes, some third-party applications can generate a subscription ID for your account for Tinder Gold or Plus. But do understand that it is not sure that the services will be reliable and you may also need to do some tasks to acquire the subscription ID.
Step 1: If you are still thinking to go with this option, simply search for such websites, visit them and select the "Tinder Gold" option.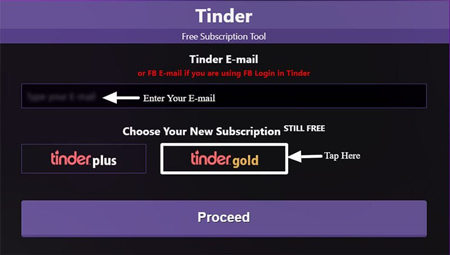 Step 2: Enter the Tinder e-mail ID that has been linked to your account and select the subscription you want. Now you need to proceed to the same page and let the application generate the subscription ID for your account.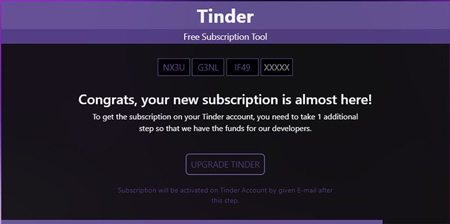 Note:
There might be some tasks that you may need to complete to get the subscription ID.
Tips: How to Meet More People on Tinder
If you are someone who wants to meet new people on Tinder, then spoofing your location is the best option that can help you out. But the question arises how will you be able to do that? If it is so, don't worry because we have the perfect solution for you. For this, you can consider using MocPOGO – Location Changer to spoof the Tinder location. MocPOGO is a location simulating tool that allows you to easily change GPS location on Android and iPhone. Amazing, right? Let's get to know what it can do.
Features to know:
It offers 360-degree adjustment to move in all directions.
It shows you are walking around the plane route, and there will be no need to operate the application simultaneously.
A user will be able to control up to 15 devices at the same time.
This application is helpful in spoofing the location for gaming purposes as well.
There will be no need to jailbreak or route your device using a GPS location spoofer.
Stepwise Tutotrial:
To change the location, you need to use the teleport mode. It will allow you to change the location from A to B in a few seconds. The steps to follow are:
Step 1: Look for the teleport mode icon, as it will allow you to locate your current location.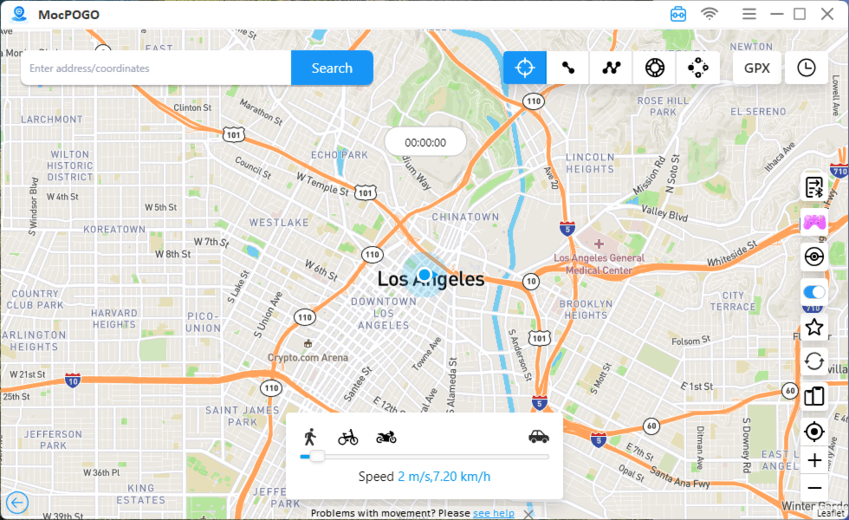 Step 2: Enter the location name or the coordinates in the search box that you wish to set up and hit on the "Search" button.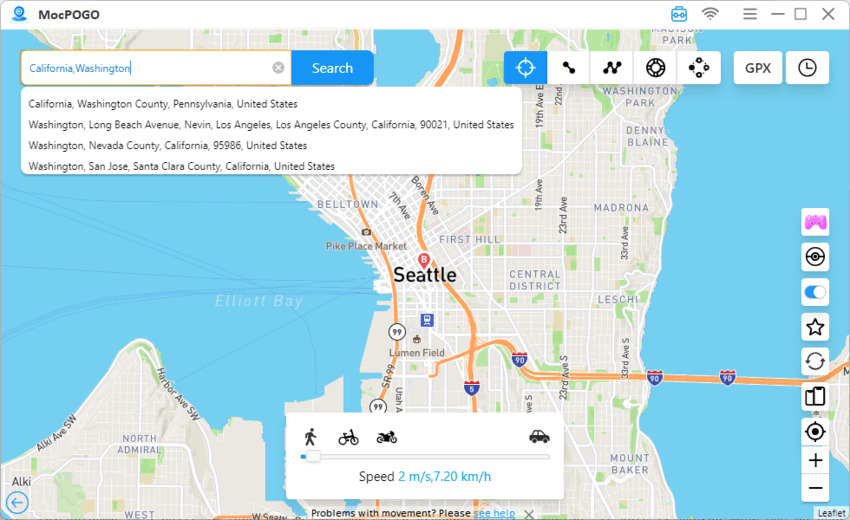 Step 3: The "GO" option will appear on the map. Click on it, and your location will be immediately teleported to the selected location.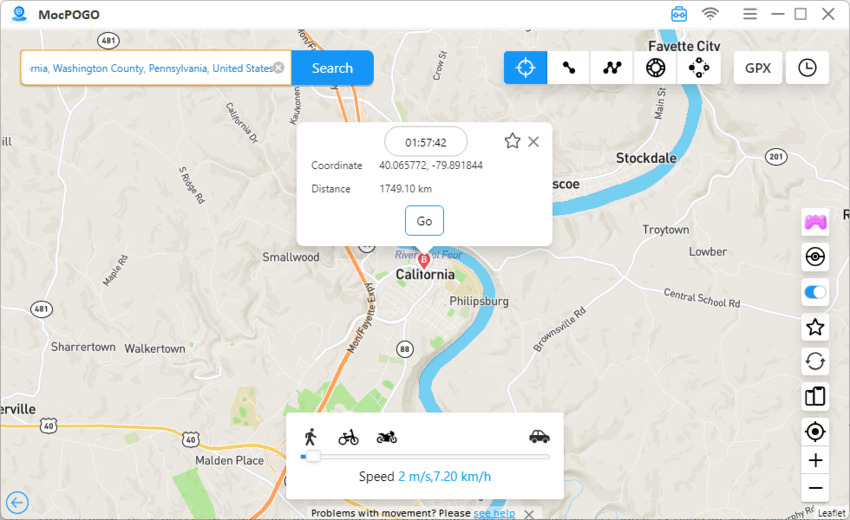 Final Words
In conclusion, using Tinder Gold is fun as it will allow you to have access to multiple features. We are sure after this read, you know how to get free Tinder Gold 2023. But it is advisable to choose the best option for using it. And remember, you can always make use of MocPOGO to effortlessly teleport your location and explore new people around it!