[Free & Paid] How to Change Location on Tinder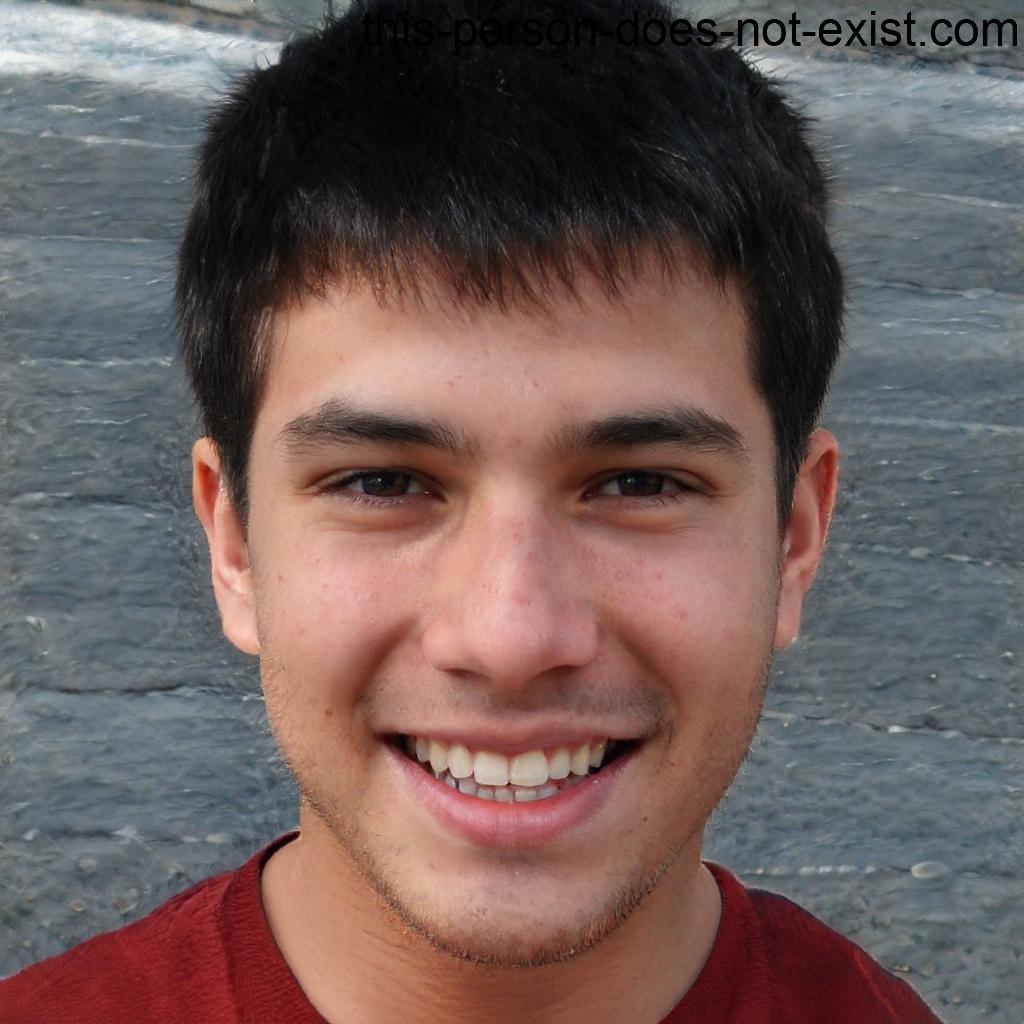 Tim Felton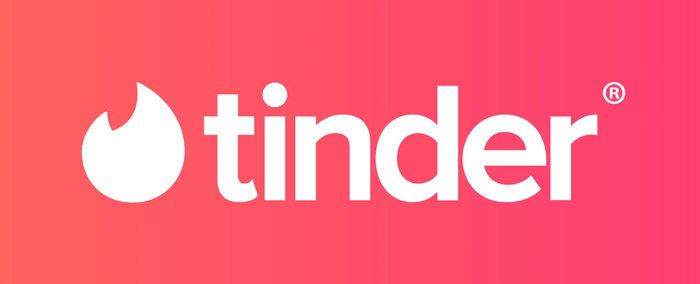 Have you ever felt like you are stuck in an endless cycle of swiping, messaging, and never getting a response on Tinder? Or maybe you just want to change up the dating scene and explore singles from other parts of the country or the world. Either way, changing location on Tinder is a great way to find new matches. But how do you do it? Fortunately, there are both free and paid ways to alter your location depending on your situation. Whereas, the official way to achieve this is by upgrading it to Tinder Plus. Here we will be discussing both ways to change Tinder location.
How to Change Location on Tinder [Paid Way]
Now you can change Tinder location officially with the paid Location Change feature from Tinder. This feature is known as TInder Boost. This innovative feature allows you to switch your profile's location to any city in the world.
Tinder Boost allows you to upgrade features. Pay just $5.99 per boost, or purchase a bundle for even greater savings! Get five boosts for $25 or 10 boosts for $40. With a Tinder Plus monthly subscription, you will get the benefit of one boost every month as well as all the other great features the app has to offer.
To change your location officially on Tinder, first, subscribe to your plan and then change location with the below steps:
Open "Tinder" and then click on the "Profile" icon.
Click on the "Settings" menu.

Scroll down to hit "Location."

Now, choose the new location.
Further, if you do not want to change your Tinder location anymore, you can cancel your Tinder Gold subscription. For this:
Visit Tinder.com and log into your account.
Click on the "Profile" icon.
Hit the "Manage Payment Account" option.
Lastly, click on the "Cancel Subscription" button.
How to Change Tinder Location for Free [2 Ways]
Are you wondering how to change location on Tinder on iPhone without paying a fee? For many users, the current location can be limiting. However, with two simple methods, it is possible to switch locations for free.
Way 1. Using GPS Spoofing App
For iPhone User: Using MocPOGO
Are you an iPhone user and looking to change Tinder location for free? Look no further – MocPOGO has you covered. This handy tool allows you to virtually relocate to any place in the world without having to leave the comfort of your home. With MocPOGO, changing your Tinder location has become much easier. You can easily and conveniently use the tool without even having any technical knowledge. So why not give it a try today? It's free, fast, and easy. But remember that the free trial of the tool only allows the user to change the location twice.
MocPOGO
MocPOGO is a location changer that helps you spoof the location on all dating apps.
How to change Tinder location with MocPOGO:
Step 1 Install MocPOGO on your computer, connect your device via WiFi. Hit the "Teleport Mode" icon and it will locate your current location.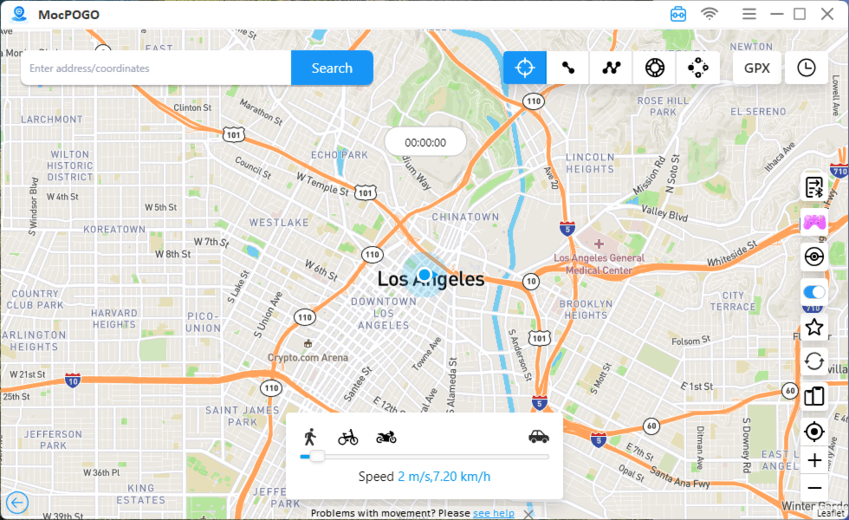 Step 2 In the search box, type the location or enter coordinates. Click on "Search" to select the location.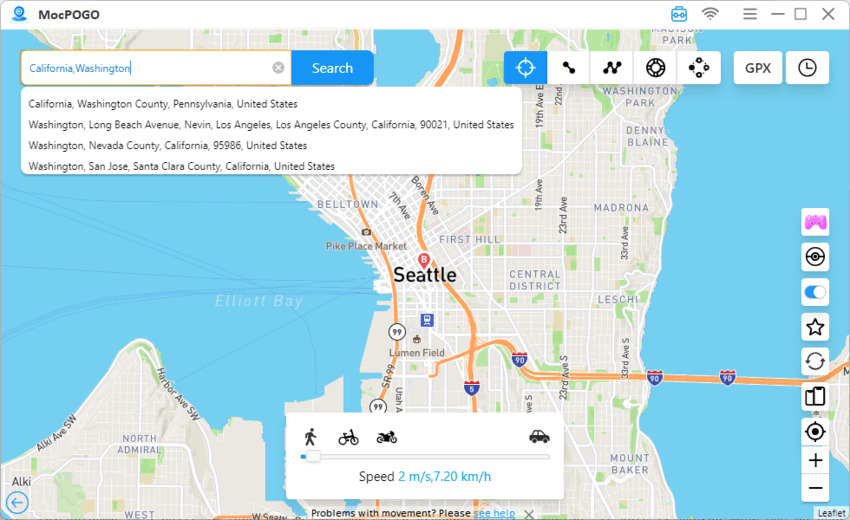 Step 3: There, you will find the "GO" option on the map. Tap on that option and your location will be successfully teleported.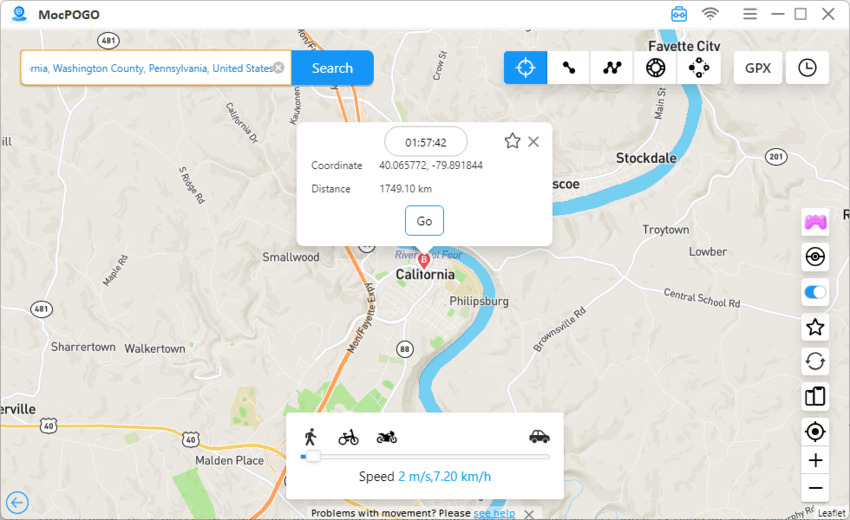 For Android User: Fake GPS location app
Now you may wonder, can you change your location on tinder with just an app from play store? The answer is yes. Fake GPS location app is a popular app that can help you change Tinder location. Let's understand how to make use of it.
Step 1: Search for a fake GPS app on Google Play Store and download it.
Step 2: From the "Settings" menu of your phone, navigate through the "Developer Options".
Step 3: A setting of "Allow mock locations" will appear on the screen. Allow it.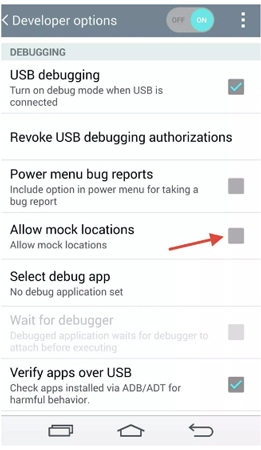 Step 4: Hit the option of "Select mock location app", then click on the fake GPS app.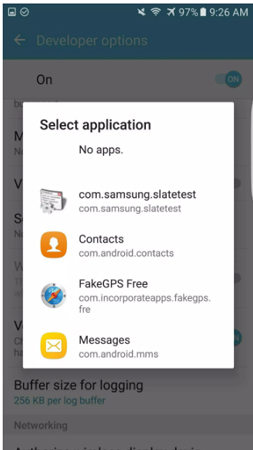 Step 5: Lastly, open the app and search for the desired location. Hit "Play" button and you're done. You will find yourself in the new location.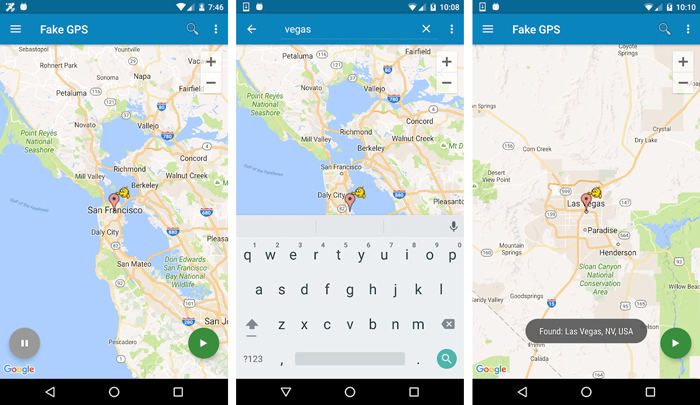 Way 2. Changing Facebook Location
In case the user logs into Tinder through Facebook, changing their Facebook location is a great way for them. By changing your Facebook location, your Tinder location would automatically change. The steps involved in the process are:
Step 1: Tap on the "3 horizontal bars" displayed in the upper right corner.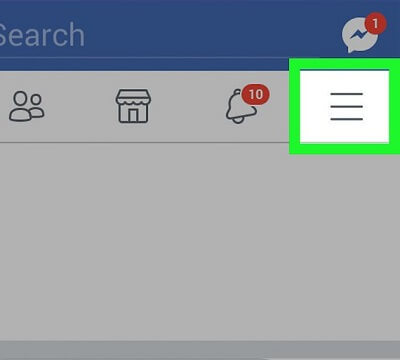 Step 2: Next, click on the "About me" section. Then hit on "Edit Current City" section.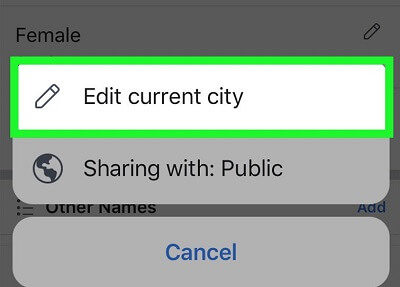 Step 3: In the "Current Ciity section", add a new place in order to change the location.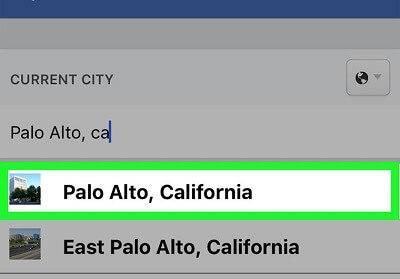 Step 4: After that, hit the "Save" button.
But there are some cons of using this method to change Tinder location, such as:
Whenever you change the location, your Facebook friends will get a notification.
Facebook might suspend your account if they suspect some spoofing activity in your account.
Also Know: Can You Change Your Location on Tinder via VPN
Due to privacy restrictions and a strict verification process, users are not allowed to change their location via VPN. Now, you might confuse VPN with GPS spoofers. So, let's understand the difference between the two.
VPNs and GPS spoofers are both tools used to help protect your privacy online. A VPN, or virtual private network, is a secure network connection that encrypts all data sent and received over the internet while hiding your IP address. This ensures that all of your online activity remains anonymous and secure. On the other hand, a GPS spoofer is used to change your device location by providing fake information about where you are located. This type of technology can be used to bypass geo-blocking restrictions or to access content not available in certain countries. While both technologies offer privacy benefits, it is important to remember that VPNs offer more robust security that GPS spoofers don't provide.
FAQs
Q1: How do I hide my location on Tinder?
Unfortunately, Tinder does not provide the option to hide your location. This location-based application relies on geographic information and distance to deliver potential matches. If you choose to enable GPS, Tinder will use your phone's current coordinates. Alternatively, if GPS is switched off, the app will access available cellular data instead.
Q2: What happens if you change your location on Tinder?
Changing your location on Tinder can be an invaluable tool for expanding your match potential. By doing so, you will expand the pool of people who have access to your profile. Further, you will also receive more matches than before as your profile receives a surge in visibility. So don't miss out on the opportunity to upgrade your dating experience.
Final Words
Changing your location on Tinder can give you access to more potential matches, or allow you to connect with people near you. Whether you opt for a free or paid solution, you can make the most of this feature and gain an edge in the dating game. MocPOGO – Location Changer is the best option if you are looking for a best tool to change your location on Tinder. Finding a new connection has never been easier: but our guide might have made it a little easier for you. So why wait — unlock the world of Tinder today and take your search for romance to new heights?