2023 How to Change Location on Hily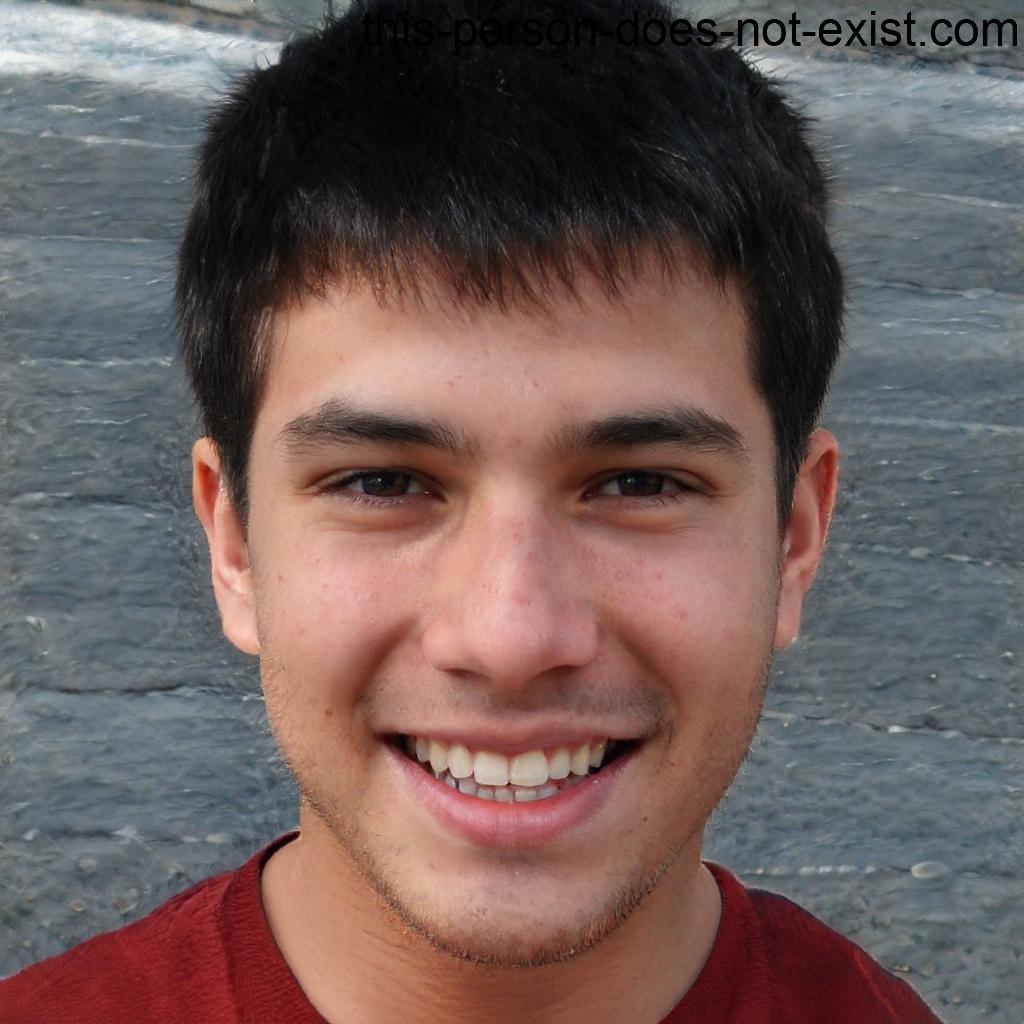 Tim Felton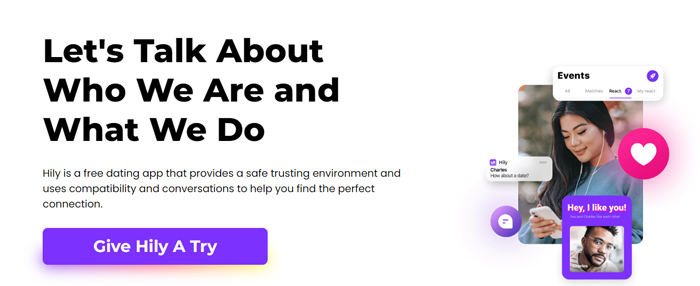 When it comes to online dating websites, we can't ignore Hily – one of the best and most reliable dating destinations for adults. Like other apps, Hily changes the location based on the geodata that your phone shares with the app. Nonetheless, the app brings in people from different regions. The app offers extensive feature support to help users easily find their best match. Most of the time, people don't find their best match in their current location. Therefore, they'll have to change their location to connect with people from different demographics.
In this blog, we're going to discuss different methods on how to change location on Hily. We'll discuss different methods, including official ones, to help you spoof location on the app. Most of the methods below work perfectly; however, if you cannot perform your desired operations with them, we're also the best alternative to offer.
How Does Hily Track Your Location?
Hily is a popular dating app that tracks your location using various methods to provide relevant matches and location-based features. When you use Hily, the app typically requests access to your device's location services, such as GPS, Wi-Fi, and cellular network data. By granting permission, Hily can gather information about your precise or approximate location.
Hily uses your location data to enhance the user experience in several ways. Firstly, it helps the app suggest potential matches who are geographically closer to you, increasing the likelihood of finding someone compatible nearby. Location tracking also enables features like "Nearby," where you can discover and connect with users in your vicinity.
The app may also use your location information to improve its algorithms and provide more accurate recommendations based on the demographics and preferences of users in your area. This helps Hily tailor its suggestions and increase the chances of meaningful matches.
How to Change Location on Hily in Settings?
Hily tracks your location with your permission; therefore, you may also want to know how to change your location on Hily. Fortunately, the online dating app provides an official method to perform Hily change location operations.
For iPhone Users:
Sign in to your Hily account.
Locate and tap on the person icon positioned at the bottom right of the screen.
Next, select the menu option situated at the top right corner.
Scroll down the menu until you reach the Privacy and Settings page.
Next, you'll have to click on the General Settings.
Tap on the Location option and then enter a new location to continue.
Tap on the "Done" button to finish.
For Android Users
From your device's home screen, open Settings.
Select Apps.
Scroll through the list of apps to find Hily.
Tap on the app and then select Permissions.
Now, look for the Location option and tap on it.
Choose one of the available options: Allow only while using the app, Ask every time, or Don't allow.
How to Spoof Location on Hily to Prevent Being Tracked?
Hily is an intelligent dating app that tracks your location all the time. It's worth noting that the app even tracks or guesses your location when your Location Services are turned off. It estimates users' location by tracking their check-ins, events, and information about their internet connection. Keeping this in mind, location spoofing is necessary for all users concerned about their privacy. For this purpose, you'll need the services of some third-party software. In our case, we mostly recommend using MocPOGO – Location Changer.
MocPOGO is also widely used by people to spoof their location on the online dating application to find the best partner for them. Furthermore, the software is best suited for location-based games such as Pokemon Go. A wide range of features can help users quickly change locations. The following easy steps will help you know how to change location on Hily:
Step 1 Install and launch the MocPOGO on your computer. Click on the Start button to continue to the next step.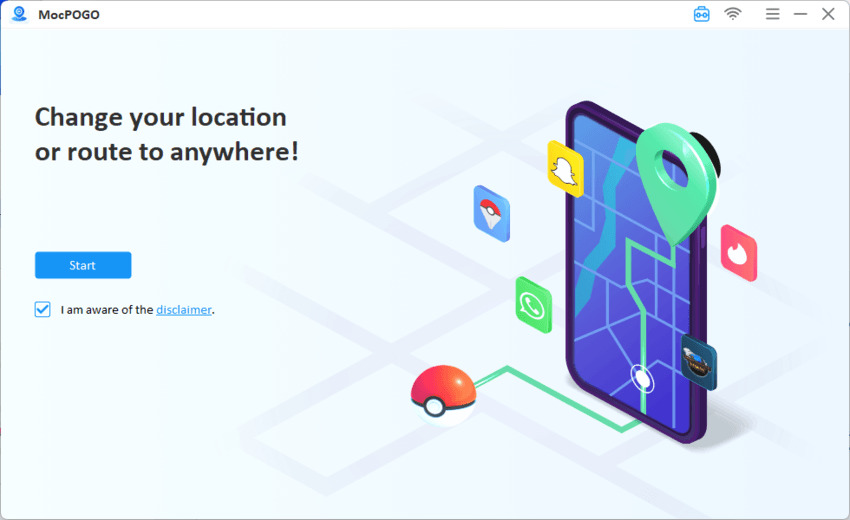 Step 2 You'll have to connect your device to the computer to do location spoofing. Once connected, click on the "Teleport Mode" option on the tool. By clicking on the option, you can see your current location on the map.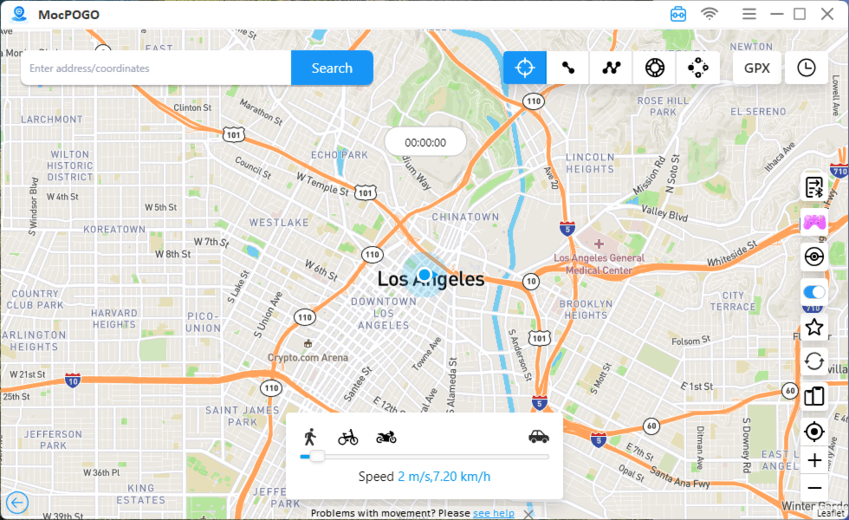 Step 3 Enter location coordinates or the name of the location where you want to teleport to. The Search button will display the preferred location before you.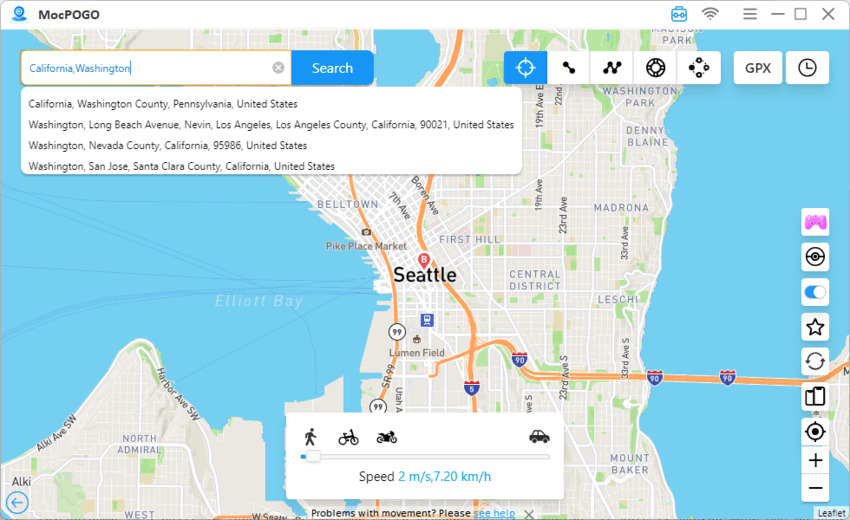 Step 4 In the final step, you'll need to tap the "Go" button. This will change your current location with your entered location in the search bar.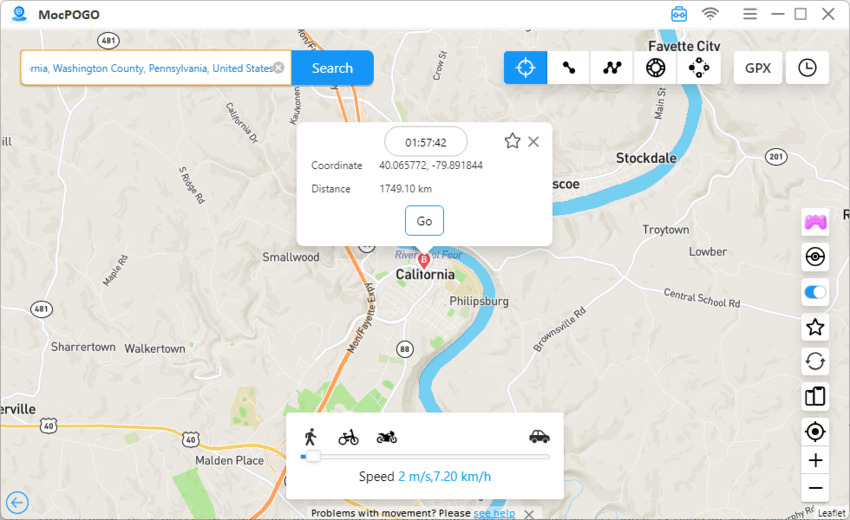 Also Know: Can You Use VPN to Change Hily Location?
Yes, you may be able to use a VPN to change your location on Hily. A VPN allows you to connect to servers located in different regions, which can make it appear that you are browsing from a different location than you are. Using a VPN service and connecting to a server in a particular location, you can mask your true location and potentially access Hily as if you were in that particular region.
However, it's important to note that using a VPN to change your location on Hily or any other app may violate the platform's terms of service. In addition, Hily and similar dating apps may have measures in place to detect and prevent the use of VPNs or proxy servers. It's a good idea to familiarize yourself with Hily's policies and guidelines before attempting to use a VPN to change your location. The following steps will elaborate on how to change your location on Hily:
Step 1. Open the Hily official website using a web browser on your computer.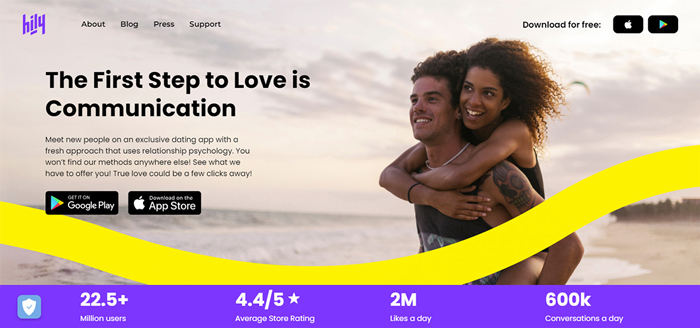 Step 2. Sign up or log in using your registered username and password.
Step 3. Next, you'll need to download and install the VPN app on your computer. You can choose whichever VPN you like. Now, you need to setup VPN before using it on your PC.
Step 4. You can use the VPN app to make a connection between your computer and VPN server in your country or nearby. The location on VPN must be the one from where you want to access Hily.
Step 5. Now, open Hily in a web browser. Log in using your registered username/password and start using your favorite dating app.
Summary
Hily is a popular dating app that tracks users' locations using geospatial data. This blog discusses methods of changing your location on Hily, including official steps and the use of MocPOGO location spoofing software. We've also discussed that you can use a VPN to change locations, but it is always good to be careful due to possible violations of Hily's terms of service. The blog provides steps for iPhone and Android users to change their location settings on Hily, emphasizing the importance of privacy and user preferences in finding suitable matches. MocPOGO – Location Changer is a better choice among official methods as users don't have to master technical expertise for location spoofing.