How to Change Location on Coffee Meets Bagel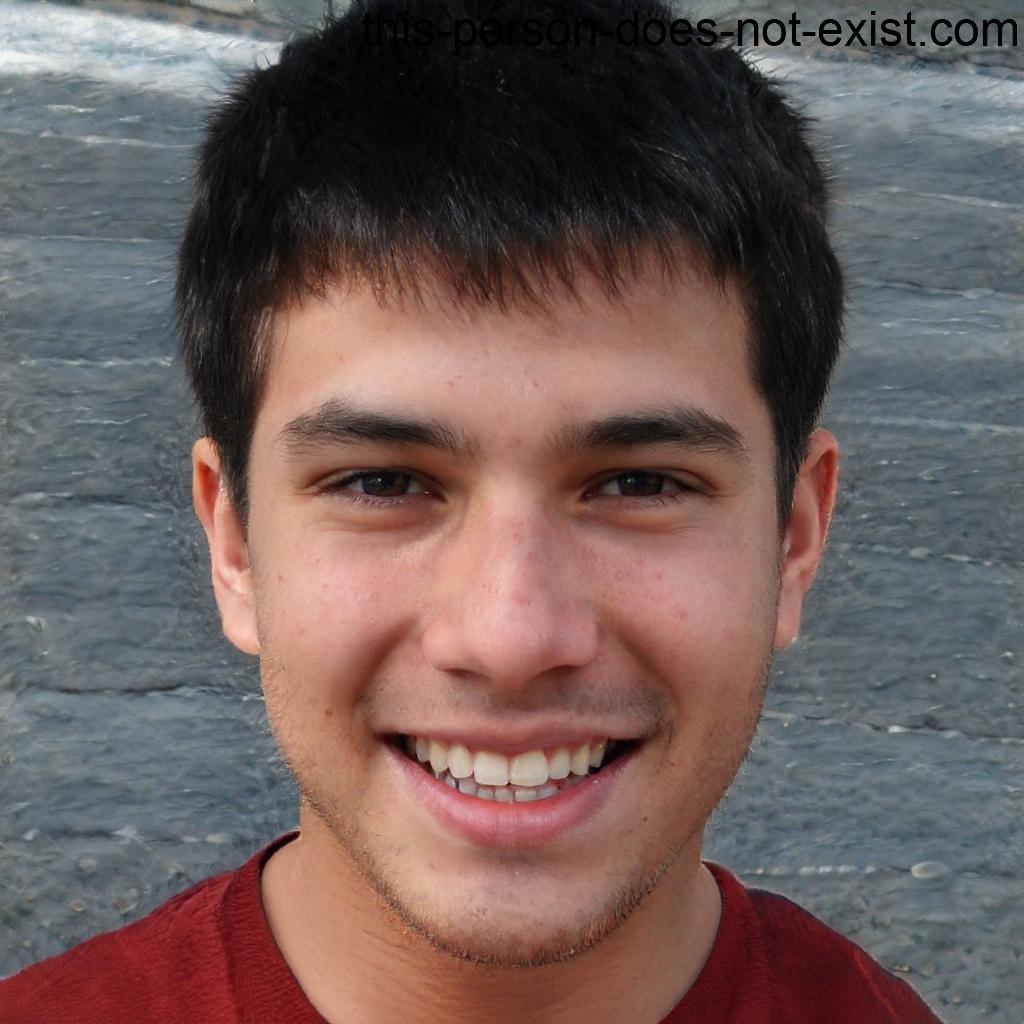 Tim Felton
If you have been using CMB for a while, you will find it difficult to meet new people in the software if you don't go to new places. Because of this, many users search on google how to change location on Coffee Meets Bagel. To help you get through this, we will show you some useful ways to help you meet more people and thus increase your chances to get love.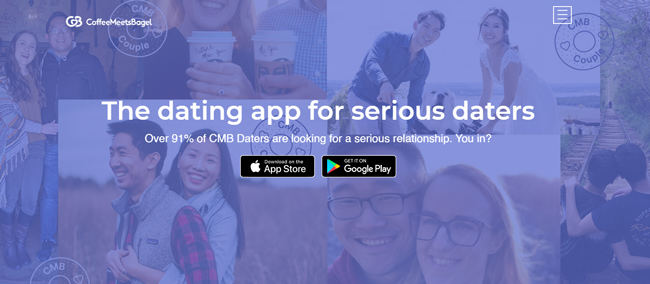 Part 1. Does Coffee Meets Bagel Based on Location?
Most dating apps are country or area restricted; therefore, people living in that area can use that website or app. For this purpose, they'll have to consult a location spoofer. Fortunately, Coffee Meets Bagel is not based on location, nor it's an area-restricted dating app. This means this dating app is for you if you're from a third-world country and have enough finances to relocate to your partner or help your partner in relocation. There is no restriction on its use for anybody living outside the app's geographic area.
Part 2. How to Change Location on Coffee Meets Bagel?
This is an important section for you if you're looking for methods on how to change the location on Coffee Meets Bagels. We're going to discuss official methods to change CMB location on both Android and iOS apps.
2.1 For iOS User
This section is specifically for iOS users who want to change their location on the iOS version of the app:
Open the app on your phone.
Tap on your profile icon located in the top left corner of the screen.
Tap on your profile picture. Now, tap on the Update Your Profile option at the bottom.
Now, select the Details tab and then tap on your location.
In the final step, you'll need to update your location and tap Continue to finalize.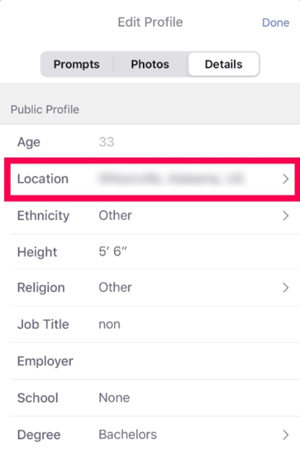 2.2 For Android User
This section will help Android users to know how to change the location on Coffee Meets Bagels:
Android app users will have to open the app first and then tap on the Profile icon located at the top left corner.
On the bottom right corner of the screen, you'll be able to see the Edit option presented by the pencil icon.
Now, tap on the location, type your new location, and hit the Continue button to do the Coffee Meets Bagel change location.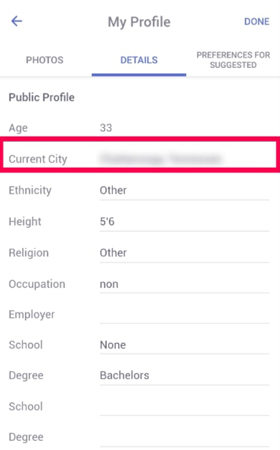 Also Know: Which Is Better Tinder or Coffee Meets Bagel?
Tinder and Coffee Meets Bagel are both popular dating apps, but they have different features and approaches. Both dating applications are equipped with the best features to entertain their respective users. In this section, we'll compare both dating apps by separately defining their features and pros and cons. However, one you might not be aware of is that you need to pay to change location on Tinder. Let's get started with the comparison now:
Tinder
Features:
Swipe-based matching: Tinder allows users to swipe right if they're interested in someone or left if they're not. If both users swipe right, it's a match, and they can start messaging.
Large user base: Tinder has a massive user base, making it more likely to find potential matches in your area.
Geolocation-based matching: The app uses your location to show you profiles of users near you.
Messaging: Once there's a match, users can chat within the app.
Pros
Tinder's interface is straightforward, making it easy to use for most people.
There is a high chance of finding someone compatible.
The swiping feature allows for rapid matching and potential connections.
Cons
Superficial focus.
Limited profile information.
Higher potential for casual encounters.
Coffee Meets Bagel
Features:
Curated matches: Instead of allowing users to freely browse profiles, Coffee Meets Bagel delivers a limited number of "bagels" (potential matches) daily, chosen based on their algorithm.
Focus on quality over quantity: Coffee Meets Bagel aims to provide more meaningful connections by emphasizing quality matches rather than overwhelming users with options.
In-app icebreakers: The app provides conversation starters to help users initiate meaningful conversations.
Women have control: On Coffee Meets Bagel, women have more control over the dating process, as they receive curated matches and have the option to start a conversation.
Pros
Quality and compatible matches.
Reduced overwhelm.
Female empowerment.
Cons
Limited matches.
Less emphasis on physical appearance.
Potentially slower pace.
Tips: How to Spoof Location on Location-Based Dating Apps?
With numerous internet tools falling short of expectations, MocPOGO – Location Changer stands out as a reliable and top-notch location spoofing application. It excels in most scenarios and is a reliable option for online dating app users. Compatible with both iPhone and Android devices, this tool allows you to spoof GPS location effortlessly. The user-friendly interface ensures a hassle-free experience. Follow these steps to spoof your location using this how-to change location on Coffee Meets Bagel:
Step 1. To begin, download and install MocPOGO on your computer. Once installed, launch the tool and proceed to register. After completing the registration process, simply click the Start button to continue to the next step.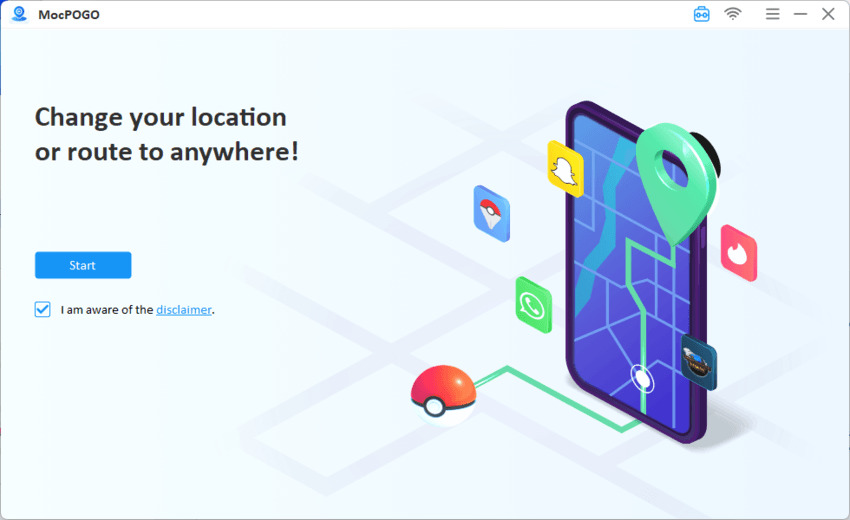 Step 2. Now, you need to connect your device to the computer. Next, navigate to the "Teleport Mode" option and click on it. This will display your current location on the map.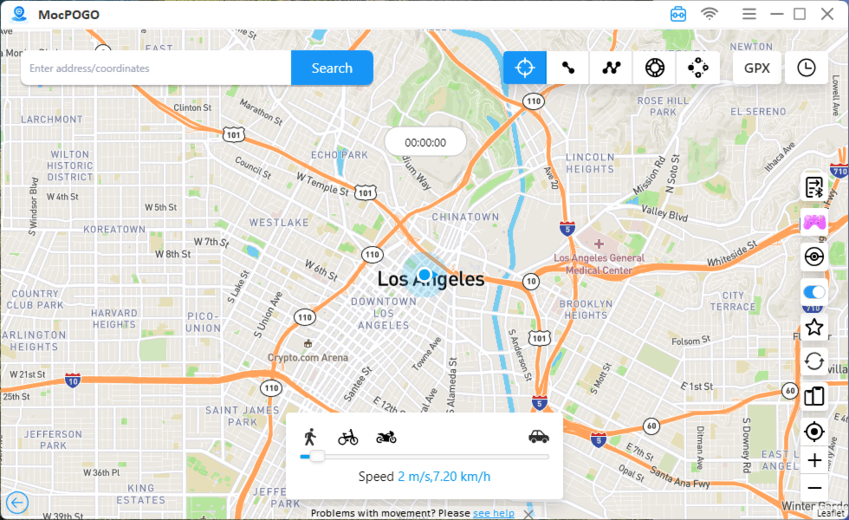 Step 3. If the map displays an inaccurate location, simply input either the coordinates or the name of the desired location into the search box. Then, click on the "Search" button to select your preferred location.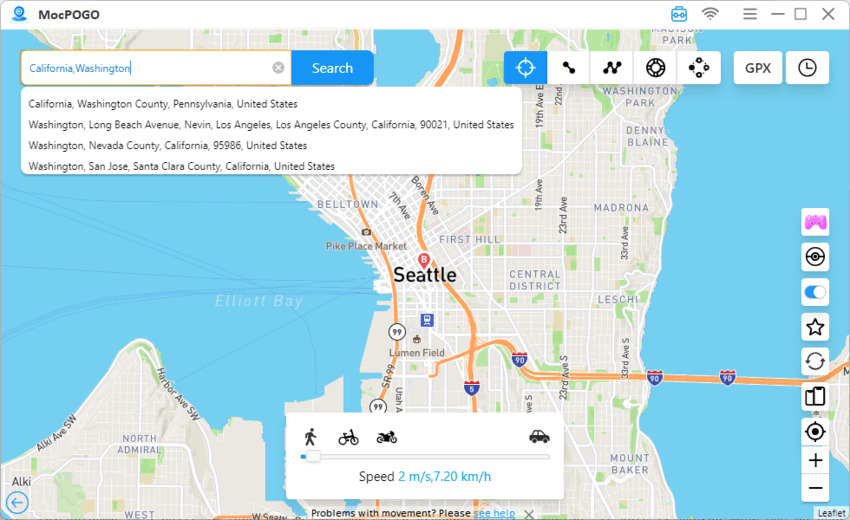 Step 4. On the map, you will find the "GO" option. Simply click on it, and you will be instantly teleported to the exact location.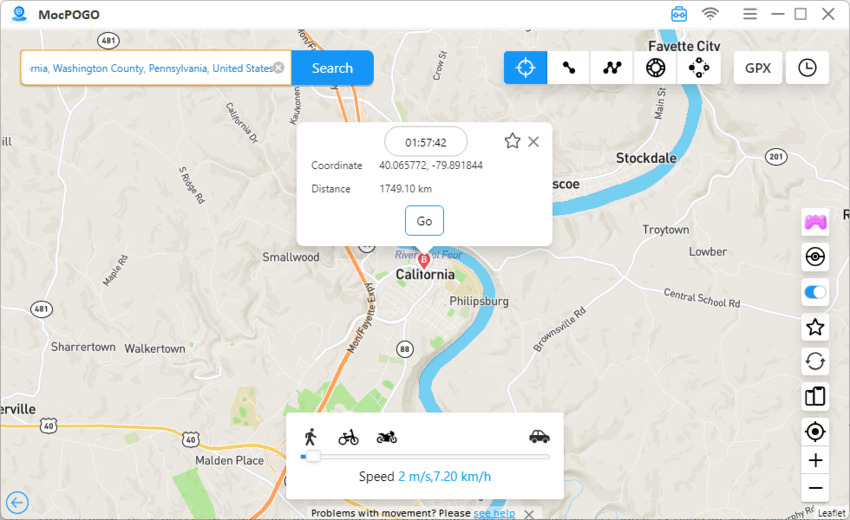 FAQs
Q1: Can you find someone on Coffee Meets Bagel?
Coffee Meets Bagel is one of the most anticipated dating applications available online. The dating app has helped countless people in finding their best partner. There are high chances of someone finding a reliable person. In any case, if you're unable to find your preferred partner, you need to change filters.
Q2: What is the average age for Coffee Meets Bagel?
The primary user base of Coffee Meets Bagel falls within the 30-49 age range, with approximately 36% of users being 29 years old or younger, similar to Hinge's target audience.
Q3: What happens when you delete the Coffee Meets Bagel?
Deleting your account on Coffee Meets Bagel is a permanent action that erases all your profile contents, including photos, personal information, chat history, and beans. Once deleted, past and current connections won't have access to your profile or chat with you. It's essential to consider this irreversible action before proceeding.
Summary
Online dating apps have gained a lot of popularity as people prefer to stay at home while someone best for them. Most dating apps require people to set a location to connect with people in that area. Therefore, the need to change locations to find potential partners becomes a necessity for them. This blog is about Coffee Meets Bagel change location, exploring methods and the effectiveness of third-party tools like MocPOGO for spoofing locations. The blog also includes steps to change Coffee Meets Bagel locations for iOS and Android users. It compares Tinder and Coffee Meets Bagel, highlighting their features and pros and cons. Lastly, it provides tips on using MocPOGO as a location spoofing tool for location-based dating apps like Coffee Meets Bagel.