[2023] Top 3 Pokemon GO Spoofers for PC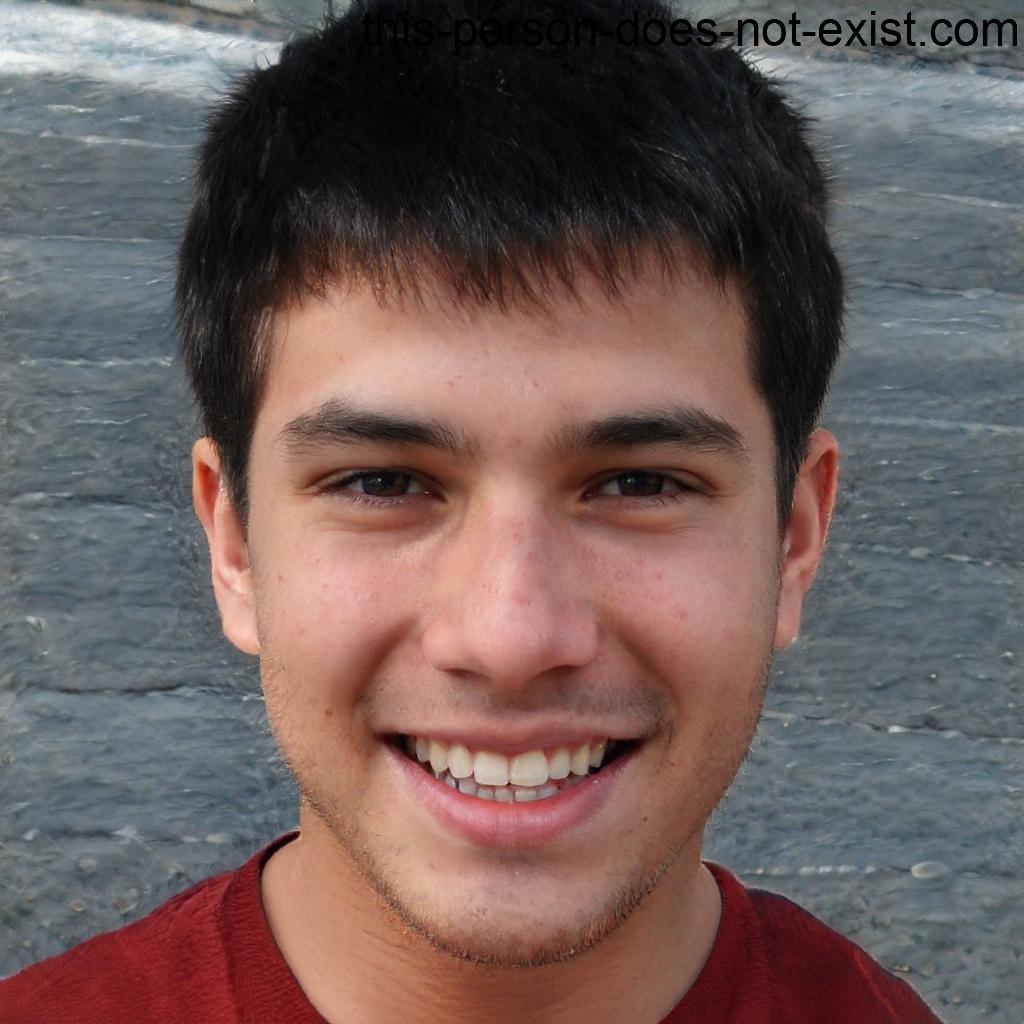 Tim Felton
A user recently asked about the spoofing software; here is what is posted on Reddit:
Looks like all except jailbroken options risk banning. The feel I get from this subreddit is that external spoofing is safer. What PC spoofing software do you use to spoof your iOS location?
Pokemon Go Spoofer PC works well for PC. The only thing that you need is to try the best one according to your requirement. For Instance, MocPOGO is one of the best location spoofer tools for Pokemon Go fans worldwide. This blog is meant to provide the most relevant information about tools that can help you easily play your favorite game. We will discuss in detail how this tool can help to fulfill your required operations within a few easy steps.
Part 1. Is There A Free Pokemon Go Spoofer for PC?
Nothing on the internet today is free. In this case, there is no free Pokemon Go PC spoofer. However, there is always good news for our readers. Although MocPOGO is a paid premium tool, it does provide a free trial. You can use this tool for free in a few times. What's more, it's worth mentioning that MocPOGO is the lowest priced Pokemon Go spoofer for PC. Only charge for $9.95. Although BlueStack is free to use but you have to pay other GPS spoofer app which charges more than $10 and ThinkSky iTools is much expesive, $34.95. You can choose the tool according to your situation.
Part 2. What Is The Best Pokemon Go Spoofer for PC?
Because there are so many tools available on the internet, there is a good chance that the majority of them will fail to meet your expectations. With this in mind, MocPOGO is one of the best and most dependable location spoofing applications that works in the majority of cases. You can use the website to download Pokemon Go Spoofer PC. This app can impersonate a GPS location on iPhone and Android devices.
The best part is that you can simulate GPS movement using various features like multiple device control and GPS joystick mode. Almost all location-based games benefit from the tool. You can use this tool to play Pokemon Go without having to walk. There is an easy-to-use interface to assist you in completing the required task. Using this Pokemon Go location spoofer PC, you can spoof your location as follows:
MocPOGO
MocPOGO aims to provide users with the most professional technology to solve the needs of positioning problems of iOS and Android devices kalna.
Step 1 Download and install the MocPOGO on your computer. Now, launch the software and you need to click on the Start button to continue to the next step.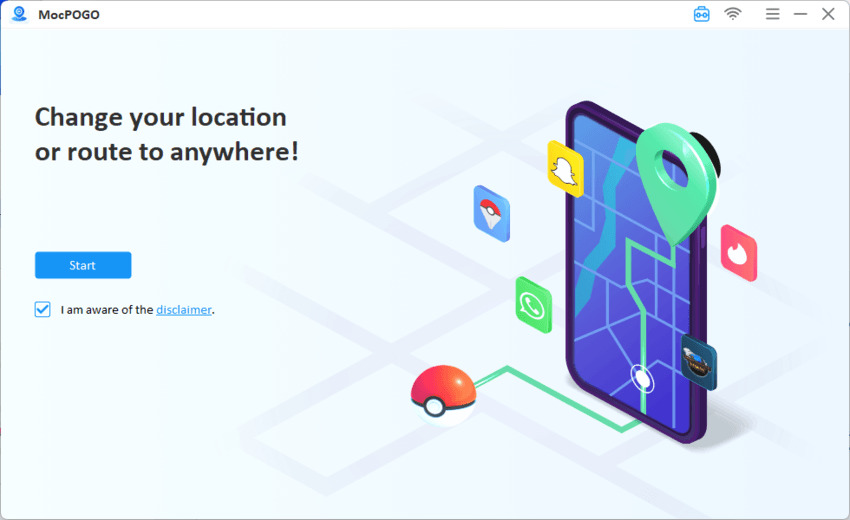 Step 2 You need to connect your device to the computer by selecting your device on the software. Use Wi-Fi or USB cable to connect your device to the computer.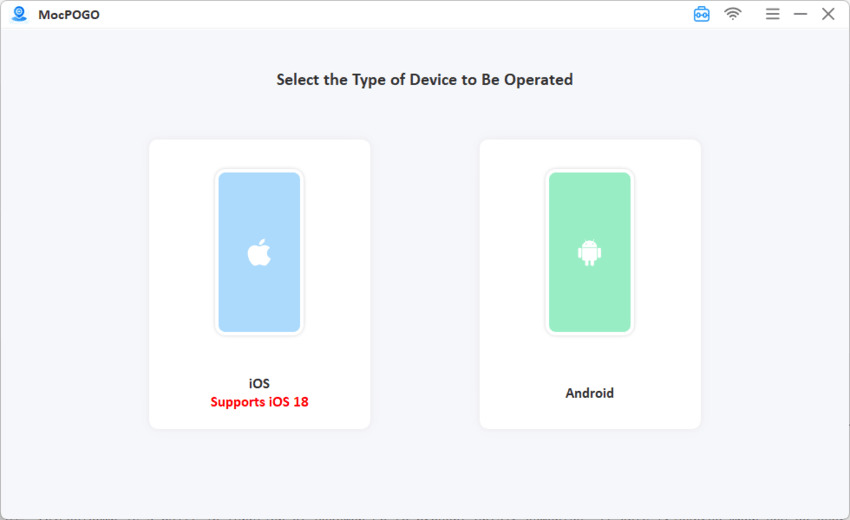 Step 3 After enabling the Developer Mode or USB debugging, you need to click on the "Teleport Mode" option. This will show your current location on the map.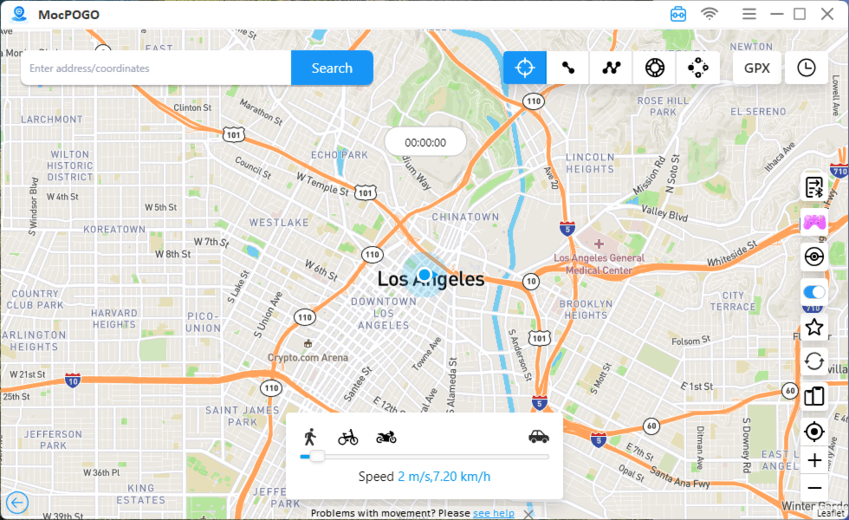 Step 4 If the map shows an incorrect location, enter either coordinates or location name in the search box. Next, tap on the "Search" button to select the preferred location.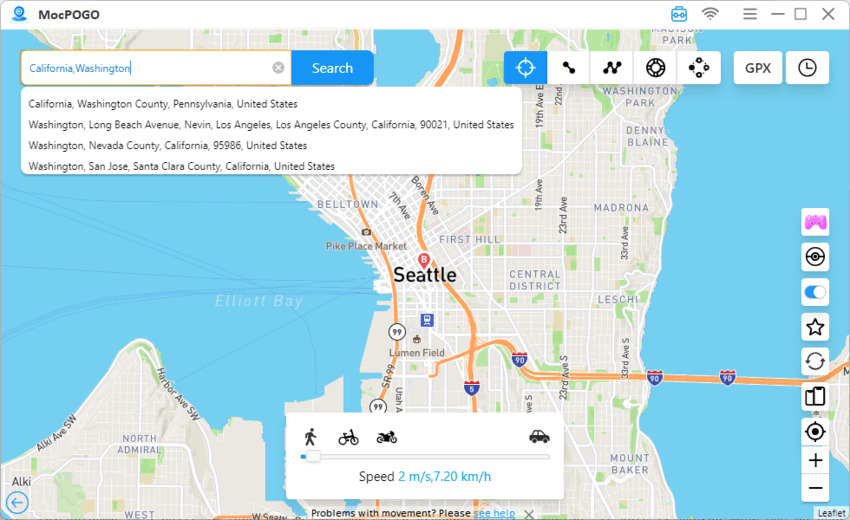 Step 5 You'll see the "GO" option on the map. Click on it to teleport to the exact location.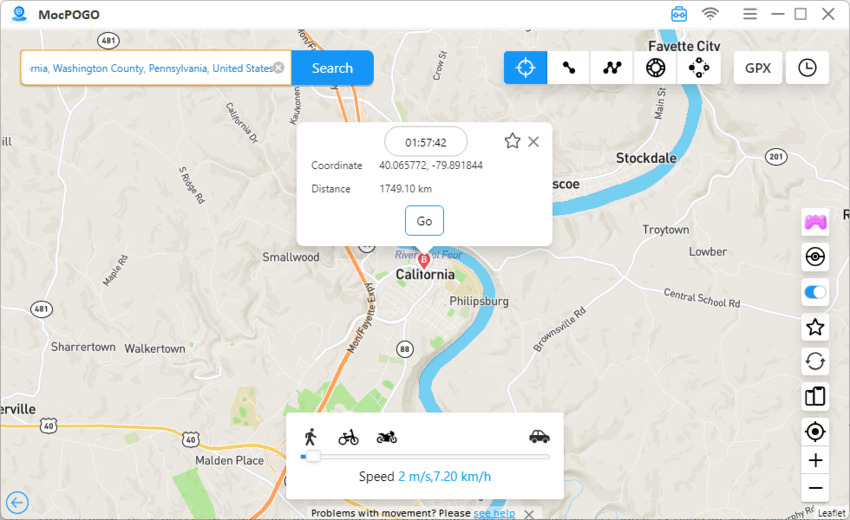 Part 3. Other 2 Pokemon Go Spoofers for PC
If you're looking for the best alternative to the MocPOGO, you should know that there is no such thing as a best alternative, only a good one. BlueStacks and ThinkSky iTools are viable alternatives, but they fall short of MocPOGO's functionality. BlueStacks requires Android mock locations and has complicated software processes. ThinkSky iTools, on the other hand, has far fewer features. If you still want to use these tools, let's go through them one by one.
How to use BlueStacks?
Step 1: Get BlueStacks from the official website and install it. After downloading the app, double-click it to begin the installation process. Click the "Install Now" button in the installation wizard. Launch the tool once the installation is complete.
Step 2: On the tool, click the Google Play Store button and sign in to download the Pokemon Go Spoofer PC.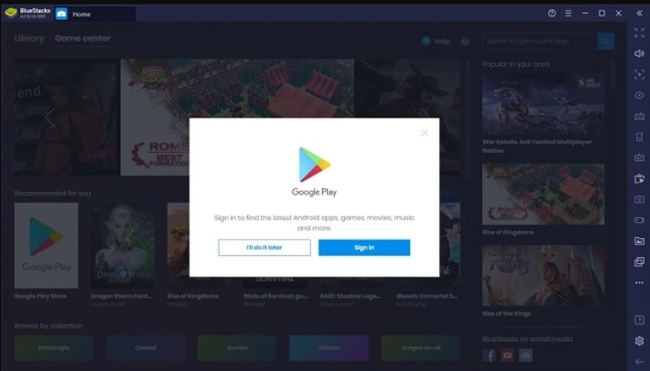 Step 3: Once you've completed the account setup, you'll be able to download any application you want. Download the Pokemon Go game from the Google Play Store by searching for it.
Step 4: Open BlueStacks and install the game. Launch the app once the installation is complete.
Step 5: Use BlueStacks to download a phony GPS app. To play your favorite game, you'll need that app.
How to use ThinkSky iTools?
Step 1. Download and install the latest version of ThinkSky iTools on your computer. Launch the tool on your computer.
Step 2. Connect your smartphone to the computer. You'll have to use a USB cable for connection purposes.
Step 3. After successfully connecting your device, you can see the following interface on the tool.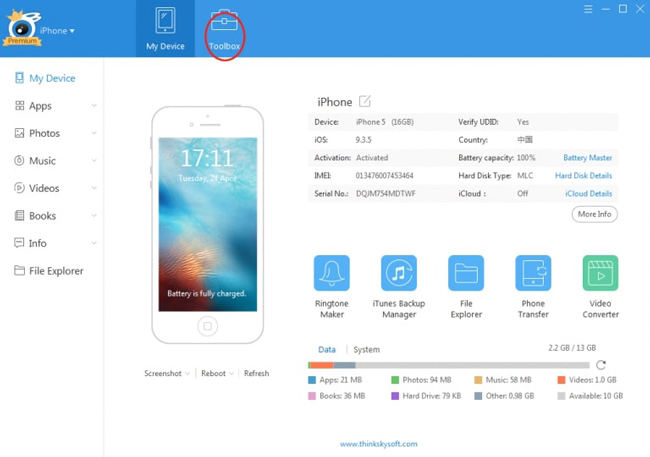 Step 4. Click on the "Toolbox" option available on the menu bar. Afterward, you'll be able to see the "virtual location" option.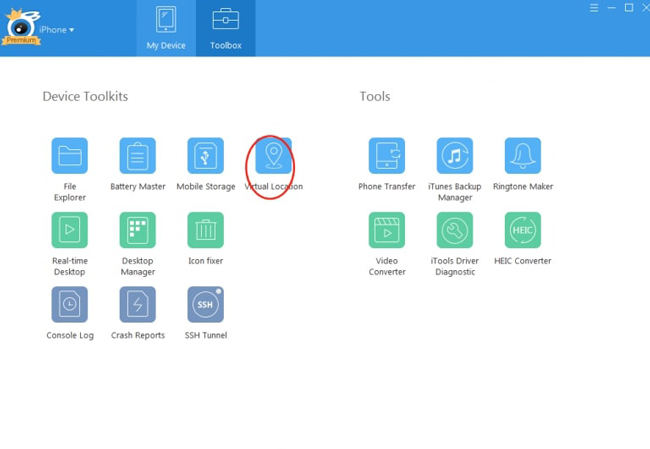 Step 5. Click the "virtual location" button and enter the location in the search box. Click the "move here" button to move to that location.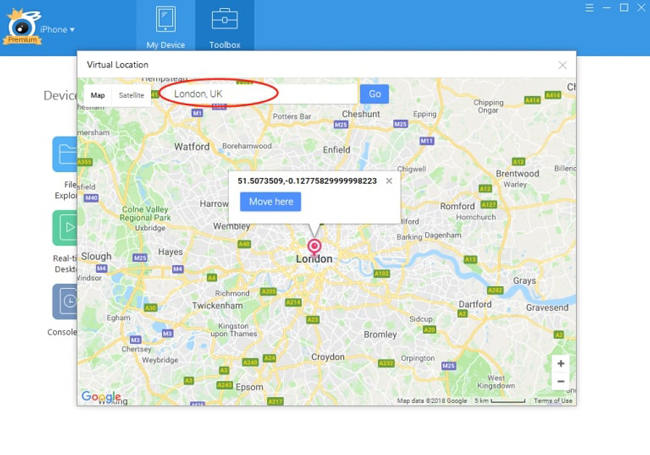 You can also click on the walking mode option to simulate walking in that location.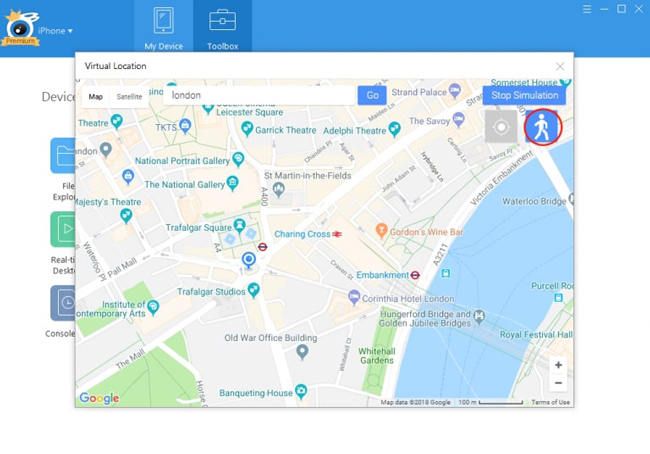 Step 6. You can end the virtual location and return to your location by clicking the "Stop simulation" button.
Summary
The MocPOGO – Pokemon Go Spoofer is a powerful and dependable location spoofing application that works with the majority of location-based games. While there is no free Pokemon Go spoofer PC, users can try MocPOGO's free trial. It is capable of successfully spoofing GPS location on iPhone and Android devices. Bluestacks and ThinkSky iTools have also been mentioned as alternative spoofing tools.